Alexander Fruchter: As I was thinking about the book and prepping for this interview, I started to see that some of the struggles and behaviors you are talking about in your life were also being mirrored through some of the artists. It's like you used the artists in contrast to each other and yourself. In one sense you say that Grand Puba could've been one of the best but he got lazy and comfortable and didn't have that outcome. In the same period you write that Busta Rhymes is the most driven artist you've ever worked with.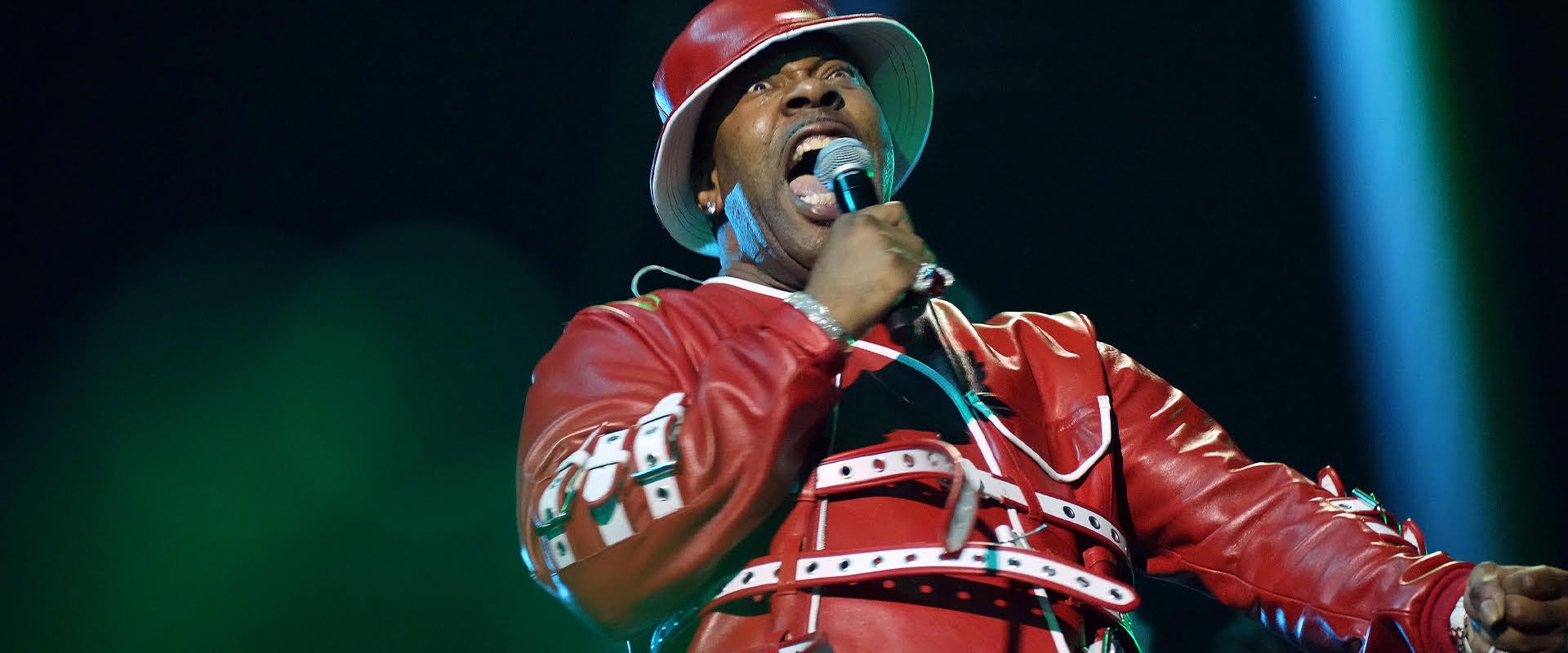 Dante Ross: He is. Look at where Busta is today. He had a battery in his back his whole life. I don't know what the reason is, but the guy is relentless. He wants to fucking win and he's won really big. He's always been super talented and always been driven. Master politician. Don't give him a feature cause he's gonna fucking smoke you. Busta said this to me, he looked up to Puba. He was at Elektra when everyone was like, "Puba, Puba, the God." But Busta put that shit in 5th gear and fucking passed him.
Look man, you can never fucking tip your hat to a guy like Busta Rhymes enough, or a guy lie Diddy for that matter. Some guys are just driven. And Puba wasn't driven. In my own life, I'm not that driven. Probably I have been over concerned with integrity over being driven. Hence, I've been the senior VP at a bunch of labels, I've never been the president.
Alexander Fruchter: I want to stick to the subject of groups. Some of your first activities are with the Beastie Boys. You weren't part of the Beastie Boys, you didn't manage them, but you were working with them, you were exposed to opportunities and then the first group you A&R'ed is De La Soul.
Dante Ross: In a weird way, and although I'm not credited, unbeknownst to me, I helped A&R 3rd Bass. It was by accident. They were my friends. Sam Sever was my friend. I put them together. I would say De La Soul is my first accredited job.
Alexander Fruchter: So you have Beastie Boys, you have De La Soul. These are two groups that make classic music. Beastie Boys are in the Rock N' Roll Hall of Fame, I can envision De La Soul being there. They certainly deserve to be there. 
Dante Ross: They'll probably end up there one day. 
Alexander Fruchter: I am a big fan of both these groups, maybe it happened behind the scenes, but there was never a public rumor of Ad-Rock having a solo album, or Mike D. with a solo album, or Posdunous' solo album coming… There was never talk of that. You contrast those groups with Brand Nubian, L.O.N.S, some of the groups that disbanded and their egos got in the way. What do you think is the difference between Beastie Boys and De La Soul — groups that have never broken up — versus 3rd Bass, House of Pain, Brand Nubian…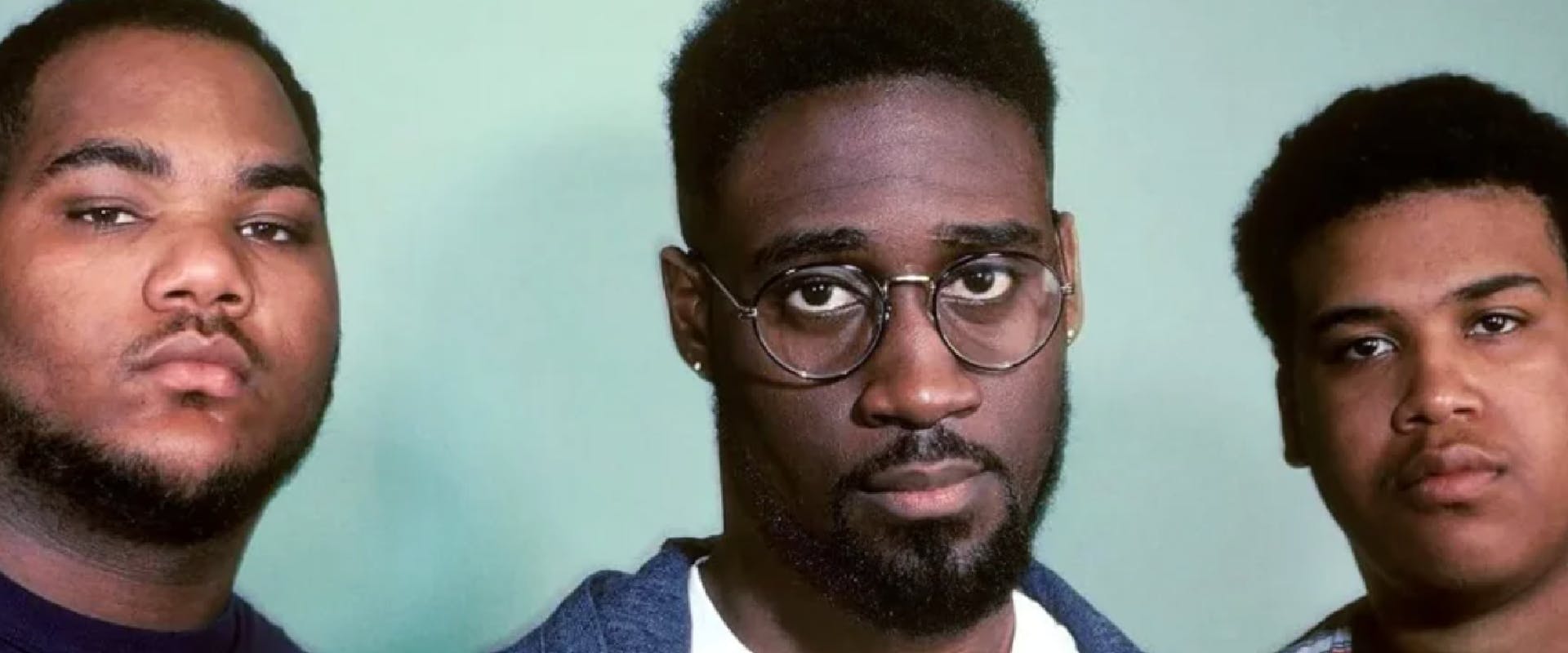 Dante Ross: That's a really good question. I think it ultimately comes down to mutual respect. And giving each other enough space. Beastie Boys made millions and millions of dollars but lived pretty humble lives. They never bought fancy sports cars, it never was rock n' roll fantasy for those guys. They were grounded people. And De La as well.
I think it comes from their values, their aesthetic, and their mutual respect for each other. It's a reflection of their values. Those guys were all raised pretty well, they're all pretty evolved people, and I think they all gave each other enough room to say, "Hey, make a mistake if you want to make a mistake," or, "Live your life how you want to live your life." And I think the other groups maybe didn't do that.
House of Pain is the exception. They weren't quite as successful as the Beasties or De La. The Beasties are uber successful. When you're that successful, I think it should make it easier to navigate things. It doesn't always. The Paul's Boutique thing was a real testament to their character artists and they sailed right through it perfectly. And De La too for that matter. De La has this huge first record. The second record is called De La Soul Is Dead. It's like, "We're going to shoot the myth of who we are and murder it and we're gonna do this, we don't care if we have a hit record." It's almost like they didn't want a hit record. But, if they hadn't done that, they might have self-destructed.
Both of these groups' second albums are very important in the trajectory of the rest of their career. If Beastie Boys don't do Paul's Boutique, and it doesn't flop, they don't have the balls probably for Check Your Head, because they had nowhere to go but up. To people like me and you, that record's great. But when Paul's Boutique came out motherfuckers were like 'huh?!' 
Alexander Fruchter: It's got a few songs on it…
Dante Ross: Like I said, it's got two songs on it. And I said that as an A&R asshole, not as a fan of the record. It didn't have hit songs. There was no fucking "Fight For Your Right To Party." And if you listen to that De La Soul record, De La Soul Is Dead, there's no "Me Myself and I." 
I think that those commercial stumbles, because artistically those records are brilliant, really helped these groups evolve and it gave them the space to become who they are.
3rd Bass was put together as a group. They weren't life long friends. I could see why they broke up. House of Pain wasn't built to last. They had massive success and never repeated that massive success. I think resentments evolved because of it.
Brand Nubian, Grand Puba was probably always looking to a solo record and was always a pretty self-centered person. If you listen to their first record, he has solo records on the first album. My biggest regret with that is, he didn't need to quit Brand Nubian to do a solo record. And L.O.N.S. were also assembled by Spectrum City, Chuck D and the Bomb Squad, so they also didn't have this lifelong friendship, and I think that's part of the reasons that all of these groups broke up.
When I look at De La, they have been friends since high school. They grew up together. Beastie Boys have been friends since 9th grade or something. There was a mutual love and respect for each other that maybe those other groups didn't have or not the same level.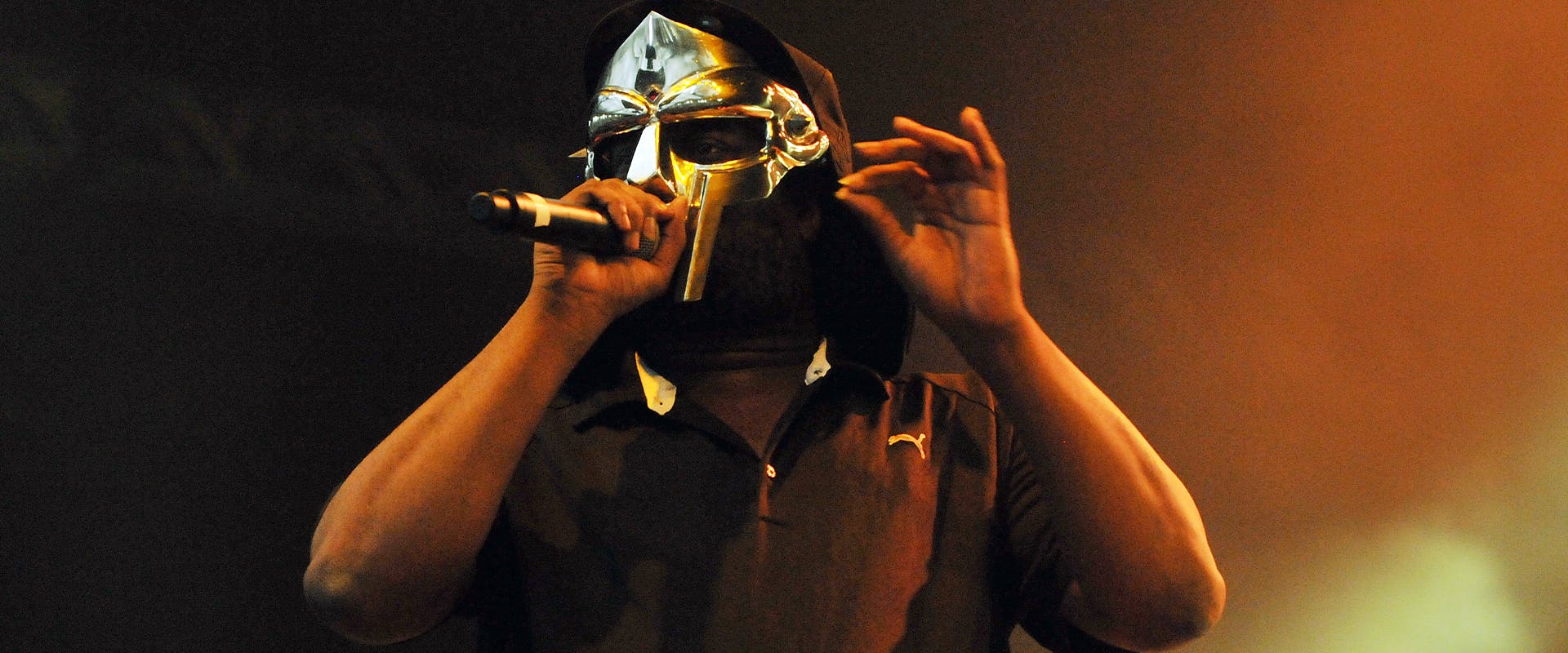 Alexander Fruchter: It seems like throughout your career you worked with groups that were starting to form or starting to transform. Looking at MF DOOM, you worked with him and Subroc in KMD and then he had to reinvent and came back as MF DOOM. Everlast is first with Ice T, then with House of Pain and has huge success, and then that's over and he has to reinvent and he comes back as Whitey Ford. In your own ups and downs, did you ever look at these guys as inspiration? Did you ever put it together like that? 
Dante Ross:  Sure. 100%. I looked at the Beasties as well. Paul's Boutique comes out and people are like, 'What happened to your boys?! What happened to your friends?" I'm like, "Go fuck yourself." And then they come back and they fucking come out swinging and fucking take over again. To me, that was always kind of inspirational. It's funny, them and Rick, though not really older than me, in fact Ad-Rock is younger than me, I was always inspired by those guys and all they did.
Life is a long long game and so is your career if you're smart. DOOM was certainly inspiring. Jesus christ, his reinvention was legendary. Though I don't think necessarily embraced by the people who embrace him now, all the so called DOOM fans that probably never listened to him til he died, your favorite rapper's favorite rapper. I think reinvention is always fascinating. David Bowie was probably the best rock thing in the 70's and his constant reinvention was amazing. And then you look at Prince, his reinvention throughout his career and others, the Beatles for sure. Being able to reinvent and transform yourself musically is always fascinating to me. I love when bands do it. Even Radiohead did it and De La did it in a sense, the Beastie did it. It was inspiring. I would say certainly with Everlast, the Beasties were part of the inspiration. The fact they picked up instruments and did this thing, it was like, 'oh, you can really think outside the box and do whatever you want.' 
Alexander Fruchter: Time and time again in the book you bring up the term "Record Men," and that being called a "Record Man" was a big thing for you. Was that always a goal for you? Do you think Record Men exist anymore? 
Dante Ross: I think they do. Few and far between. Now it's like analytics and research, not A&R. And I think I want to say Lyor is the first person I ever heard use that term. I remember he and Russell tried to hire me and eventually I did a deal with them, but when I turned them down they told me I had become a Record Man. And they were like, "You're a real 'Record Man.': And I was like, "Wow, that's cool." And you know, a Record Man is a Bob Krasnow, a Seymour Stein, Diddy for sure, Matty C, Steve Rifkind. You don't necessarily have to be an A&R guy, but you have to understand the cultures moving around you and be cognizant of it and know that you don't know everything. These are people who are Record Men. Is the regular kid that does A&R now a Record Man? I don't know. Maybe yes, maybe no. Mike Karen is a record man, love him or hate him. Orlando Whartonberg. There are guys out there who are Record Men, Craig Kalman, etc… It still exists. It's not a requirement for the job anymore and I think that that style of record guy is going going gone. 
Alexander Fruchter: One person you mentioned throughout the book in very positive ways is Steve Rifkind.
Dante Ross: Love Steve Rifkind
Alexander Fruchter: Hip-Hop is now 50. You're finally seeing where artists have aged and a certain section of artists, and the executives and people around them have also aged well. They're not desperate or trying to appeal to young fans, they're really just aging with their original fanbase. Steve Rifkind is having a new moment right now. I'm wondering how it feels to see that Hip-Hop is now 50, and  not just the artists, but people like Steve getting flowers, getting opportunities and saying, "We don't have to cater to anything, we're going to our thing this way."
Dante Ross: Steve's a dear friend of mine. His personal evolution in the last 5 to 10 years has been pretty transformative and I believe where he is career wise is reflective of that. I think Steve, like me, challenged himself in a lot of places. I think psychologically, mentally, physically I think he's transformed a lot of himself in a positive manner and been pretty upfront about it and incurred a new sense of self-awareness and gratitude and I think what you're seeing is reflective of that. He's always been a gracious guy, like a really loyal person. Super loyal, fiery, and I think he's a little less feisty than he was before. He's evolved a bunch like all of us should when we get older. It's nice to see. I'm working on a project with him. I can't really talk about it, but I've been working on it for awhile, it's really cool to see where Steve is right now. It's inspiring. 
Alexander Fruchter: You mention in the book that outside of Charlie Brown from L.O.N.S., the artists that you've worked with or signed, none of them speak ill of you, some of them gave you quotes for this book. How does that rank in your achievements alongside the record results and the music? It seems like that's even higher or makes you more proud. 
Dante Ross: Yeah, it is. Because that's forever. You know that you did the right thing for these artists by protecting their vision, their integrity, supporting them and by being in trenches with them. That's invaluable. For me, those props are the highest level of it all. For the most part, all the guys I logged time with in the earlier days are still good friends of mine. Whether it's Busta or Queen Latifah, I stayed friends with all of them. That stuff means a lot. And the inverse of that, the artists I signed in the last decade, decade and a half, I didn't have those close bonds with them. I didn't spend quality time in the studio with them. That's not the process anymore. So, and maybe because I worked at a distributor, it's a little less hands on, I didn't have those experiences with those guys. 
Alexander Fruchter: How does this time period feel?  The time between being done with the book and waiting for it to come out. You talk about this time period a lot in the book. You knew you had a hit record and just had to wait for it to come out, what's this in between time like for your book and how does it compare to when you were A&Ring and waiting for these projects to come out? 
Dante Ross: It's a little daunting. Sometimes I joke and say I'm a struggle rapper on an indie label. I've come to find out that I have to do a lot of shit myself, and that's cool. I actually talked to Bobbito like, "How do I do this?" Because he's always done everything himself. So, it causes me a little anxiety. I'm curious to see what the reaction will be. I have a little excerpt coming out in Rolling Stone, which I got myself, which is really cool. That will be interesting. I gotta go to New York and do a bunch of events and then I come back to LA and do a few of them. And then I'm going to go see you and go to Seattle, the Bay Area, London. It's interesting, I got a mini-tour coming up and I'm trying to get healthier.
I look forward to it. It's interesting. It will be an adventure. It's funny to be the artist for a change. It's not my first rodeo. I've been through the roll out on a lot of records. I used to think it was like having a baby the first time. This brings me back to that a little bit. I'm never going to write another book. It's not going to happen. I doubt it highly. So this is my one shot. For me it was important, not to be fatalistic, we don't live forever. I lost a lot of people the last few years including my 2 SD50 brothers and guys like Keith Hufnagel, who I thought would never die, he's indestructible, other people who passed. It's good to know that I got it all down. I got it on paper before my time's up. I got something that will preserve my space in the culture. It's my marker. It's important to me. I did that. It's an accomplishment and it feels good. Whether I sell 43 books or lots of books, I already optioned the book for a film/tv project. I have lots of stuff surrounding it. Bobbito told me, "Yo, don't worry if your book sells, it's all the shit around it." And he was absolutely right. 
See Queen Latifah and De La Soul perform at this year's Rock The Bells festival.