By 1998, the Dungeon Family was on a tremendous run. The Atlanta collective had been doing their thing since the early 1990s, but OutKast had truly set things in motion back in 1994, with their first album southernplayalisticadillacmuzik, and their compadres Goodie Mob followed with Soul Food, their own classic 1995 debut. Those two albums were the big sellers, but the Dungeon Family had other, less commercial wins: Society Of Soul (a quintet that featured production trio Organized Noize, spoken word guru Big Rube and singer Esparonza Brown) released the stellar Brainchild the same year Goodie debuted; and Organized had also helmed monster hits for TLC ("Waterfalls") and produced the entirety of the soundtrack for the hit action film Set It Off in 1996. That same year, OutKast released ATLiens, charting a course for southern-bred Afrofuturism that would permeate more Dungeon Family releases throughout 1997 and 1998. Witchdoctor's ...A S.W.A.T Healin' Ritual and Goodie Mob's 1998 sophomore album Still Standing.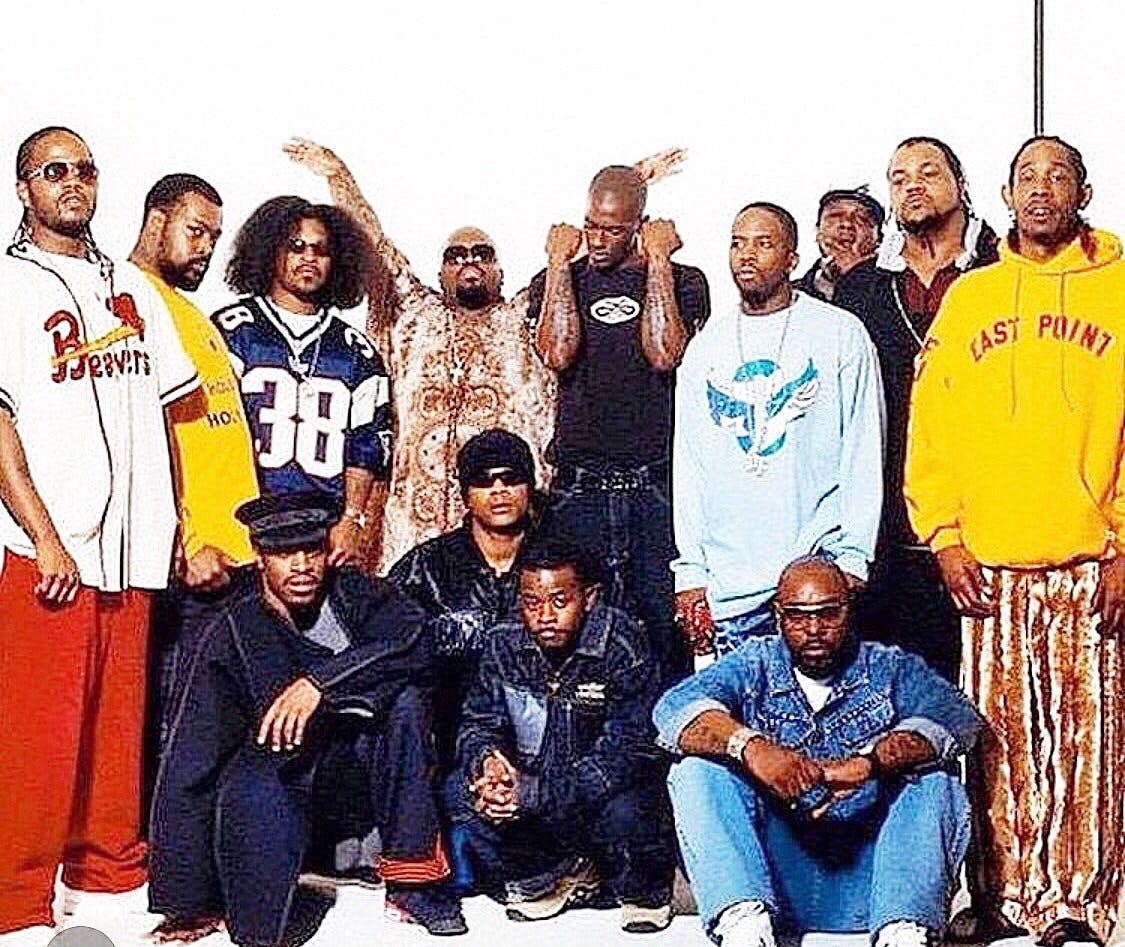 Change was happening within the Dungeon Family, however. Organized Noize had inked a major deal with Interscope, meaning the trio's talents were spread across several projects. Around the same time, André and Big Boi were becoming more comfortable producing themselves. Organized Noize's expertise and mentorship were still very present during the sessions for what would become OutKast's third album, but 'Kast (alongside their deejay, Mr. DJ) were coming into their own. And at a time when Hip-Hop was delving into familiar samples for big mainstream hits, OutKast took pride in their own unorthodox approach.
"We like to do 'creative sampling,'" Big Boi said in 1998. "We'll sample a horn riff or some type of drum kick or snare or anything. A hat. You'll never know where it came from 'cause we alter it so much to fit what we doing that it's OutKast."
Throughout the project, OutKast would borrow elements from everything from Henry Mancini's Police Woman theme to an deep album cut from prog-rock legends Genesis; but the way it organically grew into something altogether different speaks to the creative sensibilities of Dre and Big. "We don't do sampling where you can identify none of our music," Big added.
"We bringin' that funk back, like we always did from the first album," André said. "This right here is extreme, OutKast-extreme."
And the two high school friends were each evolving in his own way. Big Boi had become a father before OutKast dropped ATLiens, and was more of a homebody during the sessions for what would become Aquemini. Dre, was himself in a significant relationship with singer-songwriter Erykah Badu, and they would have a son, Seven, in fall of 1997. They convened for the Aquemini sessions with a bigger budget from their label, LaFace, and even bigger ambitions. They recruited a stable of session musicians to help flesh out their musical ideas, which would run the gamut from psychedelic rock to southern soul, future-pushing Hip-Hop, funk and even gospel. Under the watchful eye of Organized Noize, they'd turned into sonic savants of unbridled creativity.
The idea of Big Boi and André as these yin/yang rap characters had begun to grow root with ATLiens; but it first became most pronounced with OutKast's third album. Dre was now "André 3000" in name and persona, as his otherworldly aesthetic, P-Funk-esque fixation with costumes and his ever-changing approach to his own image made it easy for fans and commentators to brand him the artsy weirdo. Big Boi's more grounded, southern-friend ATL playa persona was presented as more street relatable; positioning him as the wizened pimp godfather in the duo's dynamic. And in naming their third offering "Aquemini" (a portmanteau of their respective astrological signs: Big Boi is an Aquarius; André a Gemini), it cemented the easy framing that would come to define OutKast: the poet and the player. But it was never truly that simple.
And on Aquemini, the unique chemistry between Antwon Patton and André Benjamin coalesced into something altogether brilliant. The album combines the earthy funk of southernplayalistic... with ATLiens' out-of-this-world futurism.