Young MC almost fell into a successful career.
Growing up in Queens, Young saw as Hip-Hop made superstars out of local talents like Run-D.M.C. and LL COOL J. "When I was growing up in Hollis, there were a lot of things going on, some good things but a lot of bad things," he told The Washington Post in 1990. "So I saw rap as being one of the good things, and I gave it a shot. I didn't get the hang of it right at first. I was using variations on other people's lyrics, but I found out quickly you have to write your own. And I found out I was good at it."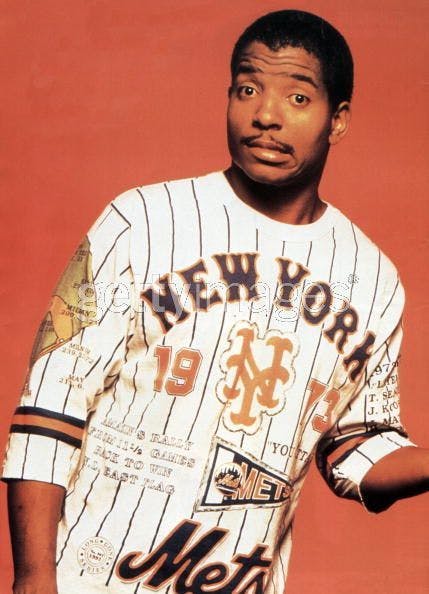 He started attending USC in 1986 and it was while he was in school that he connected with fledging label Delicious Vinyl via a friend. 
"I was coming back out to California for college in August of '87 and he either gave me the number for Delicious or he gave them my number," Young said to Albumism in 2017. "All I know, a phone call happened and Mike Ross and Matt Dike were on the phone. I simply read lyrics from my collection, so about three verses that ended up being some of 'I Let 'Em Know' and some of 'My Name is Young.' I said about three verses over the phone and within a week of that phone call, they sent me a contract in the mail. No attorney. I'm a college kid. I'm actually going to school, and I was in the student senate at the time, at USC, and I took my contract to the law school representative of the student senate and asked him to look at it."
Producers Mike King and John Simpson had a Hip-Hop radio show that caught the attention of a local L.A. artist named Tone-Loc, who was newly-signed to Delicious Vinyl. The label asked the duo to help with production and engineering and that subsequently led to work on both Loc's album and this single by Young MC. It was on "Bust A Move" that the duo decided to coin the name "the Dust Brothers."
"King and Simpson are pretty common names," Simpson explained to Sound On Sound. "And we decided that we'd better come up with a cool name. At the time we were bringing back music that no-one was listening to any more, so we wanted the name to be an anachronistic reference to things of the past. While we were working for Delicious Vinyl, many people had been describing our music as 'dusted,' and that's where we took the name from. The state of Hip-Hop was pretty minimal at the time, and we were doing these very textural, tripped-out, almost hallucinogenic remixes of things. Angel dust was just an additional whacked-out reference that also fitted with what we were doing."