As part of the NBA Remix campaign from Bleacher Report and Mitchell & Ness, Wu-Tang and the New York Knicks are dropping the appropriately-titled "Wu York Knicks" capsule collection today.
Presented in the iconic blue and orange Knicks colors, the Wu-Tang "W" features prominently on the chest, "Shaolin" appears in the spot usually reserved for a player's last name, and of course, they opted for the number 36.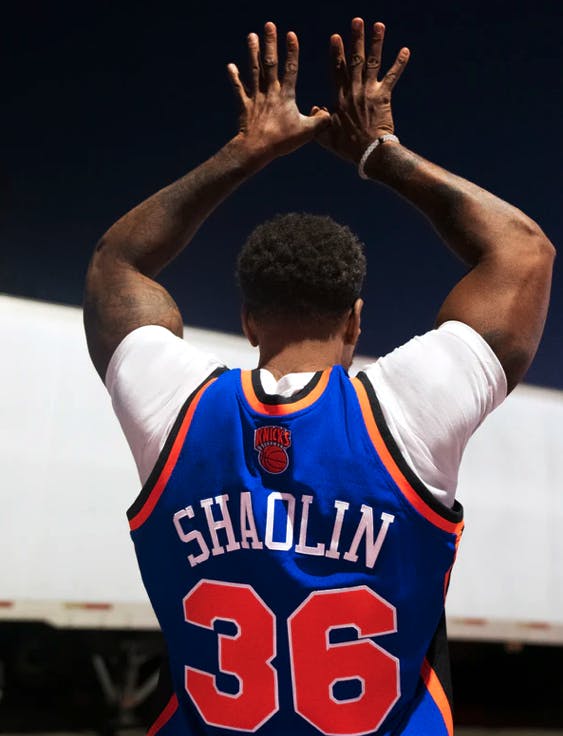 "Growing up in New York, of course the Knicks were our favorite team," the Wu said in a statement to the Daily News.
The four other NBA Remix franchises linked with Hip-Hop artists from their respective cities this year are the Chicago Bulls (Polo G), the L.A. Lakers (Top Dawg Entertainment), the Memphis Grizzlies (Three-Six Mafia) and the Atlanta Hawks (Lil' Baby).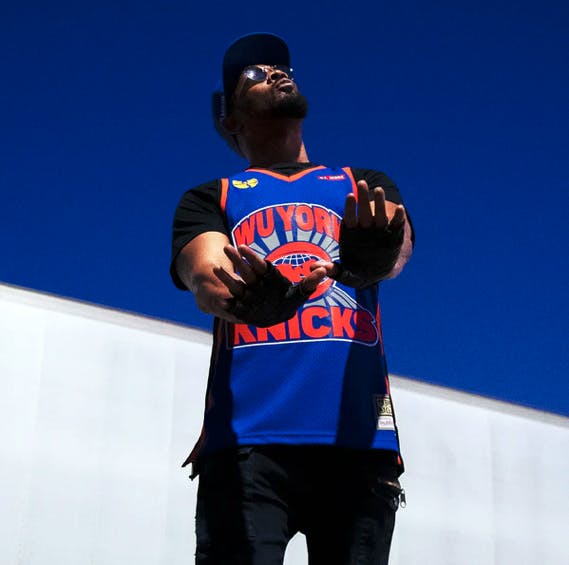 The collaboration includes a Knicks hoodie, jersey, T-shirt and hat. Shop the collection here.