But his work with DJ Jazzy Jeff & The Fresh Prince was only the beginning.
As Will Smith transitioned from platinum-selling rapper to TV star and movie icon, Charlie Mack was right there. And as he got more connected in the entertainment industry, Mack began to carve out his own niche and built a staggering resume and enviable reputation. He worked with everyone from Smith's Fresh Prince Of Bel Air co-star Tatyana Ali to Atlanta rap superstar T.I. and actors like Oscar-winner Jamie Foxx. Mack was an executive producer on the Chris Robinson film ATL. In his hometown, Mack became one of the city's most successful promoters; he hosted 2Pac's final Philadelphia show, put Lil Kim and Foxy Brown on the same bill early in their careers, and worked as a consultant with Electric Factory Concerts, East Coast Express, Clear Channel and Live Nation.
Charlie Mack has done it all. 
"Charlie had something to do with the discovery of Boyz II Men. Charlie had something to do with the discovery of Meek Mill," Jeff explains. "Charlie has always been in or around Philly Hip-Hop, he's Philadelphia's Forrest Gump. He has the greatest picture collection with almost anybody on the planet. Nothing ceases to amaze me when it comes down to Charlie." 
Smith believes that his entire circle was focused on pushing forward, and Charlie came to embody that ethos. 
"We were all about growth. You couldn't be down with us if you weren't growing. [Charlie] started out with us in security and evolved into road manager," Will said. 
Along the way, Charlie Mack came to embody an up-from-the-streets hustler spirit as a Philadelphia success story. The leap from gun charges to red carpets is heady for anyone to make, Mack navigated it to tremendous returns. Everyone would eventually have a Charlie Mack story, as he became inextricably linked to so many movers and shakers through the strength of his tireless work ethic and engaging personality.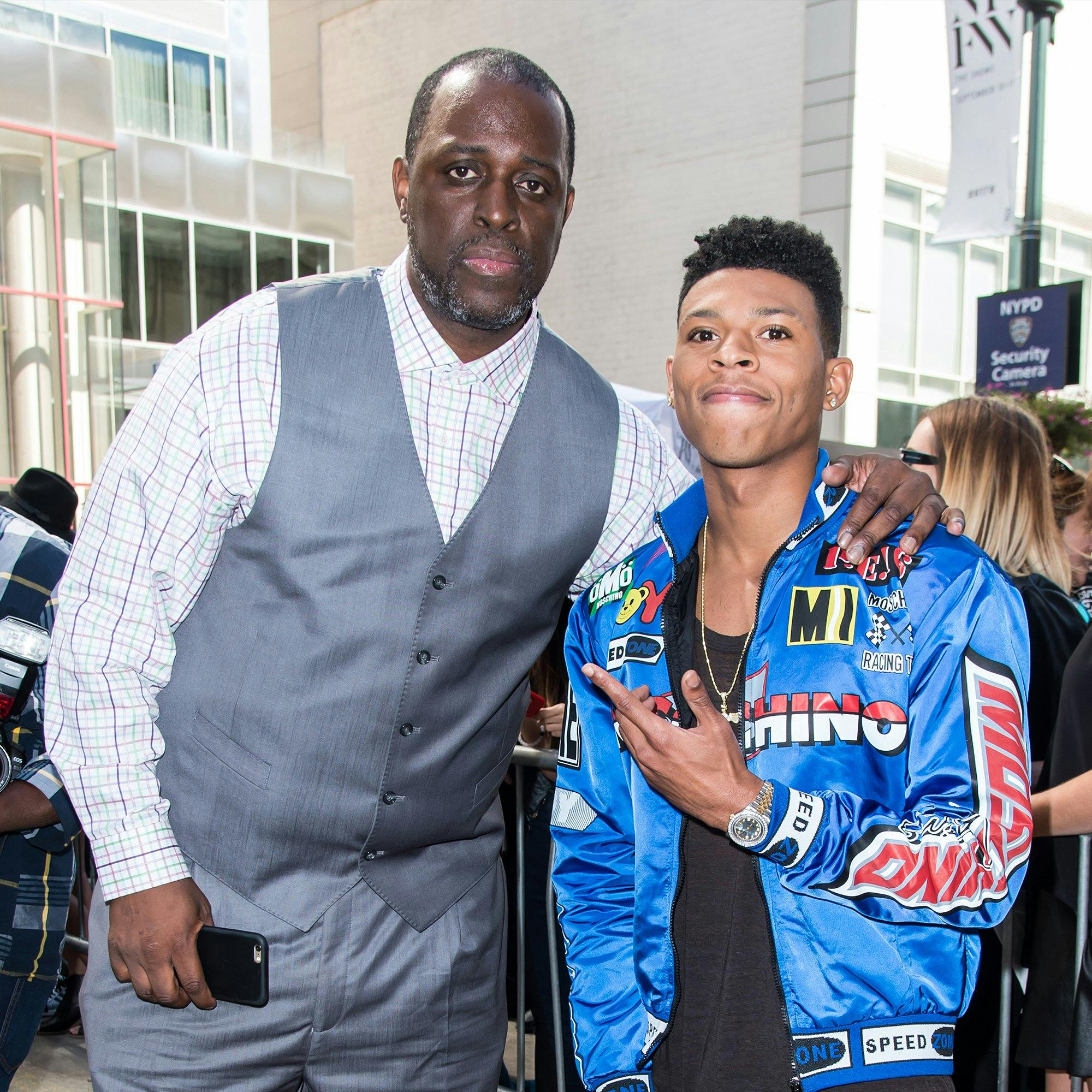 And Charlie Mack's heart and soul have always belonged to Philadelphia.
He relocated back to Philly in the early 2000s and his roots have never been hard to see. He founded the Charlie Mack Cares Foundation and his Party 4 Peace charity event would attract celebrities every year. He's been a manager or a consultant for Philly-based stars like Meek Mill and Empire star Bryshere "Yazz" Gray. Following a promise from Jazzy Jeff has led Charlie Mack down his own remarkable road. 
In August, during a YouTube interview with Jeff and Charlie, Will shared another anecdote about how he and Mack found themselves in a life-threatening dilemma.
"We were in a situation and a police officer went to pull his gun on Charlie, and I grabbed the gun," Smith said. "And wouldn't let it go." 
"He said 'let it go,' you said 'I'm not letting it go unless you let that go,'" Mack confirmed. 
"I would not let go, I was not gonna let him point it at my man, yeah that was bad luck, that was bad times," Smith said. "That's when you know that—you know I love you, right? That proved it, that was a terrible day."
"Hey man, I love you back," Mack replied. 

That love between those friends is an extension of the love Charlie seems to get from all who have come into contact with him. According to Jazzy Jeff, the man's success isn't tethered to anyone else -- it's just Charlie's way of being Charlie.