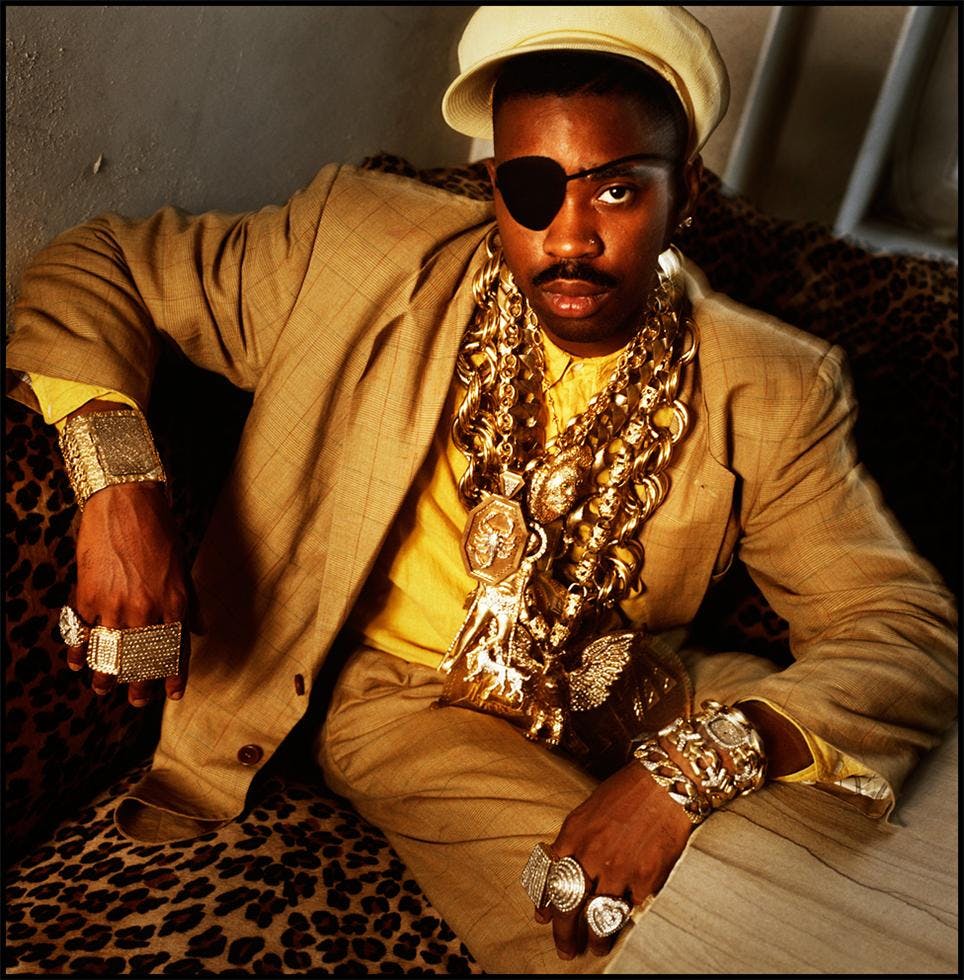 By 1990, Slick Rick was riding high. With a penchant for flossing, Rick was reveling in success. The British-born rapper became known for his massive gold jewelry and no shortage of ego, but his mother and manager suggested he get some protection. She hired Rick's cousin Mark Plummer to be his bodyguard, which seemed like a savvy move--until Plummer began extortion attempts both her and Rick. The rap star fired Plummer, who responded by threatening to kill Rick and his mother. 
So after Rick's Pathfinder was riddled with bullets outside a Bronx nightclub, the rapper decided to arm himself and go on the offensive. Rick began preparing for anything--riding in his car with weapons that included two machine pistols and a shotgun. And one day, after learning that Plummer on his block, Slick Rick opened fire. A bystander was struck and Rick sped off before crashing into a tree. Following his subsequent arrest, Ricky Walters was charged with two counts of attempted murder. 
"I was driving a rent-a-car Dodge Shadow at East 241st Street and White Plains Road when I saw my cousin Mark," Walters told the cops at the time. "I drove home with my girlfriend, Lisa Santiago, and picked up six weapons: two .25-caliber automatic pistols, one .380, two Uzis, and one shotgun. I drove back to East 241st and White Plains, saw my cousin Mark, and shot at him about five times with my .380…. I left the scene westbound on 241st Street and got on the Bronx River Parkway going south. The police were chasing me. I tried to get off at the Allerton Avenue exit, couldn't make the turn, and crashed."
The Hip-Hop industry was waiting for his sophomore album, not to mention the fact that he was contractually obligated to deliver one to his label, Def Jam.