His thoughts come in a flurry, a lot like his lyrics. What seems like a stream-of-consciousness flow has always been disarmingly deliberate, and even when appraising his own body of work, Keith makes sure that everyone remembers, first and foremost, that he is nice with his. Don't let the strange characters and the doo-doo jokes make you miss that.
"You won't take my original rap skills away from me," he declares. "[That's been there] from Day One. The Bronx. Critical Beatdown. Skills. You're not gonna take that away from me just because I made an album with somebody else. Just because me and Dolly Parton did an album or something."
As a teenager in the Bronx, Keith initially became known for breaking. He performed at famed venues like The Roxy and his reputation as a dancer was solid before he ever picked up a pen or a microphone.
"Everybody knew me for dancing before I made records. I transitioned from dancing to [actually] writing. In a way, I was a rapper that was not as outgoing, as far as rapping in somebody face or battling somebody. I kept my rapping kind of secret until it was professional. Until I got good. Some people come out wack, then they turn good. And you'll be like 'Oh, he evolved lyrically.' Me? If I ever was wack, you didn't see it. I just stayed wack at home. Now, you got people coming out wack as fuck rapping. They don't care; they like 'Imma start out wack as fuck.' Back then, I had sense to say 'I can't rap. I can dance good.' But I wanted to rap as good as I dance. Some people try to be good at two professions and they don't succeed. Jordan wanted to play baseball and they laughed at him."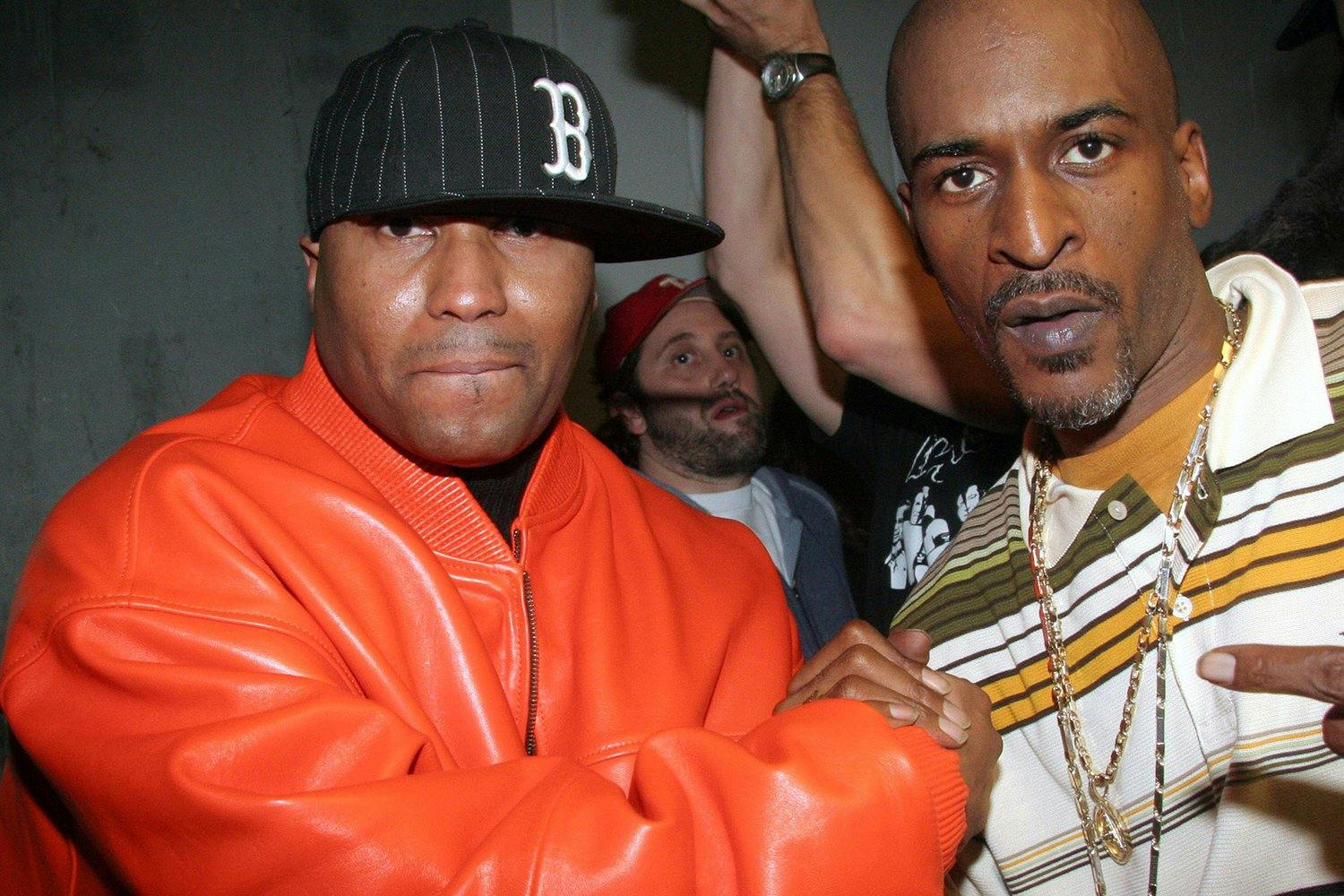 Humor was a way to distinguish himself as a kid, and he had to learn how to be quick-witted to keep up with the lunchroom insults that can come fast and furious when you're an adolescent. Keith flourished, and that wisecracking persona would find its way into his music years later. 
"I was a good snapper in school," he recalls. "All the real snappers in the Bronx, we had the meanest jokes. I was good. I used to go around different projects and snap. Even in the comedian world, a lot of the real comedians didn't make it—the real funny people. That's why in my songs and my lyrics, people say 'You say some wild shit.' I do say wild shit. I put that in my raps."
After splitting from the Ultramagnetic MCs in the mid-1990s, Keith resurfaced in Los Angeles, working alongside Kutmasta Kurt and Dan The Automator on what would be his solo debut, the trippy classic Dr. Octagonecologyst, released under Keith's pseudonym Dr. Octagon. From there, Keith's discography would spin in all directions: from his releases under his own name or as alter egos like Black Elvis; to projects with the reunited Ultramags and superproducer Ced Gee; to offshoots like Pimp To Eat (with Ice-T, Pimp Rex, and Mark Moog as Analog Brothers). 
Keith's approach has always been informed by that humor and his restlessness. His trademark is his unique wordplay (complete with pop culture references, toilet humor, sex jokes and sci-fi tidbits) and that wordplay is another result of that creative restlessness. Regardless, he's never been one for rhyming just for the sake of rhyming.
"A lot of cats might be real nice with metaphors; lyrical, dangerous with the pen and saying all kinds of stuff. That's cool. But me? I do shock value. I might say something about your fucking ears. That's why a lot of people are probably like 'I don't fuck with Keith. He say wild shit.'
"I just say crazy shit. I say what people are scared to say. I might say a bitch got a forehead that's 19 feet long. That kind of thought—people don't fuck with me. I don't have to be serious and try to make astronomical rhymes for just the words. Your skill can be you say deadly shit. Like 'Yo, that nigga said that? That's wild! He called that bitch Cow Face!' I just get straight to the point."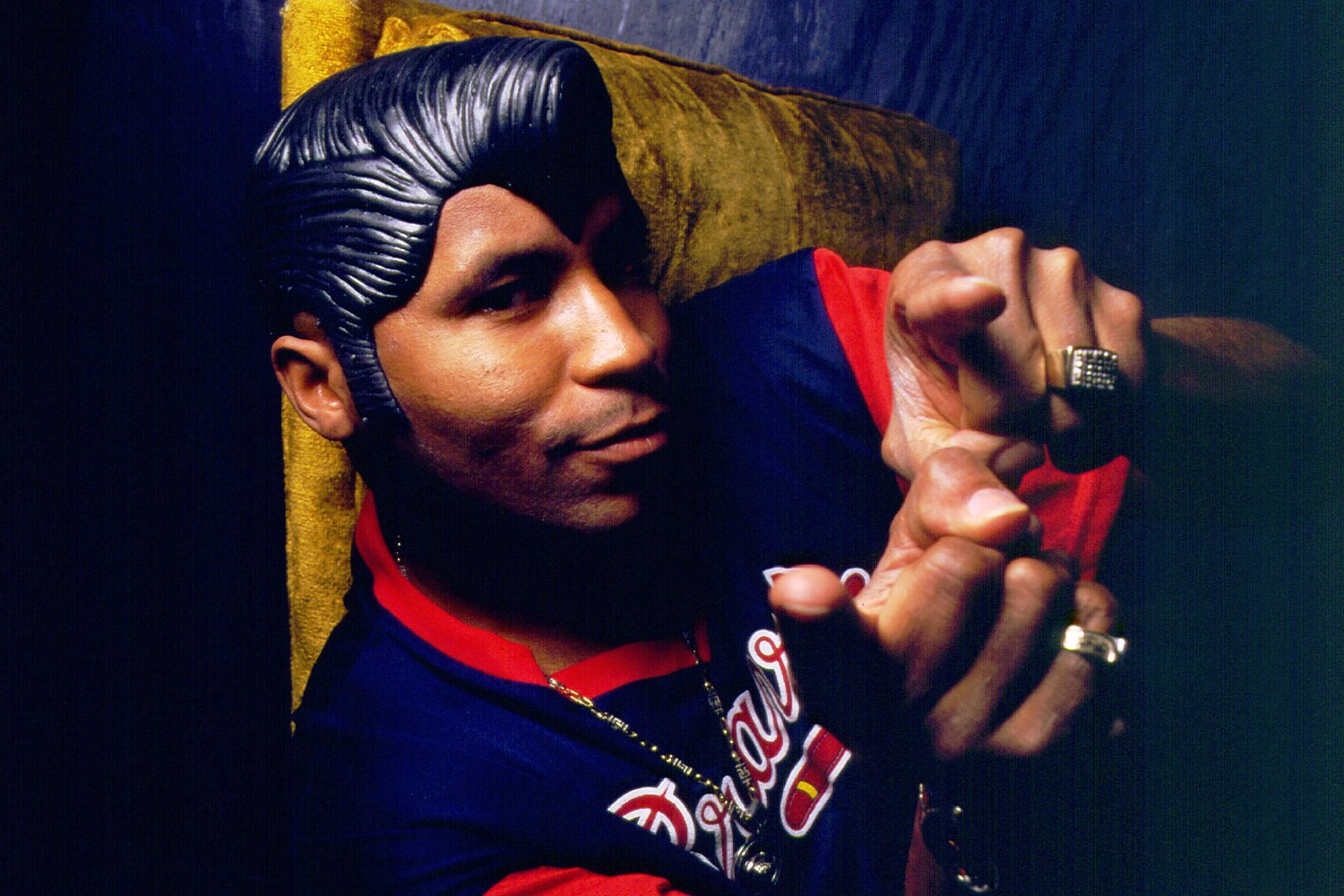 "You've had the best rappers and stuff, but it seems like they're more technical. But they don't say no shit to blow your head off. Where you'll be like 'That shit is crazy what he said!' I like that. We can all get technical. We can all do that."
He switches to a mocking battle rapper flow. "'Asiatic, operatic, emphatic, socratic, compratic, ejatic, pedatic'—that shit don't impress me, really. It's just a nigga talking. That shit got no substance. It makes me wanna go lay down and eat a fuckin' ice cream cone. And then you got people that be like 'Oooh! Aaah!' You wasting words. That's a lotta words, nigga. Say something. Make me be like 'Oh shit, that shit blew my mind!' Say something like 'Your ears turn to diarrhea.'"
"It's not [about] just taking 20 words and making them go together. You thinkin' that's the art? You making 'Adirondack' rhyme? For 20 thousand words? 'Adirondack/And we outta contract/And the red slacks and the lilacs and the Ex-Lax?' That shit is stupid. Just niggas puttin' a buncha crap together. That shit ain't entertaining. It just makes me wanna go eat a bowl of cereal or something. Turn that shit off. You can't even play that shit in the car with a girl. You go to those shows and it's a sausage fest. Just a buncha niggas, bumpin' bellies."
"You got grown men into that shit. Dawg, is you gonna grow outta that shit?"