Writers like us were the arch nemeses of NYC's Mass Transit System — especially the subway system. Like so many other of New York's "encourageables," graffiti completely took over my life like a body snatcher, and turned me into someone most people no longer recognized.
My newfound love estranged me from my family and friends that I'd known for most of my life. It was also the main culprit of my high school truancy.
In 1967, my mother moved us from the Bronx to Harlem into a newly built "co-operative" called Esplanade Gardens. "EG" stretched from 145th St. and Lenox Ave, to 148th and 7th Ave. — the last uptown stop on the No. 3 train line and location of the 3 train yard.
As a kid, I played on the service tracks only 100 steps from my building — completely unaware of what was housed inside and just around the bend. I would soon discover that this yard had a long history as a namesake yard for graffiti legend CLIFF159's 3 Yard Boys (3YB) Crew. This crew touted an impressive roster including such greast as STAN153, JESTER, GEAR1, SO5, ROGER, CHINO174, CORNELL139, and JACE2 (the founder).
When you entered the yard and saw the surviving "tags" they left behind, it was like you could feel their spirits emanating from the concrete and steel. The yard's close proximity to my house made it a natural choice for my home base yard because of the familiarity I had with the ins and outs.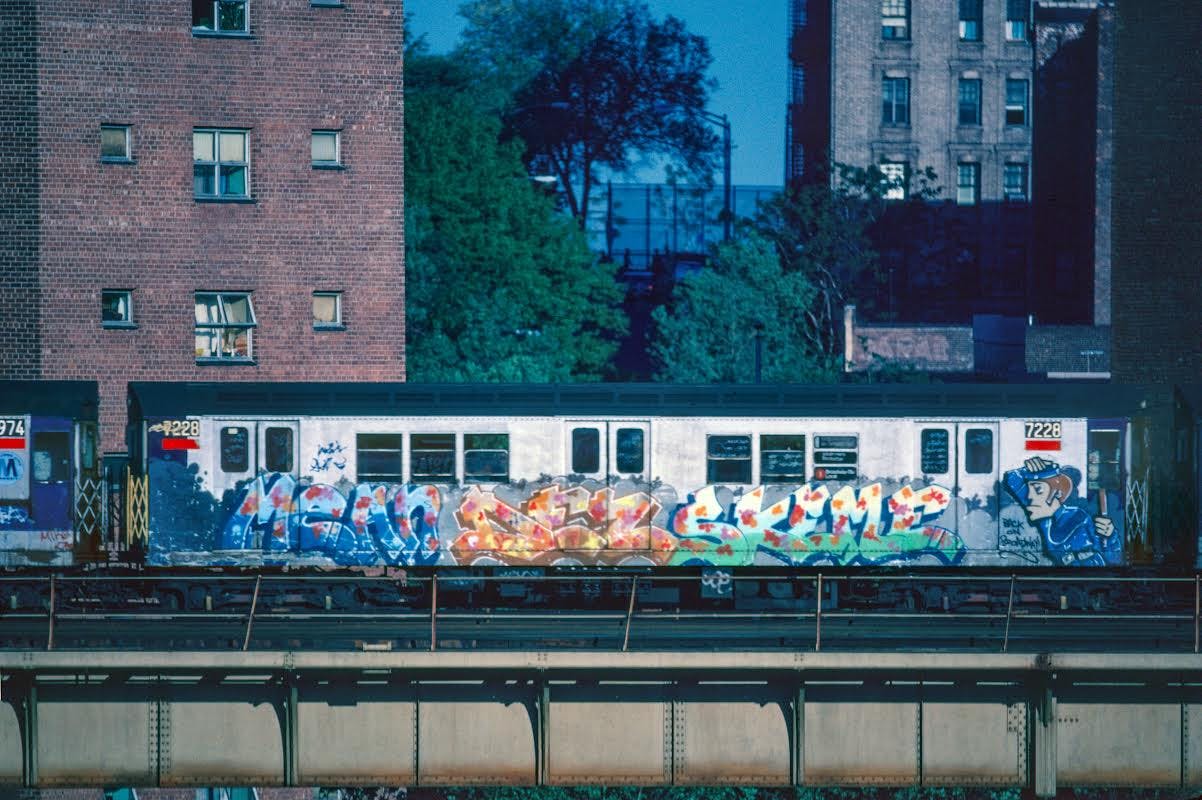 After writing exclusively on the insides of trains on other lines for about a year (with markers), I was ready to advance to the more intricate masterpieces that adorned the outsides. One early Sunday morning I went to the yard to bomb the trains and explore, and I was surprised to run into a bunch of writers like BLAZER, PUSH2, SEAL, and PORE1 who introduced himself as not only a member of 3YB, but also the president of Bad Graffiti Artists (BGA) crew. They asked me what I wrote, and after I told them "SKEME." They said "Yeah, we seen that around"...but can you piece?"
Although I had never pieced before, I still said, "Yes," because that's what you do."