Prior to the birth of Hip-Hop, jazz and rock and roll were viewed as the most important American-born genres of music — combining elements of the blues, ragtime, gospel, boogie-woogie, R&B, and country music to create new sounds and rhythms that felt exotic and dangerous. Whereas sampling is often singled out as the primary way in which peripheral genres influenced Hip-Hop's sound, the infancy of the form reveals an unexpected connection to both Jamaican sound system culture and the immigrant who helped launch it in the Bronx on that sweltering August day in 1973.
As a young child in Jamaica, DJ Kool Herc (Clive Campbell) could be seen flying kites on the beach, the vivid hues dancing in the sky. Like the gusts of wind keeping Herc's kite afloat, local DJs and musicians used their massive sound systems to power a real sonic movement occurring on the island. Notable people like Tom Wong, Duke Reid, "Sir Coxsone" Dodd, King Tubby, Joe Gibbs, and Lee "Scratch" Perry earned acclaim by winning sound clashes — informal battles between two sound systems set up near each other. These systems bore names like Reid's "The Trojan," Coxsone's "Downbeat," and Prince Buster's "Voice of the People" and were transported around the island on pick-up trucks that looked like rudimentary Transformers. The speaker setups became more complex throughout the 1950s and '60s, but ultimately it was about who had the clearest, loudest sound using a combination of a turntable, mixer, subwoofer, midrange speaker, tweeter, and an echo chamber (an element that provided reverb).
"When the sound system drops the bass, you feel it from your feet right up to your belly," Mikey Dread of Channel One Sound System told Red Bull Music Academy.
As Jamaica began producing its own homegrown genres of music, such as ska, rocksteady, reggae, and dub, Rastas began to move from the margins into the mainstream of society. On April 21, 1966, Haile Selassie visited the island and was greeted by 100,000 followers. As his plane landed, the downpour dissipated — leaving many to interpret this as a sign from a higher power. Selassie himself was reduced to tears by the show of affection. For Herc, this was a moment that stuck with him into adulthood.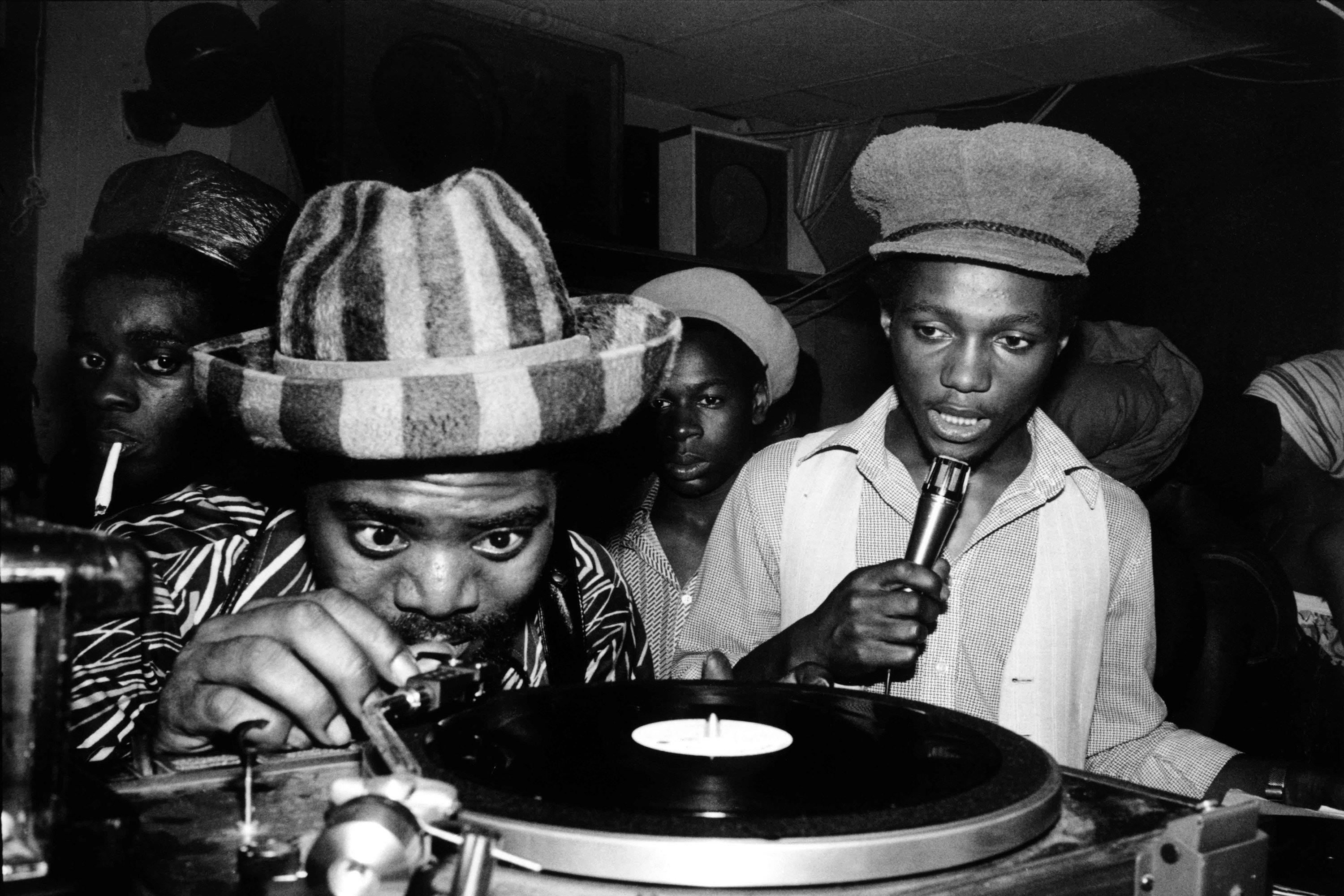 COXSONE DODD / PHOTO: BERNARD SOHIEZ
"I remember watching it on TV," Kool Herc recalled in Can't Stop Won't Stop: A History of the Hip-Hop Generation." They took buses and trucks and bicycles and any type of means of transportation, going to the airport for this man who they looked upon as a God. That's when Jamaica really found out there was a force on the island. When that plane came down, they stormed the tarmac. Haile Selassie came out and looked at the people and went back on the plane and cried. He didn't know he was worshipped that strongly."
After living in the Trenchtown section of Kingston for part of Herc's early life — a block separating his childhood home and Bob Marley's — the six-member Campbell family moved to a quiet street in Franklyn Town, where peppers and colorful flowers grew in the backyard like shimmering trophies. The matriarch, Nettie Campbell, often traveled back and forth between New York City and Jamaica to earn a nursing degree, while the patriarch, Keith Campbell, worked as head foreman at the Kingston Wharf garage. Herc had ample opportunities to explore the neighborhood, where he discovered the body-jostling Jamaican sound system culture, which furthered the legend of such studios as Dynamic Sounds, Treasure Isle, Studio One, and Federal.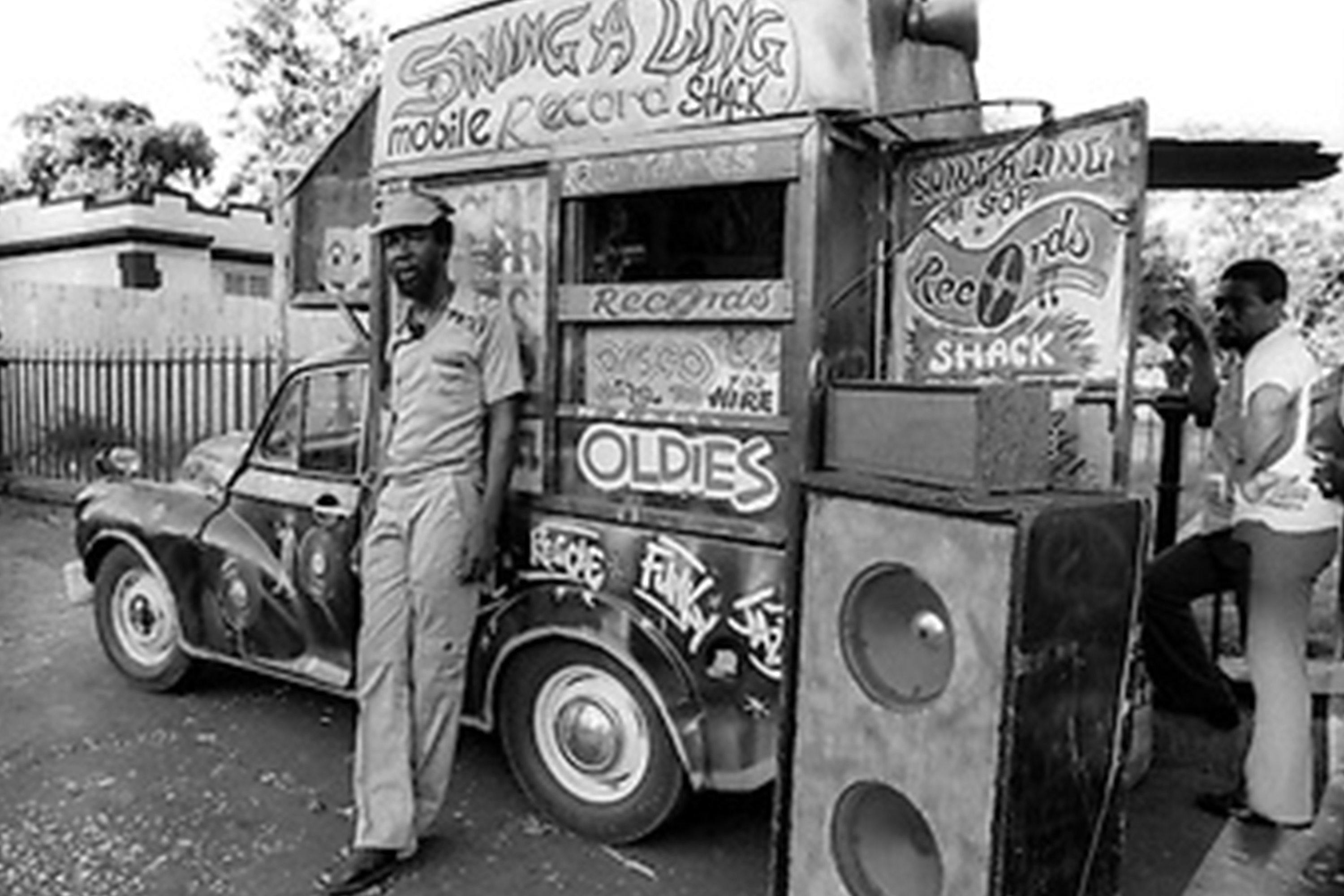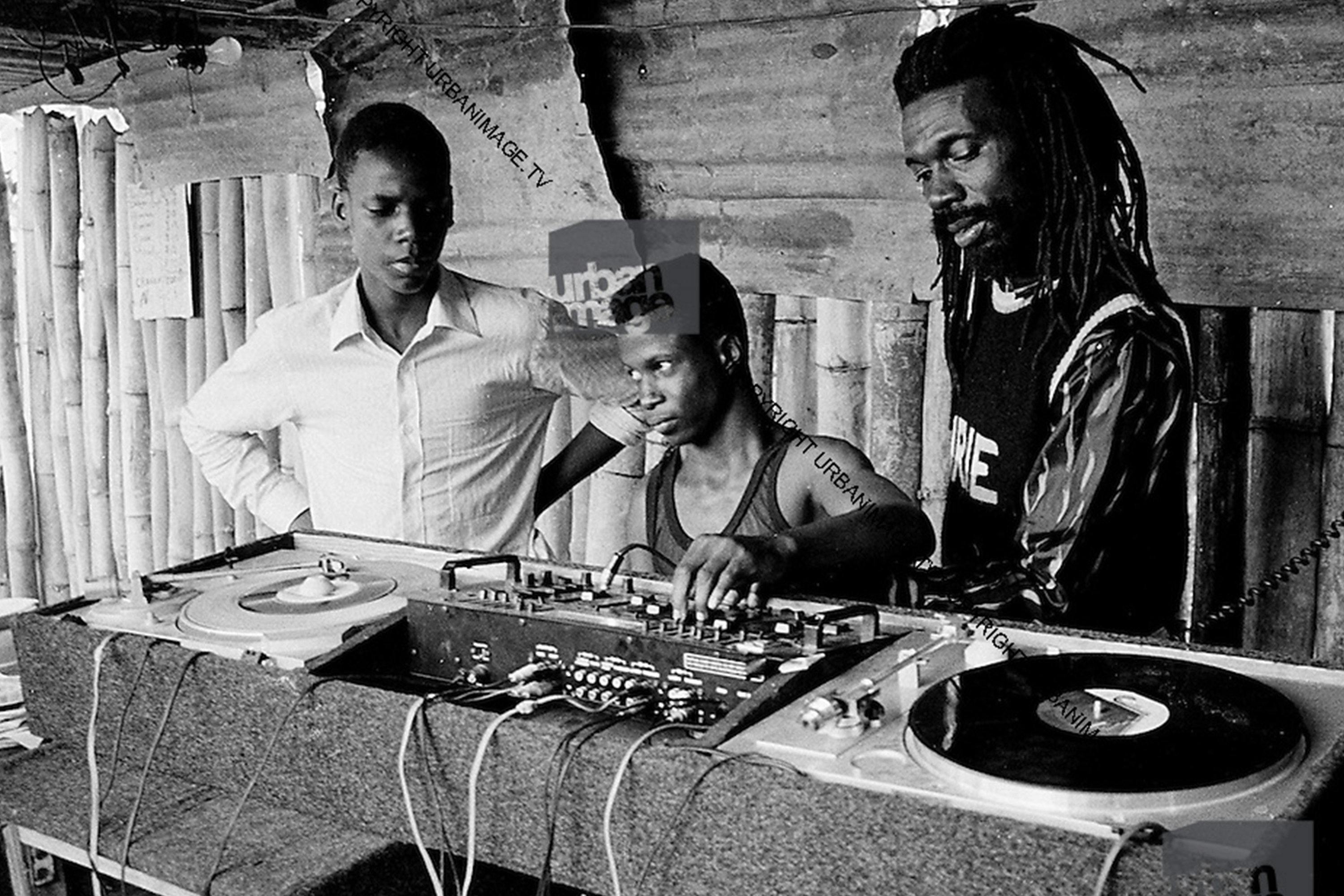 CHARLIE ACE'S MOBILE SOUNDSYSTEM / PHOTO: BERNARD SOHIEZ

"There was a dancehall near where I lived, up in Franklyn Town," Herc recalled in The Record Players: DJ Revolutionaries. "We used to be playing at marbles and riding our skateboards, used to see the guys bringing the big boxes inside of the handcarts. And before that, a guy used to put up watercolor signs. They used to make watercolor signs and put them on light posts, to let people know there's going to be a dance coming. A dancehall…you all could tell a dancehall, a spot where a dance was at. Matter of fact, I lived in a dancehall one time. The whole yard would be concrete, and there'd be a high fence, so you can't see in."
The local sound was called Somerset Lane.
The DJ — colloquially referred to as the selector — was Vincent Edwards, who worked with his brother George under the moniker "King Edwards Sound System" and harnessed the power of "The Giant."
The brothers began playing records and competing for audio dominance in the late 1950s. During World War II, American troops posted in Jamaica brought in 78 rpm vinyl records, or people like Coxsone Dodd and Duke Reid got them directly from the United States. This led Vincent Edwards to travel to cities like Montego Bay, New Orleans, Houston, San Antonio, Dallas, and Los Angeles aboard a Greyhound bus. One of his key discoveries was a song called "Sweepstake" (by an unknown artist), which happened to be one of Coxsone's biggest weapons. Coxsone had managed to keep it a secret because selectors made it a point to scratch the labels of records to keep the competition at bay.
"Now I could come home because I had the tune!" Vincent Edwards told Red Bull Music Academy.
Herc recalled these King Edwards experiences with the same warmth as watching Haile Selassie walk down the tarmac. However, he had to watch from afar.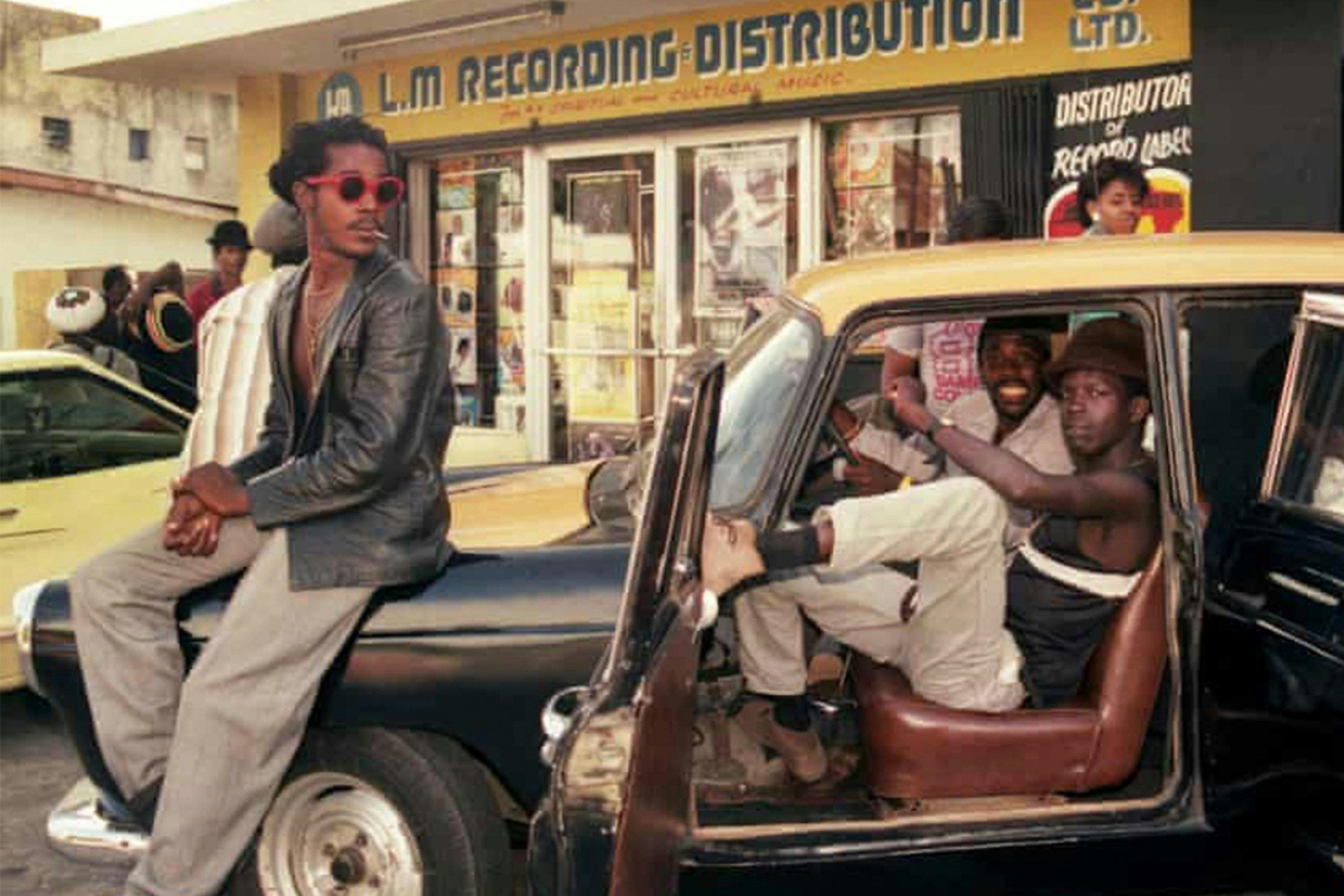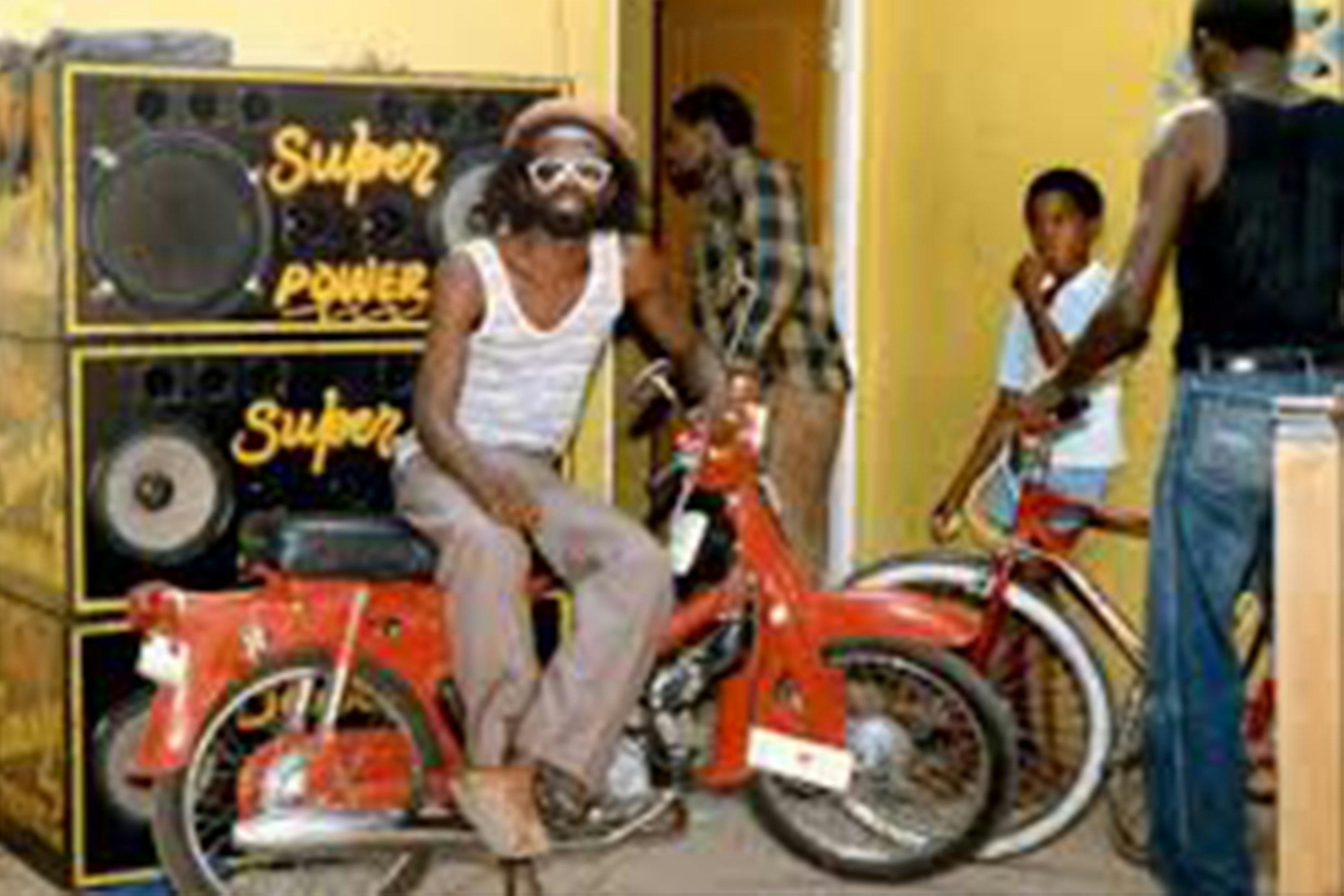 OUTSIDE JAMAICAN DANCE HALL / PHOTO: BETH LESSER/OUTSIDE JAMAICAN DANCE HALL / PHOTO: BETH LESSER
"I was too young to go in," Herc remembered.
"All we could do is sneak out and see the preparation of the dance throughout the day. The guys would come up with a big old handcart with the boxes in it. And then in the nighttime, I'm a little itchy-headed, loving the vibrations on the zinc top 'cause them sound systems are powerful. We just stay outside like everybody else, you know, pointing at the gangsters as they come up, all the famous people. And at the time they had these little motorcycles, Trumps and Hondas. Rudeboys used to have those souped up. They used to come up four, five, and six deep, with them likkle ratchet knife."
Whereas Jamaica's orchestral traditions in church halls, lodges, and nightclubs catered to the affluent, sound system culture was inclusive and accommodated the have-nots by presenting memorable experiences in the neighborhood. These bass-heavy moments were strengthened by the island's toasting traditions — a combination of the griots of the past with the contemporary patois and slang-infused rhyming made famous by pioneers like Count Machuki, U-Roy, and King Stitt. Though the combination of beats and rhymes wouldn't be classified as "Hip-Hop" until 1973, Herc witnessed firsthand how the recipe of selector and toaster worked. For example, Stitt's "Fire Corner," for producer Clancy Eccles, in 1968: "No matter what the people say / These sounds leads [sic] the way / It's the order of the day / From your boss deejay, / I, King Stitt / Haul it from the top to the very last drop." Herc arrived in New York City in 1967 on a cold and snowy November night wearing a corduroy coat and cowboy boots. The fresh powder was as foreign to him as the bright lights emanating from the towering buildings above. At the time, Bronx gangs like the Black Spades had already forced over 40 percent of people out of the neighborhood. They also earned a reputation for tossing immigrants in trash cans. Nettie Campbell's apartment was at 611 E. 178th Avenue. Herc recalled that the tenement building lacked any yard and gave the impression of a medieval fortress.
His "Americanization" came through music. Whether it was the youth dances he attended at Catholic school or the parties he accompanied his mother to, the songs by the Temptations, Smokey Robinson, and Aretha Franklin were always in the air. It wasn't assimilation for the sake of survival; rather, Herc had a profound love of music, which followed him from Jamaica to his new home in the Bronx.
* BANNER PHOTO: DJ COOL HERC / PHOTO: JOE CONZO ARCHIVES.