Clive ("Kool Herc") Campbell and his sister Cindy grew up with a varied musical soundtrack in their Bronx home at 1520 Sedgwick Avenue. Their father, Keith, a trained mechanic in Jamaica before immigrating to the States and working at Clarks Equipment Company in Queens, raised them on an eclectic palate that included Nina Simone, Louis Armstrong, Nat King Cole, and Jim Reeves. Herc specifically recalled singing Reeves' country tunes to help "Americanize" his accent.
While it was Herc's father who instilled in him the value of a genre-less appreciation, it was his mother, Nettie, who showed him how music could have an intoxicating effect on people when absorbed together in the late '60s.
"I see different guys dancing, guys rapping to girls, I'm wonderin' what the guy is whisperin' in the girl's ears about," Herc recalled in Can't Stop Won't Stop: A History of the Hip-Hop Generation. "I'm green, but I'm checking out the scene. And I noticed a lot of the girls was complaining, 'Why they not playing that record?' 'How come they don't have that record?'
'Why did they take it off right there?'"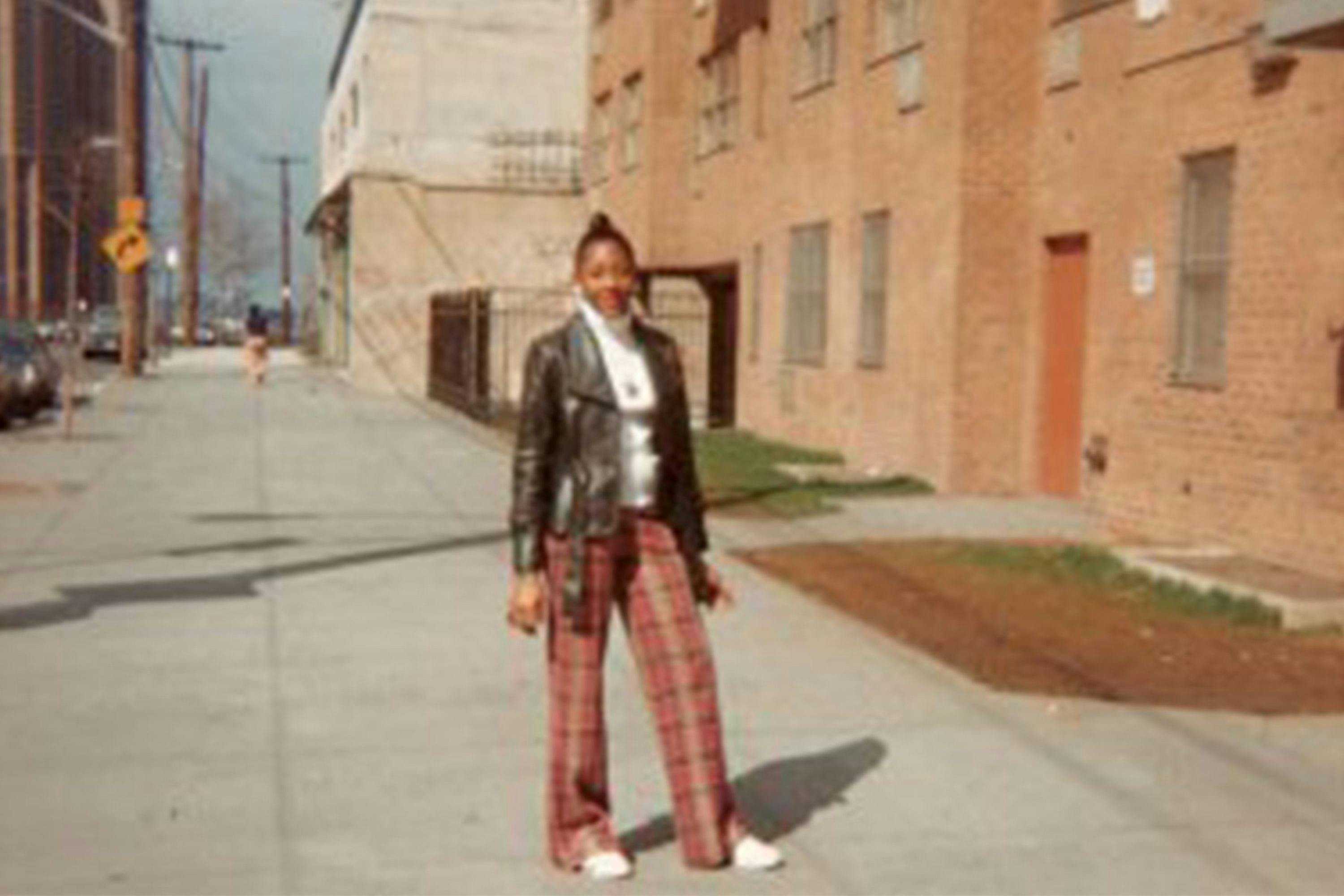 CINDY CAMPBELL / PHOTO: CINDY CAMPBELL
These questions shaped Herc's musical sensibilities moving forward. He knew firsthand that if a room was full of people, it was the DJ using four-on-the-floor disco rhythms who ultimately controlled the mood at Bronx venues like the Puzzle, the Tunnel, and Disco Fever.
"This guy John Brown used to play at the Tunnel," Herc recalled in The Record Players: DJ Revolutionaries. "Used to play music and I'm dancing with this girl trying to get my s*it off, and he used to [mess] up. And the whole party, they be like, 'Y'ahhh, what the [heck] is that…? Why you took it off there? The s*it was about to explode. I was about to bust a nut.' You know. And the girl be like, 'Damn, what the [heck] is wrong?' And I'm hearing his mistakes and I'm griping too. 'Cos he's [messing] my groove up."
When Herc was 23-years-old, he contemplated how he could leave his mark on American society in the same way figures like U-Roy had shaped Jamaican culture. However, the influx of gang activity caused these musical venues to become much more dangerous.
By 1970, police estimated that there were 11,000 active gang members in the Bronx alone. "The Savage Seven" would enter clubs around the Bronxdale Project on Bruckner Boulevard under the cover of pulsating strobe lights. Regardless of a person's age or gender, the Savages were primed to inflict bodily harm. Eventually the Savage Seven's ranks swelled to several dozens — prompting a name change to "the Black Spades."
Names of gangsters like Benjamin "Yellow Benjy" Melendez of the Ghetto Brothers and Filipe "Blackie" Mercado of the Savage Skulls became reasons to stay home rather than go out to the Bronxdale Community Center.
"Punks get into gangs to be a part of something," Herc said. "Some people just ain't shit without being in a crowd."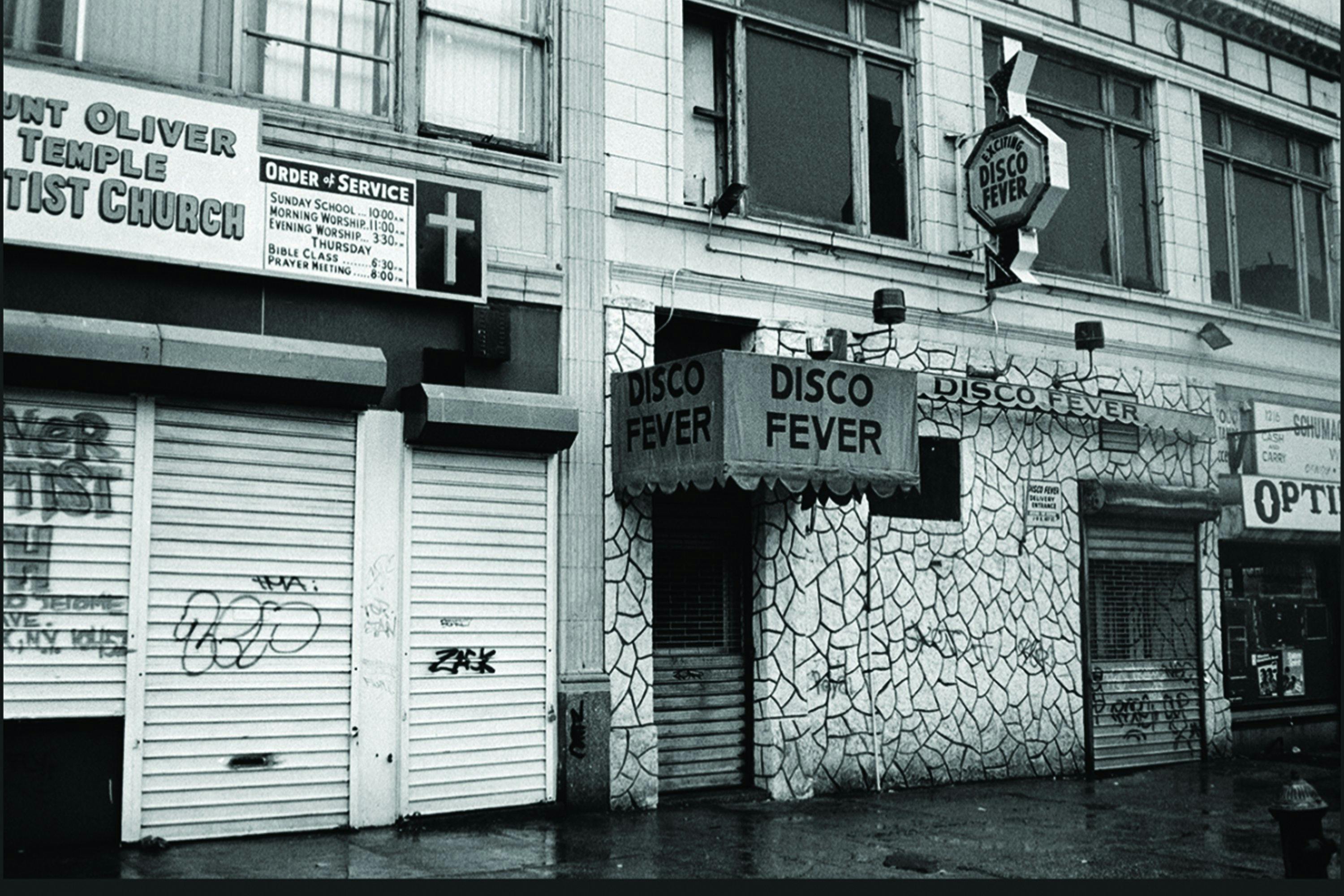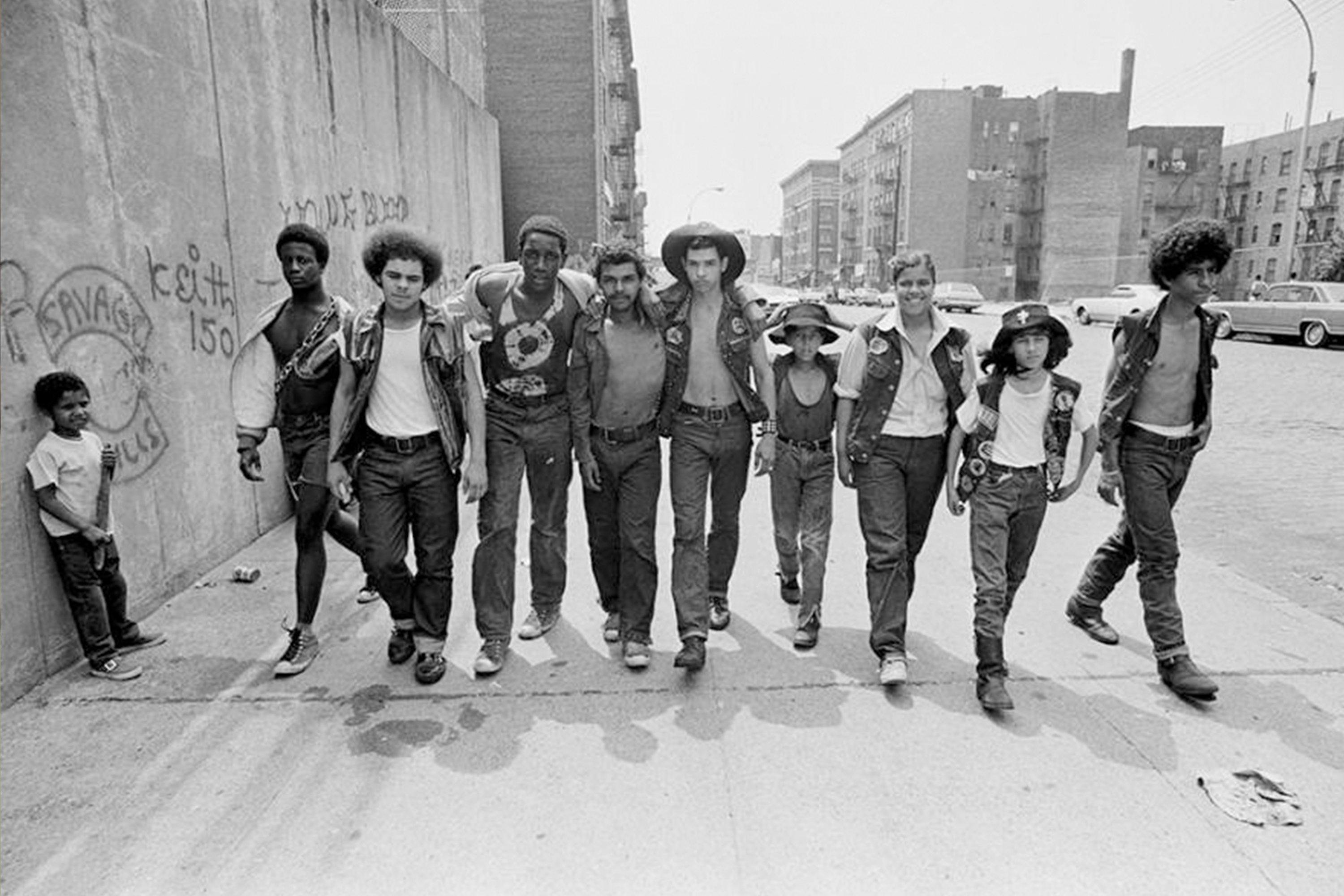 DISCO FEVER / PHOTO: SOPHIE BRAMLY SAVAGE SKULLS / PHOTO: LISA KAHANE
Smaller parties became much more viable options for people wanting to have fun and dance without fear that the bass grooves would be interrupted by the sounds of knives puncturing flesh, or bullets slamming into concrete.
Although Keith Campbell shared his love of music with his children, the Campbell household had one cardinal rule; no one — especially Herc — was allowed to touch his precious Shure sound system. One could imagine a similar scenario with Willy Wonka as patriarch and forbidding his own children from sampling his delectable chocolates. While this rule might suggest a lack of faith in his own son, it was, in fact, a case of hurt feelings. Keith had offered Herc the opportunity to play records in between sets for an R&B group he did sound for, and Herc ultimately passed.
"So here go these big columns in my room, and my father says, 'Don't touch it. Go and borrow some of Mr. Dolphy's stuff,'" Herc recalled.
As all parents come to learn, when you make something in the house taboo, kids are drawn to it like a moth to a flame. Herc began experimenting with his father's prized speakers. While Keith Campbell operated them as intended, other people in Herc's building seemed to get more "juice" out of their own audio equipment. When Herc prodded them for the key to harnessing the true power within, they were unwilling to share their trade secrets.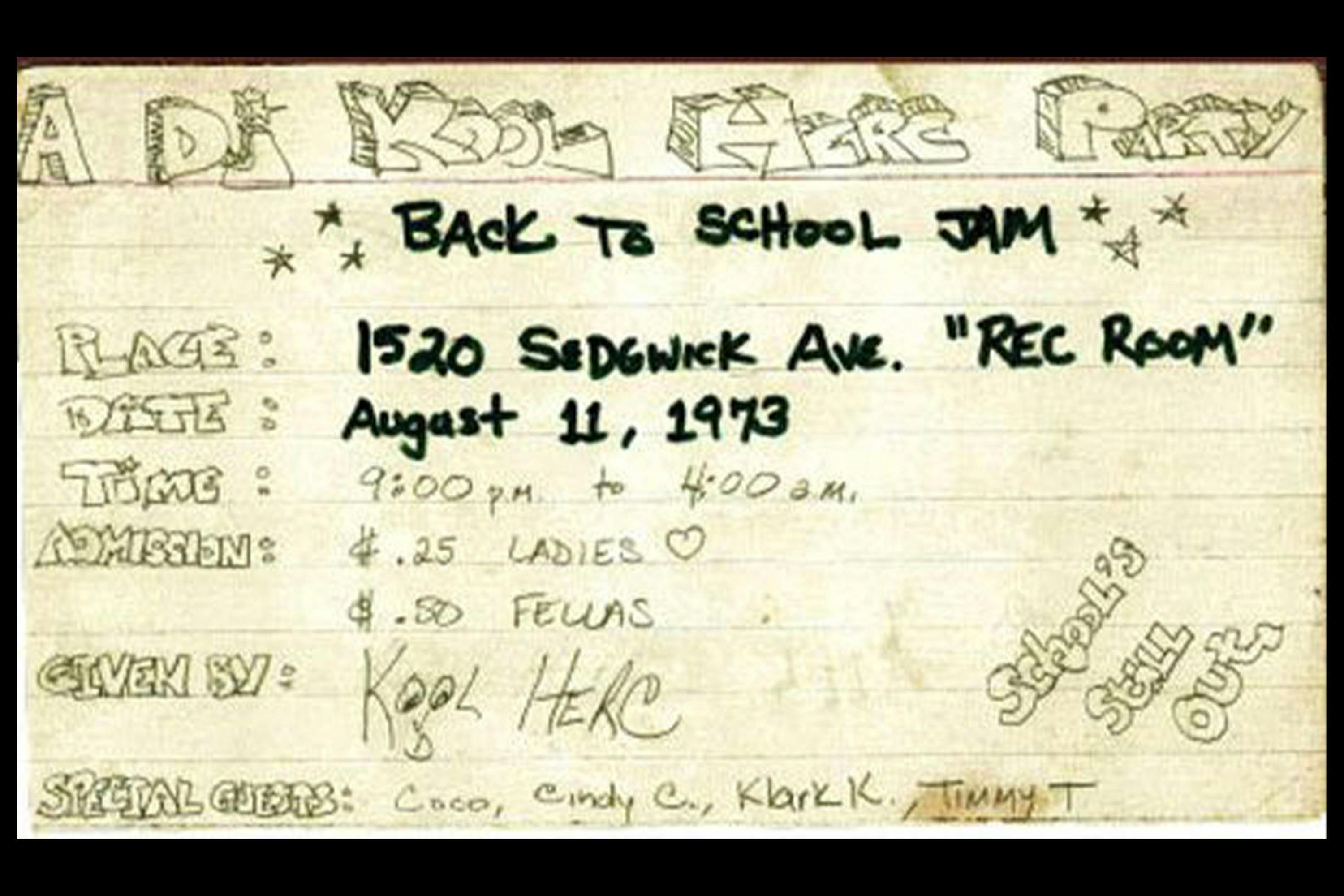 PARTY FLYER / PHOTO: CINDY BRAMLY
Since his time as a youth in Jamaica — surrounded by the makers who contributed to the island's historic sound system culture — Herc had experimented with his own audio setups. After trial and error in his Bronx home, Herc discovered that if he took one of the speaker wires, put a jack on it and fed it into one of the channels, he could tap into the speaker's reserve power.
"Now I could control it from the preamp," Herc said. "I got two Bogart amps, two Girard turntables, and then I just used the channel knobs as my mixer. No headphones. The system could take eight mics. I had an echo chamber in one, and a regular mic to another. So I could talk plain, and at the same time I could wait halfway for the echo to come out."
Keith was initially angry that Herc altered his system. But when he heard the result, he knew they were onto something. Soon after, they drew up business cards that said "Father and Son" and Herc began playing records in between his father's R&B sets.
One could make the argument that house parties served as distractions from the stark reality of street life in the Bronx. However, the actual genesis of the original Back to School Jam on Sedgwick Avenue was relatively simple: Cindy Campbell had a Youth Corps job at the time, and the paycheck wasn't big enough to buy the clothes that she wanted. To make money, entrance was $0.25 for girls and $0.50 for boys. Refreshments were $0.50 for a soda, $0.75 for a hot dog, and $1.00 for Olde English or Colt 45 malt liquor.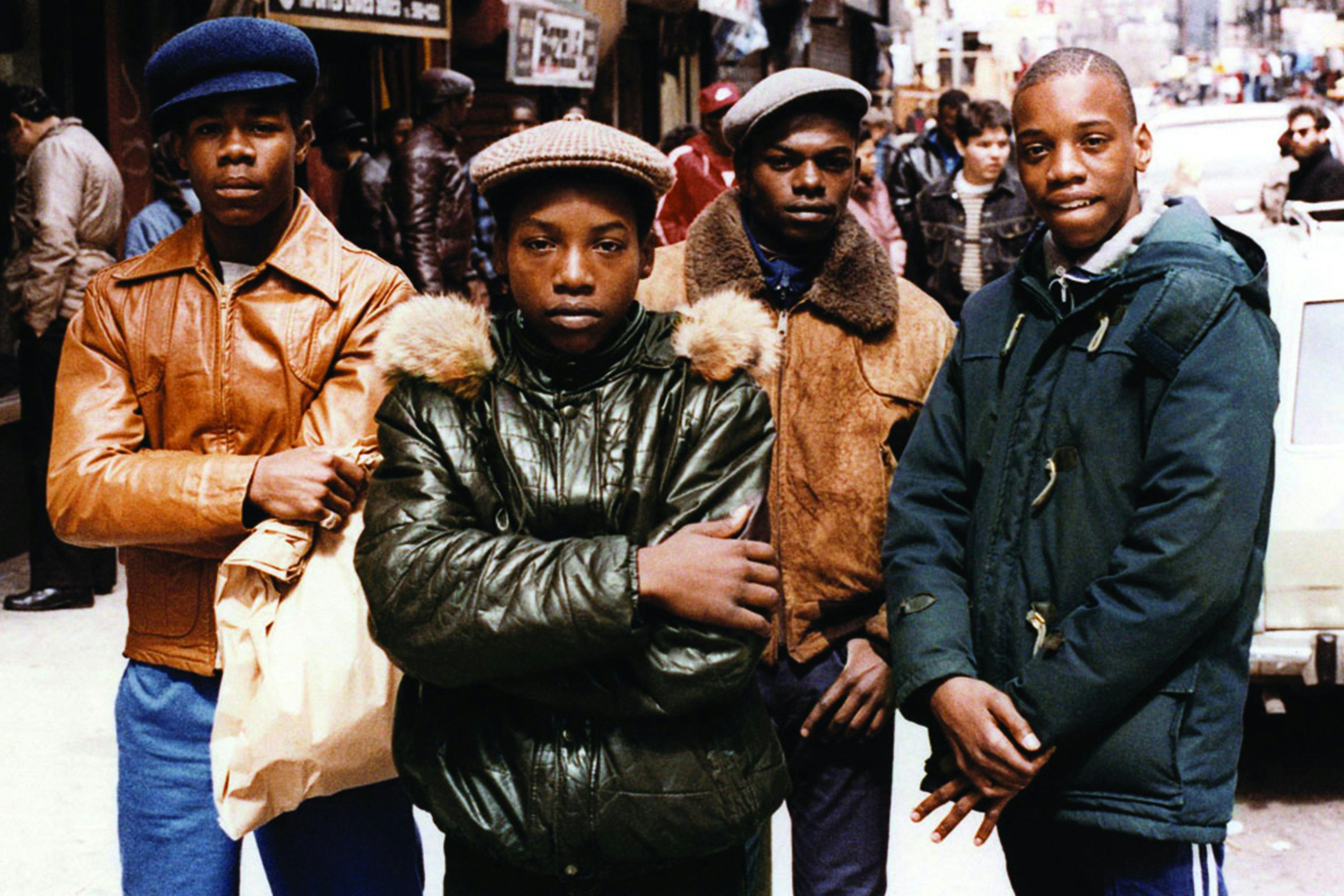 DELANCY ST / PHOTO: JANE DICKSON DELANCY ST / PHOTO: JAMEL SHABAZZ
"I was saving my money, because what you did for back-to-school is go down to Delancey Street instead of going to Fordham Road, because you can get the newest things that a lot of people don't have," said Cindy Campbell. "And when you go back to school, you want to go with things that nobody has so you could look nice and fresh. At the time my Neighborhood Youth Corps paycheck was like $45 a week — and they would pay you every two weeks. So how am I gonna turn over my money? I mean, that is not enough money!"
The Campbells rented the rec room in their apartment building — two miles north of Yankee Stadium near where the Cross Bronx Expressway spilled into Manhattan — for $25. The 15-story brick building with two small playgrounds boasted an interior with linoleum floors, steel-encased radiators, and a low, white-tiled drop ceiling with fluorescent light fixtures.
Kevin Smith, one half of the [Expletive] Twins/Legendary Twins, a pioneering b-boy group with his brother, Keith, recalled the vibe of Herc's parties in Hip-Hop: The Complete Archives.
"I was 12 the first time I went to Herc's party," Smith said. "My brother Keith and I used to hang out with some girls around 165th Street and University Avenue and they kept saying, 'Ya'll should come to Herc's! It's a party and he's jamming every week!' One night we decided to check it out. The thing I mostly remember was how loud the music was. The sound overtook you. The place was packed. A real sweatbox. Herc was on the mic. He'd say things like 'Rock the house' and call out the names of people at the party. Wallace, Dee, Johnny Cool, Chubby, the Amazing Bobo, James Bone, Sa-Sa, Clark Kent, Trixie — those were the names you heard. Trixie had a big Afro and he used to shake his head. It used to make him look so good! Wallace had a move called the 'Slingshot.' After that first time, we didn't want to go anywhere else."
At the inaugural party, Herc started with reggae records from his past. They weren't well received. Then he broke out jams of the era, like "It's Just Begun" by the Jimmy Castor Bunch, "Bongo Rock" and "Apache" by the Incredible Bongo Band, "The Mexican" by Babe Ruth, "Get Ready" by Rare Earth, "Listen to Me" by Baby Huey, "Get Into Something" by the Isley Brothers, "Yellow Sunshine" by Yellow Sunshine, and a secret weapon from the Godfather of Soul.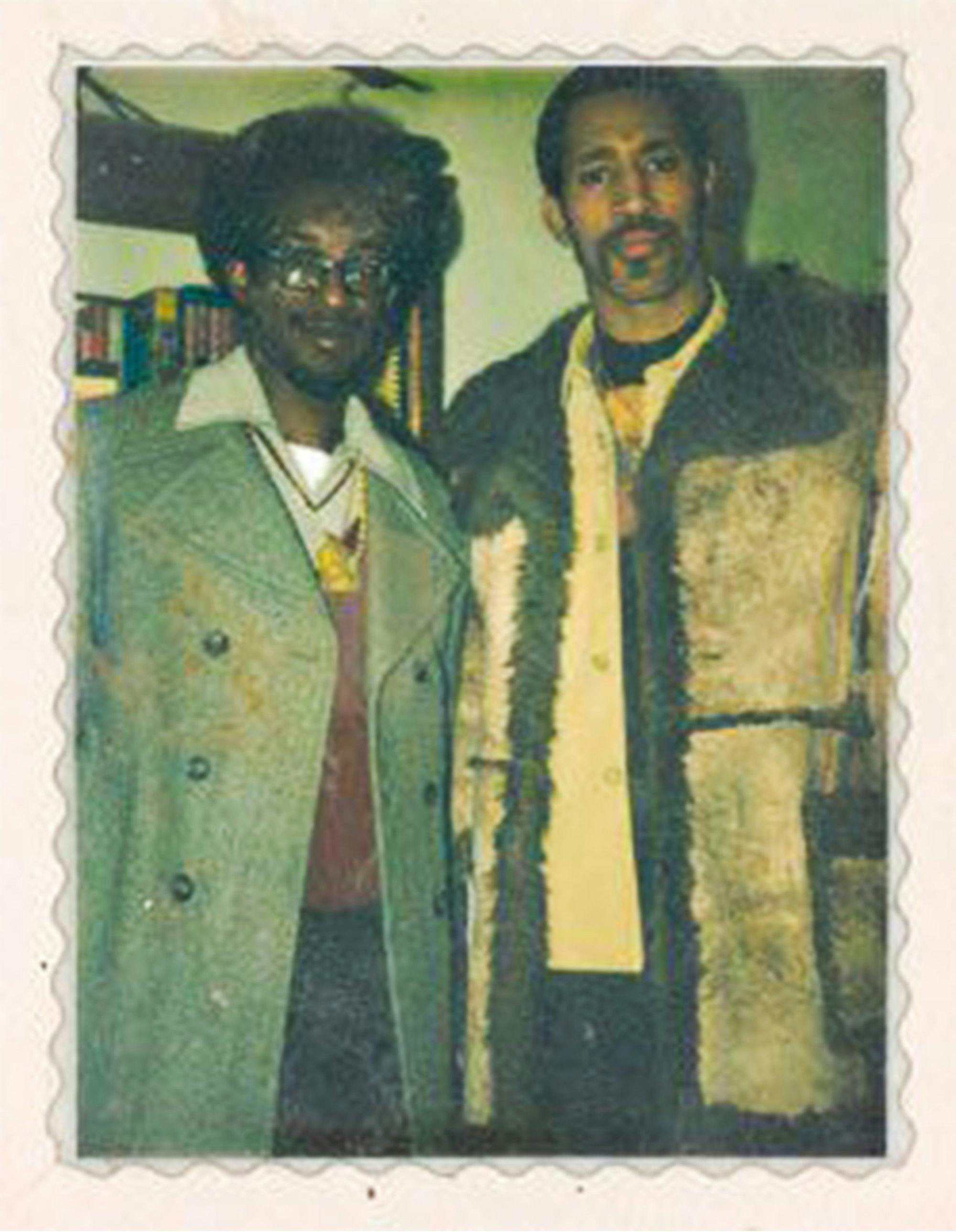 Coke La Rock and DJ Kool Herc / Photo: Cindy Campbell
"My big record back then, and nobody had it back then, was James Brown, 'Give It Up or Turn It Loose,'" Herc said.
The surge of energy was palpable. The Campbells' friend Mike began using Herc's own vocal cues to turn the fluorescent lights on and off. Herc's ability to highlight nothing but the record's "break" and his pioneering "Merry-Go-Round" technique — where he matched two identical records to form one continuous loop — turned the tiny recreation room into a sweatbox as bodies jostled against one another.
Another friend, Coke La Rock — whose moniker stemmed from his love of chocolate milk (Coco) — added to the atmosphere by injecting a touch of Jamaica's toasting traditions.
La Rock was born in the Bronx. Prior to the party, he had earned a reputation for his agile dance moves, like James Brown. He and Herc became friends as teenagers, attending "night centers" together — a quasi after-school program for older students who could play basketball and shoot pool instead of wandering the streets. But in this precise moment, it was his vocal qualities using the echo chamber that really struck people.
"I was just calling out my friends' names," La Rock recalled to journalist Steven Hager.
"The first one was like, 'There's not a man who can't be thrown, a horse that can't be rode, a bull that can't be stopped, there's no disco that I Coke La Rock can't rock."
While Herc played his records in the same room where people were dancing, La Rock was by himself in another room with the microphone. He was the Master of Ceremonies meets The Wizard of Oz.
The next day, the party had resonated all over the city. Like so many other young people had done before, Clive and Cindy Campbell had simply thrown a back-to-school party. But this was different. With the ability to move the crowd with groundbreaking techniques, and the experiences he gained while attending parties with his parents, Herc thought differently on August 11, 1973.
"I had the attitude of the dance floor behind the turntables," Herc said.
* BANNER PHOTO: 1520 SEDGEWICK AVE. / PHOTO: DON EMMERT/AFP via Getty Images