History isn't always kind, fair or accurate when chronicling and curating the achievements of many of Hip Hop's most important figures. As the decades pass and the music and culture continue to grow, some of the earliest architects and practitioners fade even more into obscurity and too many are erased along with their achievements. Fortunately for those whose names were immortalized on production credits, songs and flyers there is a physical time stamp that both keeps their names alive and gives historians and archivists a base with which to cultivate stories and establish timelines. Ivan Rodriguez is a name that should be mentioned constantly amongst the names of legendary producers. Because he reached his zenith at a time when the Rap producer wasn't a star yet and there was little concern for who produced a Rap song his name is omitted from producer "GOAT" lists. The line "D.J. Doc ya' know he's down with us" from Boogie Down Productions classic "Still Number 1" is an often-repeated phrase, but who is D.J. Doc?
Ivan "Doc" Rodriguez was born in San Juan Puerto Rico and moved to New York at 4 years old. "There was no English music in my household growing up, not until I hit 12 or so years old. There was lots of Salsa - Fania stuff. My Mother listened to lots of Latin ballads as well. I was raised in Hell's Kitchen, New York and there was a melting pot of music because you had Black, White, Irish-White and Hispanic for the most part." Block parties were very popular in New York when Doc was growing up and being exposed to Salsa, Soul and Rock. It was at one of these block parties where Doc experienced his first introduction to Rap music.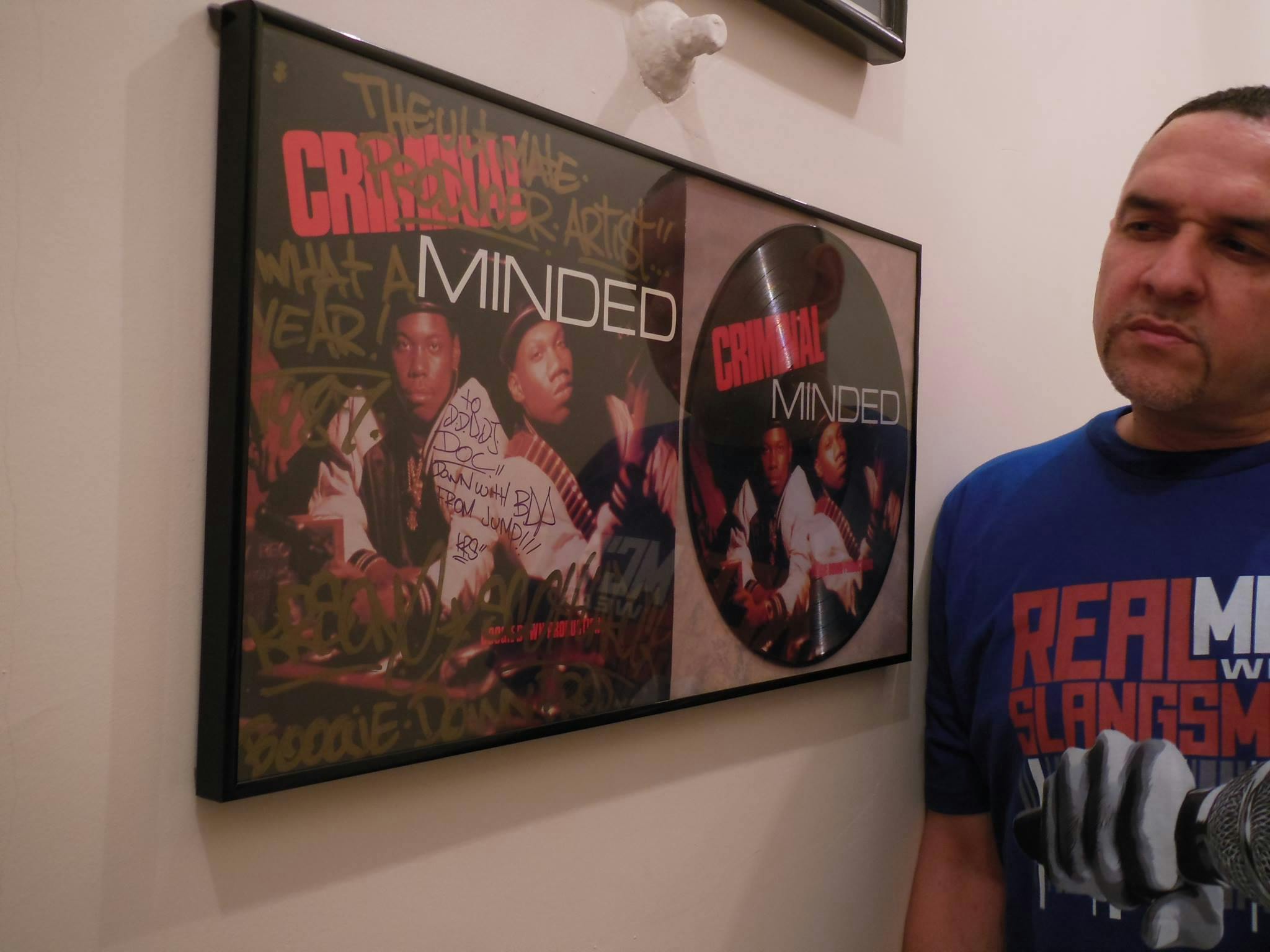 "I had a friend that I called Speedy who was obsessed with Rap music. Remember when I was coming up I was a Club and Disco D.J. Speedy insisted that I listen to Rap and that's how I heard some of the songs, but I was never a fan of people coming up and grabbing the mic when I was DJing. I heard a lot of Rap just being around the block parties, but Speedy introduced me to most of it." (Later after Doc became a producer, he put Speedy on two songs – "D.J.'s Delight" and "Latin Touch").
Doc had an older Sister who went to parties on the one condition that she take her little brother along. It was at these house parties that he developed a love for Soul music. One night his Sister went to a club called The Ice Palace and Ivan accompanied her with his fake I.D.. Through the window of the D.J. booth he saw movement and he stared as the D.J. played "Love Is The Message" by MFSB. At that moment he knew that he wanted to be a D.J. and he asked his Father to help him get some equipment the next day. "There were no commercial D.J. mixers when I started. You couldn't buy them; they were only in clubs. We couldn't afford an amp, so we bought 2 receivers and I had to turn the volume up and down on both in order to blend the records.
"60 percent of any record that I've ever touched I added something to and that is automatically co-production. I'm uncredited on so much music"
Spyder D
As a fan of music Doc would listen and wonder how hard it was to create what he heard. His friend Speedy kept pressuring him to help him make a Rap record, and he stressed to him that he was a street D.J. who knew nothing about studios, equipment and the recording process. The pressure from Speedy caused Doc to finally give in, in hopes that he would stop asking, so he went with Speedy to Power Play Studios where he met Spyder D, Tony Arfi (Power Play owner) and Patrick Adams. Because Doc was simply a D.J. who did street jams, sweet 16 parties and weddings with very little interest in Rap, he had no idea how powerful this trio of men were. 
Spyder D was recording his classic "Placin' The Beat" with the Linn drum machine at the time and he was trying to get a certain swing on the drums. Tony was a drummer, but not a soulful one and Doc always had the desire to play drums, but his family couldn't afford drums or lessons for him. When Tony took a bathroom break, Doc asked if it was ok for him to attempt to program the beat and Spyder told him to go for it. Doc nailed it on the first try and knew in that moment that he was able to add this skillset to his arsenal. The credits on the "Placin' the Beat" single read "Special thanks to D.J. Doc & Speedy C". Doc's confidence was now high enough for him to invest in production equipment, and DJing which he was once passionate about became boring. "I no longer wanted to play records, I wanted to make them."
Doc strikes a serious tone when he proclaims "Without Spyder I don't exist. If I didn't take the train to Power Play that day with Speedy and meet Spyder I wouldn't exist because I wouldn't have cared. I was a D.J. and I was doing fine. Spyder introduced me to that whole world, and I had a big battle going in because it was a Black music genre with White engineers. I didn't know many Black engineers, only Patrick (Adams) and Elai (Tubo). If you went to Rap sessions in the early days you would see a guy with a pack of cigarettes rolled under his sleeves doing the engineering." In addition to the race barrier that Doc was up against, he didn't drink alcohol and his chronic asthma prevented him from being around smokers of any kind. "You've seen my resume. A majority of the people that I work with smoke. Take a guy like Redman. I did 2 or 3 albums with Reggie and I'd have to tell him to leave and go do what he had to do then come back."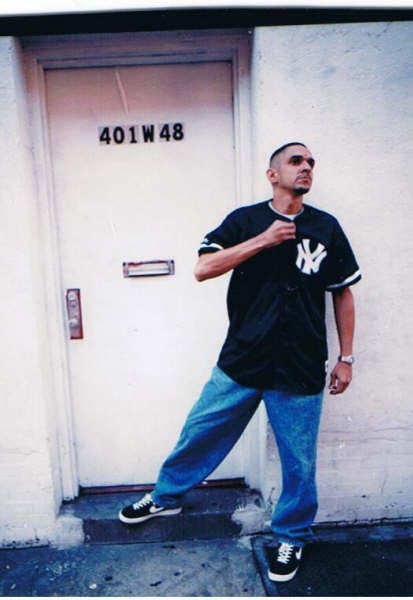 "Spyder eventually asked me to go out on the road with him as his D.J. and I accepted even though I knew nothing about DJing behind a Rap artist. I was DJing for Spyder while Red Alert was DJing for Sparky D (Spyder D's girlfriend at the time). I eventually went on to D.J. for KRS ONE and lots of M.C.'s, but I got my start with Spyder."
M.C. Lyte
"I received full production credit on "Poor Georgie" and the "Cappuccino" remix but I should have gotten a co-production credit for "Slave To The Rhythm". I came up with the concept that made the song really bang but I only got an engineering and mixing credit. Parrish from EPMD asked me to go into the studio with him to do a Lyte record. I'd already done "Self Destruction", but it wasn't released yet. The 2-inch master tape was on the shelf at Power Play because we hadn't turned it in to Jive. There's a base line running through "Slave To The Rhythm" and it was cool, but after listening for a couple of hours I felt that something was missing. I got the "Self Destruction" reel down and sampled Lyte's first sentence "Funky Fresh dressed to impress ready to party" and I threw that phrase in. The song was flat and that little piece brought it to life." After seeing Doc in action, Lyte personally asked him to produce her and he did the "I Cram To Understand You" remix, "Cappuccino" remix, "Poor Georgie" and a club track that was never released.
"My credits went from special thanks and shout outs to assisted by then engineer and producer"