But how did those years when the group was apart affect Digable Planets? These celestial creatives have realigned with a renewed appreciation for each other and the art they are capable of creating. 
"It helped [us] as individuals, [as] people, and as artists—just to be better," Cee explains. "I think once we do get back in the studio, I think all of us have a lot more expertise as far as what we can bring to the table."
Back when Bill Clinton was still in the White House and Seinfeld was still on NBC, Digable Planets dropped two critically-acclaimed albums that helped shape the sound of Hip-Hop's most left-field spirit: 1993's Reachin' (A New Refutation of Time & Space); and 1994s Blowout Comb. The former spawned their Grammy-winning, ubiquitous jazz-rap hit "Rebirth of Slick (Cool Like Dat)" and the latter was a widely-hailed-but-little-heard fan favorite that became the cornerstone of their legacy for a legion of fans, musicians in the know, and followers.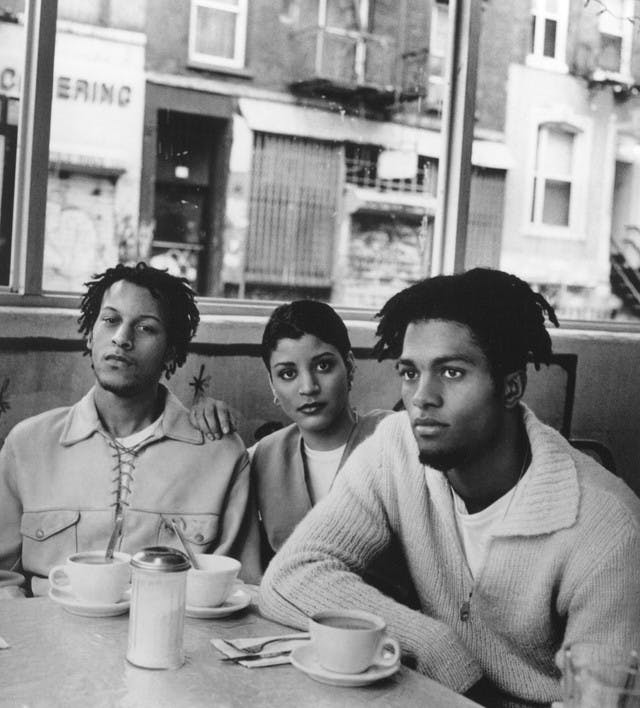 "When we came around, Hip-Hop was still a new product in the marketplace," Ish states. "And the powers-that-be wanted to participate, but they understood that they didn't really know enough about it to control the outcome and product. But as time went on, and the viability of Hip-Hop got bigger and bigger, those powers-that-be wanted to streamline the output."
While acknowledging that "the passion that creates it" has never changed, sometimes it can be harder to spot the individualism in so much popular Hip-Hop due to industry changes and the interests of commercialism. 
"You really get a homogenized sound because it's less about diversity, and difference or specialness," says Ish. "And more about: what's your take on the rhythm that's the unanimous sound of today. They don't really expect you to be groundbreaking: 'We need you to do a lot of songs, we put them in our machine, and we move them.' I don't really know where's the beginning, middle or end, when it comes to the difference between then and now."