The Boston area was also home to one of the first radio programs in the nation dedicated to Rap, a show called "The Ghetto" that began broadcasting in summer 1979 on MIT's WTBS.
From November 10th, 1979 on, the station changed its call letters to WMBR, after selling WTBS to Atlanta businessman Ted Turner. Rap was also being played on Boston's legacy Black radio station WILD 1090 AM, by legendary program director Sonny Joe White on KISS 108 FM, as well as local college stations like Northeastern University's WRBB and Emerson College's WERS. Few people know this, but the first time Bill Adler heard "Rapper's Delight" was when it was played in full on Boston radio back when he lived and worked here as a music journalist.
Early Boston Hip-Hop contributors include The Floorlords, one of the oldest B-Boy crews in the world. Among the lots sold off at the Sotheby's Hip-Hop auction on September 15th, 2020 were pictures taken by John Nordell between 1984 and 1985 at several Boston Hip-Hop shows. One of these pictures shows a young Boston DJ, Rusty The Toe Jammer, scratching a record with his bare foot while an emcee is rapping on the mic. Rusty was one the first Boston Rap luminaries the release a record, namely 1984's "Breakdown New York Style" by Rusty P & The Sure Shot 3 on Critique. Beginning in 1985, Boston's Rap community started to explode thanks to Magnus Johnstone's Rap show on MIT's WMBR, Lecco's Lemma.
Lecco's Lemma was instrumental in developing the city and surrounding region's burgeoning talent, including Almighty RSO, Gang Starr Posse, Body Rock Crew and the F.T.I. (Fresh To Impress) Crew whose youngest member was their beat box, a kid from Roxbury named Edo Rock who later changed it to Edo. G. The first significant Boston Rap compilation Boston Goes Def! was released in 1986 on local label Beautiful Sounds starring crews that regularly performed around the city and got regular play on Lecco's Lemma.
By 1986, Cambridge, MA was not only home to MIT's WMBR, there was another Rap radio show debuting at Harvard. Undergrads Jon Schecter and David Mays began the Street Beat show with Almighty RSO's Def Jeff as their resident DJ. A few years later, Schecter and Mays would begin running a magazine dedicated to the growing musical from their dorm room called The Source. Boston rappers started making serious inroads shortly afterwards.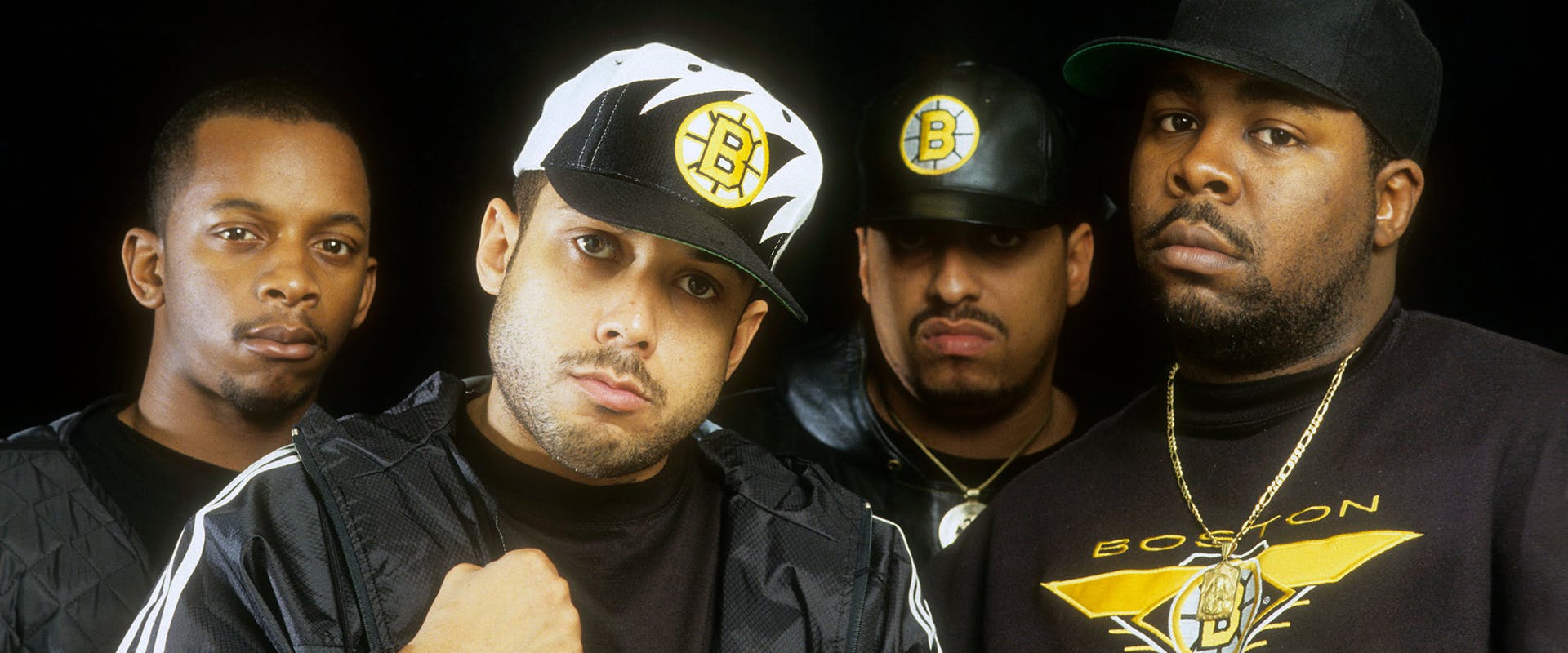 Boston's MC Spice became the first ever rapper signed to Atlantic Records, in 1987 he released his single "Don't Treat Your Girly Like A Dog, Dog, Dog". Unfortunately, the song underperformed and he was overshadowed by Atlantic's next rapper signing, a teenage girl from Brooklyn called MC Lyte. Her single "I Cram To Understand U (Sam)" became a surprise hit and MC Spice headed back to the drawing board, re-emerging years later as one of the producers and the writer of Marky Mark & The Funky Bunch's #1 Billboard hit "Good Vibrations". That same year, Boston's Gang Starr Posse signed a deal with Wild Pitch/K-Tel to release their first 12" "The Lesson". After several singles and no album seemingly forthcoming, most of the group members returned to Boston. Guru stayed in New York, teamed with DJ Premier and continued to record as Gang Starr. Meanwhile, the other members recorded in Boston under the name Gang Starr Posse.

The '90s were when Boston's Rap talent made their presence known, as several acts were signed to major labels. Among these artists were T-Max, Tam Tam, Edo. G & Da Bulldogs, Almighty RSO, Juice With Soul, Top Choice Clique, Marky Mark & The Funky Bunch, Joint Ventures, Stylz, and Coop B. Of that wave of artists and groups, only Edo. G & Da Bulldogs managed any significant success releasing the classic 1991 LP Life Of A Kid In The Ghetto on PWL/PolyGram. Edo. G's singles "I Got To Have It", "Be A Father To Your Child" & "Bug-A-Boo" all became Rap hits in one of the genre's most competitive years on record. It would be years before another wave of Rap acts gained notoriety from the city, this time as underground artists on the indie circuit.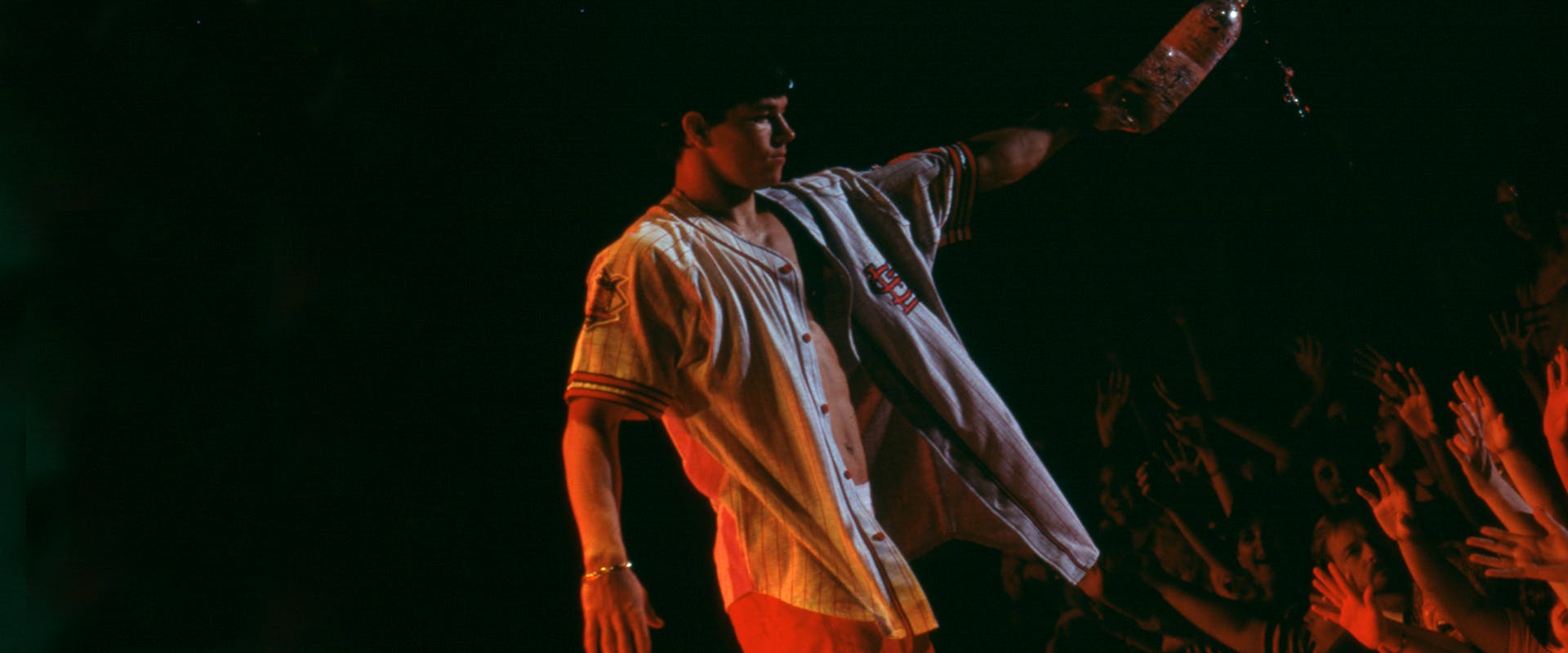 The late '90s saw an explosion of talent coming from the region, including M-Slash, Concrete Click, Krumb Snatcha, L Da Head Toucha, Laster, Akrobatik, Mr. Lif, and God Complex/7L & Esoteric amongst others. Labels and distributors like Brick, Detonator, Biscuithead, Commonwealth and Landspeed became mainstays with the space of indie Rap while UndergroundHipHop.com became Boston's answer to Fat Beats and Sandbox Automatic.
Today, the Boston Rap scene has produced a wide array of talent.
Artists such as Termanology, REKS, Joyner Lucas, Cousin Stizz, Dutch ReBelle, Bia, Michael Christmas, Estee Nack, Token, Lyric Jones, Millyz, Paranom, al. divino, Latrell James, Oompa, Cliff Notez, Billy Dean Thomas, Najee Janey, Kadeem, and STL GLD all prove that, not only does Boston have a rich past in terms of Rap music, it also has a bright future.