THE "GOLDEN AGE" GIVES WAY TO THE "PLATINUM AGE"
By 1997, the shifts that began circa 1993 (as Death Row Records rose to the forefront) came into full bloom. And for so many artists who'd defined Hip-Hop's ascension up to that point, the changing times meant changing fortunes for their established careers. From Rakim to Salt-N-Pepa, a number of stars from Hip-Hop's "Golden Age" were now giving way to a new crop of rap artists who were more mainstream visible than ever before. And the numbers showed it: in 1997, more rap albums were reaching the platinum mark than in any other year prior.
Golden Age greats delivered some of their last big commercial moments in 1997. KRS-One's I Got Next included the smash "Step Into A World," and would be his final gold-selling album to date. The aforementioned Salt-N-Pepa had undergone tremendous changes in their career; they'd jumped from longtime label Next Plateau to London Records, and their international distributor, Red Ant Records, filed for bankruptcy just days after the release of their fifth album, Brand New. It resulted in little promotion for the project, although Brand New still managed to go gold that year. The project was also the group's first and only album without superproducer Hurby "Luv Bug" Azor. It remains Salt-N-Pepa's final album to date.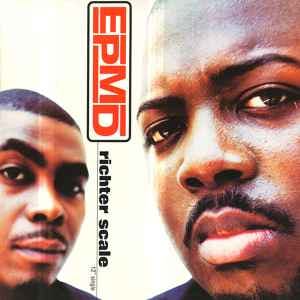 Long Islanders EPMD reunited in 1997 for their comeback album, the appropriately-named Back In Business. Parrish Smith and Erick Sermon would score major hits with singles "Richter Scale" and "Da Joint," re-establishing the duo as a force in East Coast Hip-Hop--now armed with a more mainstream sound than their classic material. Back In Business would kickstart EPMD's second act, but it was also their final gold album to date. Fellow Long Island legend Rakim also returned in 1997, with his first solo album The 18th Letter. The album was his first release since Eric B. & Rakim's final album, 1992's Don't Sweat The Technique, and it was a gold-seller, as well. But like EPMD, it would be Ra's most recent ablum to reach that mark. And after five albums with his backing group The Boyz, Heavy D also released his first official solo album in 1997, with Waterbed Hev serving as his final gold album and spawning hit singles like "Big Daddy" and "Keep It Comin.'"
The year seemed to signal that a new generation of artists, and a new audience, had emerged as rap music stormed the mainstream. Jay-Z, Puff Daddy, Missy Elliott, Wyclef Jean and others were now dominating the charts, and would be the names to carry Hip-Hop into the new millennium. But the vets were still bringing heat, even during changing times.