Top Female MC's Of The 1980's and 1990s
MC Sha Rock
MC Sha Rock of the Funky 4 and the Funky 4 Plus One is credited as the first female MC of Hip Hop culture. Sha Rock was a student at Evander High School in the Bronx and when DJ's Breakout and Baron of the Brothers Disco came to her school to audition MC's for their group Sha Rock auditioned and was chosen. Sha Rock told The Foundation that she  was a B Girl and attended Kool Herc parties in 1975 and '76 and she also attended B Boy parties at the P.A.L. (Police Athletic League). When Sha joined the Brothers Disco only K.K. Rockwell and Keith Caesar were members. Rahiem joined next and they made up the Funky 4. Rahiem left the Funky 4 in May of 1979 and joined Grandmaster Flash & The Furious 4 (making their group the Furious 5). Sha Rock left the Funky 4 not long after Rahiem, then MC Jazzy Jeff and Lil Rodney C of the Magnificent 7 joined the Funky 4. MC Sha Rock returned to the group and become the plus one. The Funky 4 Plus One was the first mixed gender group and they were also the first rap  group on national television when Debbie Harry of Blondie invited them as her special guest on Saturday Night Live. The Funky 4 were the first rap act on Bobby Robinson's Enjoy Records where they released 1979's "Rappin' And Rockin' The House." The group also recorded "That's The Joint," "Do You Wanna Rock" and "The Mexican" for Sugar Hill records. The group disbanded by 1984 when Sha Rock joined Debbie D and Lisa Lee in US Girls. US Girls performed on the movie Beat Street and appeared on the soundtrack. Sha Rock was a first in many things and she walked so female MC's could run.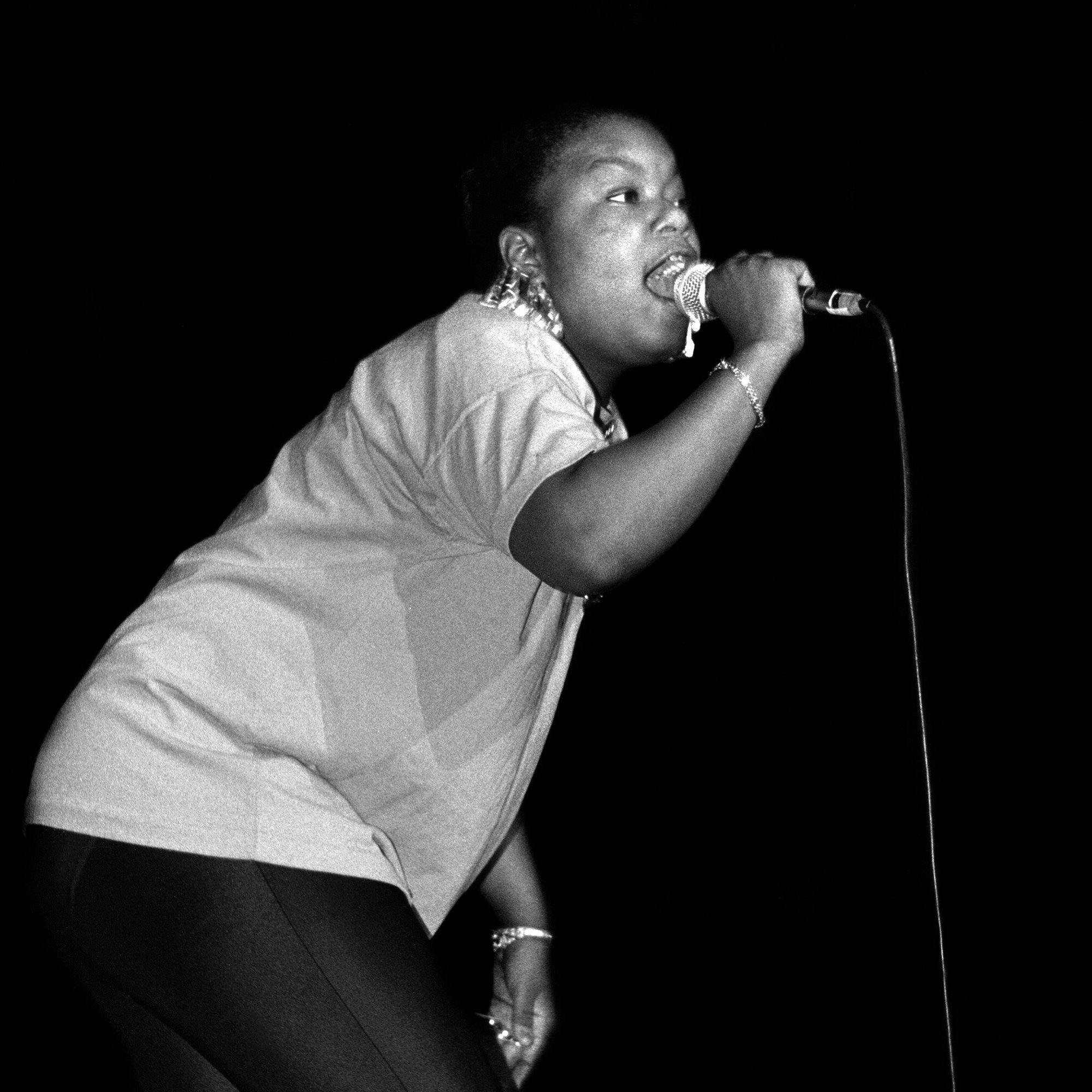 Battle MC Roxanne Shante' was walking to the laundry mat in Queensbridge projects when her neighbor Marley Marl asked her to spit some rhymes over the instrumental of UTFO's 1984 smash hit "Roxanne Roxanne." That recording ultimately became rap music's first diss record "Roxanne's Revenge" and it catapulted her to stardom. Before making records Shante' could be found battling Mc's and freestyling on QB park benches with Infinite, Akim and MC Shan. After a run of hits on independent Philadelphia label Pop Art that included "Bite This", "Runaway" and "Queen of Rox" Shante' became one of few female MC's to be taken seriously in rap's male dominated industry. In 2017, Netflix released the Michael Larnell-directed Roxanne, Roxanne which was executive produced by Shanté along with Michael Y. Chow and Michael Shen. Roxanne, Roxanne chronicles Shanté's life and career and her rise from a battle rapper in the notorious Queensbridge housing projects to one of Hip-Hop's first solo female recorded MCs. 
Salt-N-Pepa
Originally known as Super Nature, Salt N Pepa hit the scene in 1985 with "The Show Stoppa," an answer to Doug E Fresh and Slick Rick's "The Show" released on Philadelphia's Pop Art Records. Salt N Pepa's first single on Next Plateau was 1986's "I'll Take Your Man". The aggressive vocal delivery and Go-Go infused track was a huge hit for Salt N Pepa and caused a great demand for a full-length album which was delivered later in '86. Hot, Cool, & Vicious was everything that Hip-Hop wanted from a full-length Salt N Pepa project. From the energy of "Beauty & The Beat" which was a dedication to their DJ, Spinderella, to the reggae-influenced slow-tempo banger "It's Alright," Hot, Cool & Vicious was the official announcement that a female Hip-Hop group had arrived that could crash the '86 rap industry's all boys party. A Salt With A Deadly Pepa, Blacks Magic, Very Necessary and Brand New solidified Salt N Pepa as bonafide rap stars and top tier recording artists. Salt N Pepa received their star on the Hollywood Walk of Fame in November of 2011.
Sparky D
Brooklyn battle MC Sparky D hopped in the "Roxanne Wars" and made a name for herself as a recording artist when she released "Sparky's Turn" in 1985. She subsequently released "She's So Def," "Throwdown" and a full-length album on B Boy records titled Sparky-D's World. Sparky was also featured on 1987's B Girls Live and Kicking compilation. Sparky D is now an ordained minister, but still spits a hot 16 when she feels it necessary.
Queen Latifah
New Jersey MC Queen Latifah hit most of our radars when she released 1987's 45 King produced "Wrath of My Madness"/"Princess of The Posse" on Tommy Boy Records. The single introduced Latifah's witty wordplay, distinctive and powerful voice and her ability to sing and flip reggae flows on command. "Princess of The Posse" with its flip of the theme from the Barney Miller television program saw La go even further into her singing and reggae bag and completed a powerful debut single that caused demand for a full-length album. All Hail The Queen", Nature of A Sista, Black Reign and Order In the Court all solidified Queen Latifah as a dope MC and singer – a skillset which she celebrated on 2004's The Dana Owen's Album. Latifah has gone on to dominate television and the big screen.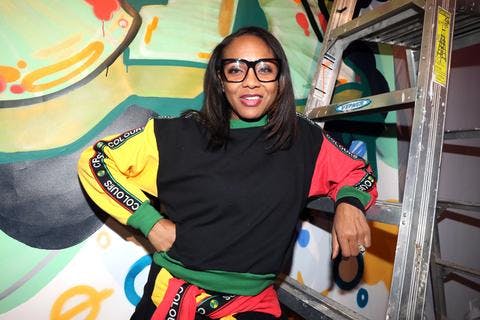 MC Lyte
Brooklyn's MC Lyte has always been described as the female MC who can "hang with the boys". Its only fitting that in the narrative of her early days she describes to Jalen Rose that she went alone as the only female to prove herself and get a record deal in New York. Lyte explains that she'd rapped since she was 12 years old, but she realized that she had true talent upon meeting a group of people who would start her on her journey to musical greatness. "I guess the true moment was when I met Milk & Giz and Nat Robinson of First Priority Records," she remembered. "It was an audition, but I didn't look at it as an audition. My guy Eric, who I went to school with, said 'Come with me to Staten Island, they have a record label they're looking for female artists." Lyte explains that she went to Staten Island by way of the ferry on a cold day with rhyme book in hand, jumped in a Thunderbird and proceeded to the basement of a house where the audition took place. "There were like nine guys in the basement all waiting for me to get there. I opened up the rhyme book, grabbed the mic and started goin' and they were like yeah! I guess that's when I knew." "I Cram To Understand You," "Paper Thin," "10 Percent Diss," "Cha Cha Cha," "Rough Neck" and "Rock A Party" show Lyte's range and versatility. The Brooklyn wordsmith was recently celebrated by the RIAA along with Grandmaster Flash for her successful recording career that spanned well into the 1990s. MC Lyte's Partners In Rhyme, which airs on AllBLK, just started its second season.
Sweet T
Sweet T was a vital part of Hurby Love Bug's Idol Makers clique that included Salt N Pepa, Dana Dane, Kwame and Kid N Play. She released "Its My Beat", "On The Smooth Tip", "It's Like That Y'all" and "I Got The Feelin'". She also released "What's Up Star" under the name Suga on Def Jam/JMJ records.