Nino and Wicked were wholly original, with a sound that was lyrically exuberant, creative, and raw, which they delivered over mellow, asphalt-laced production that felt soulful and familiar. By the time they dropped Straight From the Dec, it was no longer only about Nino and Wicked's above-average musical skills, they were making a declaration. 
While they both say there's never been any beef with the Dungeon Family collective, and have even collaborated, Nino and Wicked have never held their tongues about feeling overlooked by the record labels like LaFace, who'd settled in Atlanta. Straight From the Dec dropped in 1997, right in the middle of DF's swing into the national spotlight following the success of OutKast's southernplayalisticadillacmuzic and ATLiens and Goodie's Soul Food debut. Straight From the Dec felt very specific to the raw pockets of Atlanta culture. The album was a statement about their city through the lens of their personal exploits and warnings.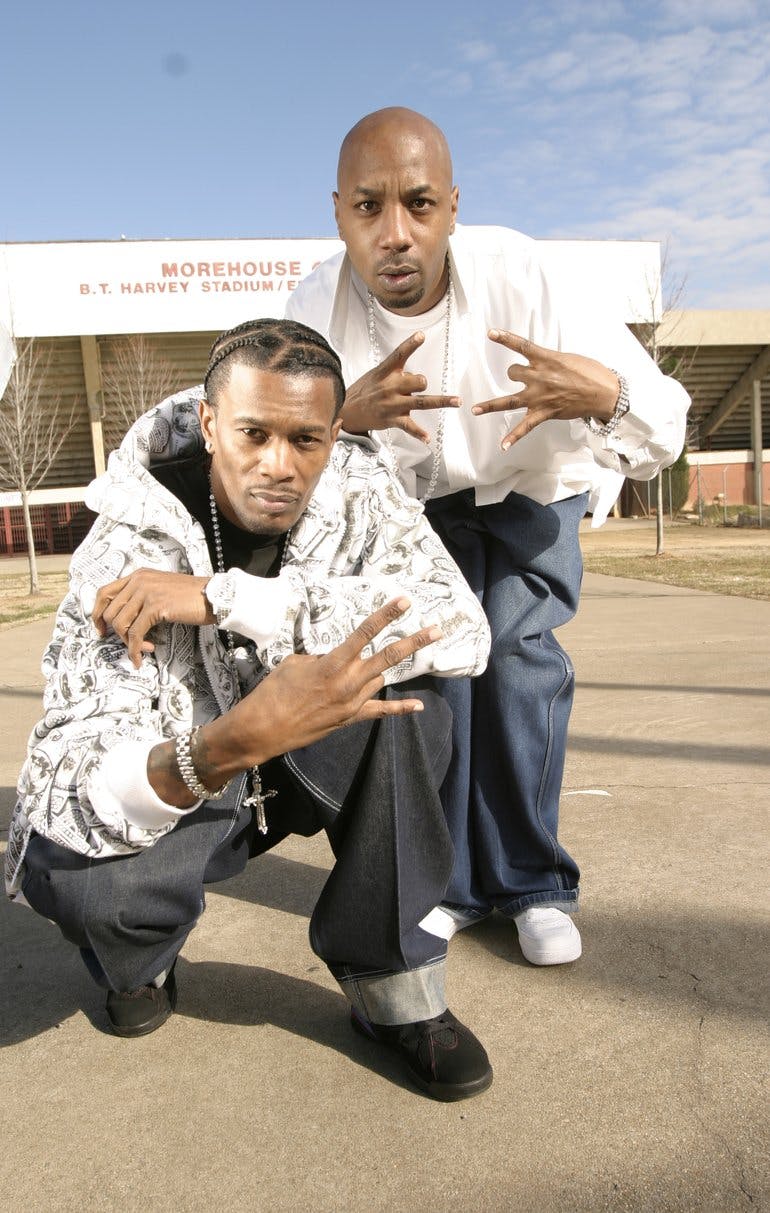 Nino and Wicked produced the entire project, which dropped on Fully Loaded Records, and it was rightfully their most successful up until that point. Led by their first charting single, "I Can Feel It" an interpolation of Phil Collin's rap-favorite "In the Air Tonight," the album was concise at just 11-tracks. Mellow and soulful, the production was still rough around the edges, and set the tone for a grittier side of Atlanta street rap. On the track, they explain their paranoia dodging the law, haters from the block, and the racist KKK as they attempt to come up with their signature, seamless back-and-forth flow which highlighted their creative synergy.
The album opener, "In Da Paint" is another standout with heavy wah-wah's as Nino and Wicked showcase exactly why they were standout talents on Atlanta's rap scene with their raw, energetic flow. It's just a little off-kilter, and in-your-face addictive, as is the case on another album standout, "Don't Turn Back."