Faces might be Miller's most honest project to date. Each song is a look into the rapper's tormented brain. Tapping into every emotion and thought as the rapper experiences his lowest lows and the highest of the highs.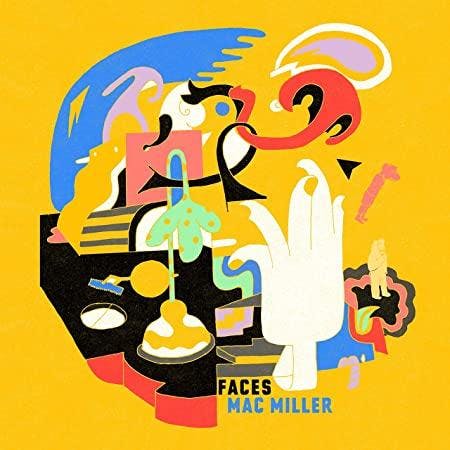 Mac was spitting on this album like never before. Keeping up with the likes of Rick Ross, Earl Sweatshirt, and TDE's Ab-Soul and Schoolboy Q. Miller's blood flowed through his pen on the project. Writing some of the most intensely personal verses of his career. 
Faces was so jarring. A deep dive into the thoughts and feelings of a man that gained the whole world and lost his soul in return. 
Looking back on the rollout of the album, leading with the 808 heavy trap inspired single, "Diablo", Mac showed lyrical fortitude.  His hunger and energy matched perfectly with the lyrical vibrato on track. 
But this confidence would be no preview for what was to come on the album.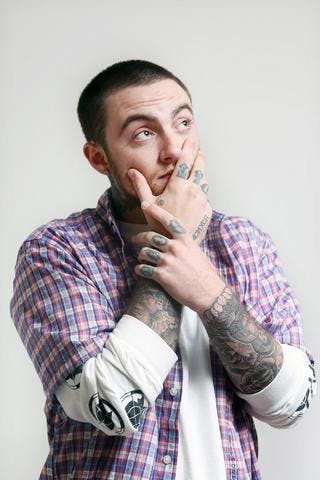 The album featured psychedelic production with dark lyrical undertones. Mac explores his darkest thoughts, relationships with loved ones, and his longing for acceptance while on the road of self-destruction.
On tracks like "Polo Jeans" "Angel Dust", "Apparition" Mac gets real about depression and anxiety as he tries to self medicate with substance abuse and retail therapy. 
On the almost uncomfortably transparent track "Malibu," Mac gets vulnerable about his drug use. The title references the time he spent with Rick Rubin in his Malibu home as the iconic producer helped Mac as a sobriety coach as he hit his rock bottom. 
In a 2015  interview with XXL, Miller opened up about his relationship with Rubin as he helped him on his journey to sobriety. 
"Rick Rubin was someone that was really instrumental in helping me get to a better place," Miller explained. "I didn't go to rehab. I went to Rick Rubin's house. I was in Europe --- and I just called him like, 'I'm really wasted, and I need you to help me.' So I got a house in Malibu, literally around the corner from him for the summer," he continued. "We just really hit it off and built a good relationship. He just really has a positive state of mind. I think there's people in the industry that will take someone who's fucked up on drugs and will try to milk that person for everything they can. Then there's people that understand that you need good soil for something to grow."