"Rap Group Member Dies Following Fall."
That was the Associated Press headline announcing the tragic passing of Troy "Trouble T-Roy" Dixon, one of the dancers in the platinum-selling rap group Heavy D & The Boyz. As a member of The Boyz, T-Roy had become a mainstay alongside Heavy D, one of the more visible stars in Hip-Hop. You could see The Boyz signature dance moves in everything from music videos to Sprite commercials, they were Heavy D's right-hand men. 
But on July 15, 1990, on a night in Indianapolis, everything changed. 
"I was right there [when Troy fell]," DJ Eddie F told XXL in 2010. "I was one of the first people to actually see him [fall]. There was a lot of misconceptions 'cause a lot a times people say, 'Oh, yeah, he fell off a stage' and just to set the record straight it wasn't that he fell off a stage. You know how coliseums or convention centers have like the exit ramps that actually go around the arena and eventually go down to the ground level? Well, there was just one of those ramps and it was elevated in the arena. The thing was, though, when you come outta the arena, you really had no perspective that you were two or three stories up in the air. It just felt like you comin' out of a regular stage like at a school or somethin' and [the ground's] right there."
Dixon and members of the group's entourage had been goofing around after a performance, near a ramp behind a venue in Indianapolis. He died "after falling 30 feet during horseplay at an arena," authorities said. They'd rolled a barrel at Troy, and to avoid being hit by the barrel, he'd jumped on a railing. But he slipped and fell to his death. 
"It was an absolute freaky accident," said group manager Carol Kirkendaul.
Heavy D & The Boyz had burst onto the scene in 1987 with the gold-selling Living Large, which included hit single "The Overweight Lover's In the House." Heavy D became a star instantly, known for his outsized-but-loveable persona, catchy hooks and fleet-footed dance moves alongside his backup dancers Trouble T-ROy and Glen "G-Whiz" Parrish. Their second album, 1989s Big Tyme, was even more successful; going platinum and spawning the hits "Somebody For Me," "Gyrlz, They Love Me" and "We Got Our Own Thang."
The success of those albums made Heavy D one of the biggest stars in Hip-Hop, as he landed guest spots with Janet Jackson, Michael Jackson and Guy, as well as commercial endorsements and TV guest spots. Heavy D became one of the pillars of Uptown Records, and his work with producer Teddy Riley helped bridge the gap between R&B audiences and rap audiences. 
But Troy's death shook everyone. 
"He was the one person that really brought everybody together," Eddie F explained. "Because he was really great friends with [G-Whiz], Hev, and me, but all separately. We all knew each other, but Troy was the one who knew everybody as a friend. So he was the glue of the group."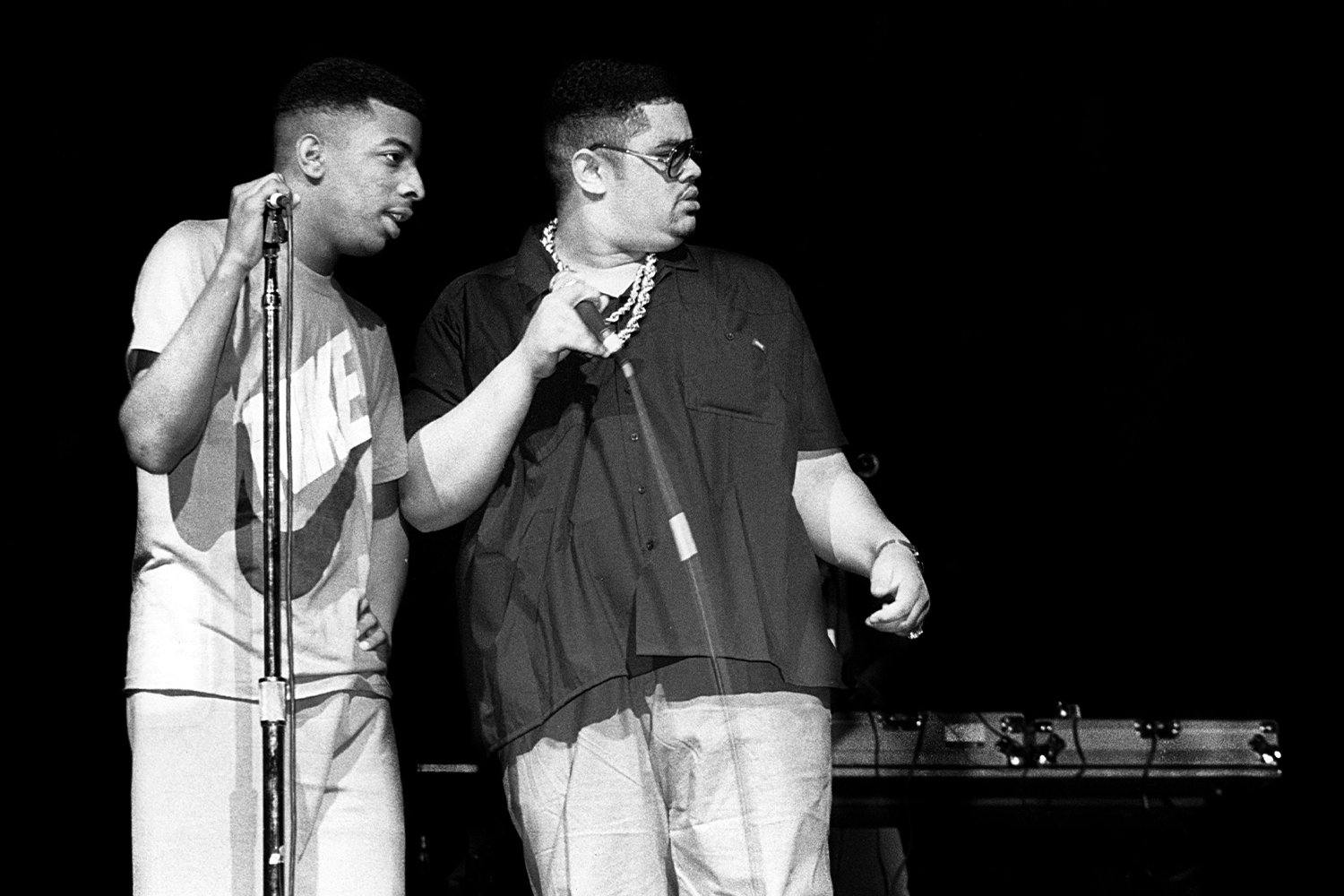 Heavy D & The Boyz were on tour with other rap luminaries like Public Enemy, Kid 'n Play and Digital Underground. A young 2Pac was with D.U. at the time, and reportedly took Dixon's death very hard. 
"That broke up Tupac," Kid of Kid 'n Play would recall to VladTV decades later. "Tupac was particularly upset. I remember seeing him at memorial services and he was very upset, punching walls and stuff like that."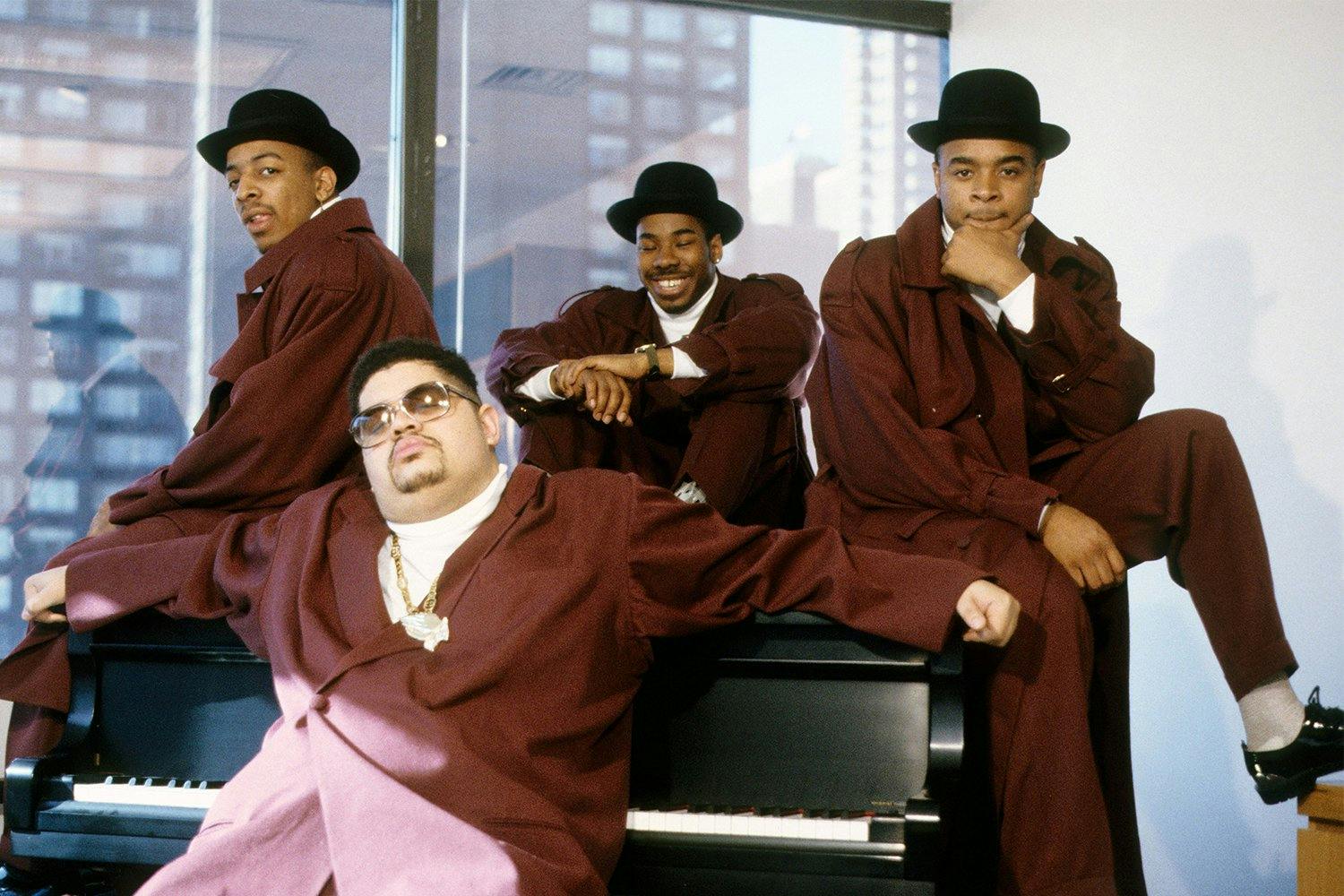 "I've lost two brothers of my own, tragically," Heavy D wouldstate in 2009. "What I've realized is that you have to accept that it is what it is. There's a certain level of carelessness that goes along with you continuing to live life while you're dealing with death. There's nothing you can do to change the circumstances. You can't kill yourself and join those people, whether you think so or not. What you have to realize is that you're still alive. If you have kids, you have to be alive not only physically but spiritually. You can't let it damage your spirit. I have to smile for my daughter everyday. I have to laugh with her, and she knows when I'm not in a good mood. She's only eight and she'll look at me like, "What is your problem!" And I'm like, "Ok! Let me switch up. Sorry!" Kids that age, they'll think it's them. I made a choice to look at my mother and her strength and Troy's Mother and her strength. They still laugh and they still have a good life. Death is inevitable. There's nothing you can do about it. With that being said, what you can't conquer, why waste time?"