If southernplaylstic...was Organized Noize and the Dungeon Family's coming-out party, ATLiens was truly OutKast's.
Stylistically, lyrically, and musically, it's obvious that OutKast themselves are firmly in the driver's seat for the duration of the album; and as a result, their second project feels like the first time we actually meet the versions of Big and Dre that would come to define the groundbreaking duo. In that way, ATLiens plays like their true debut.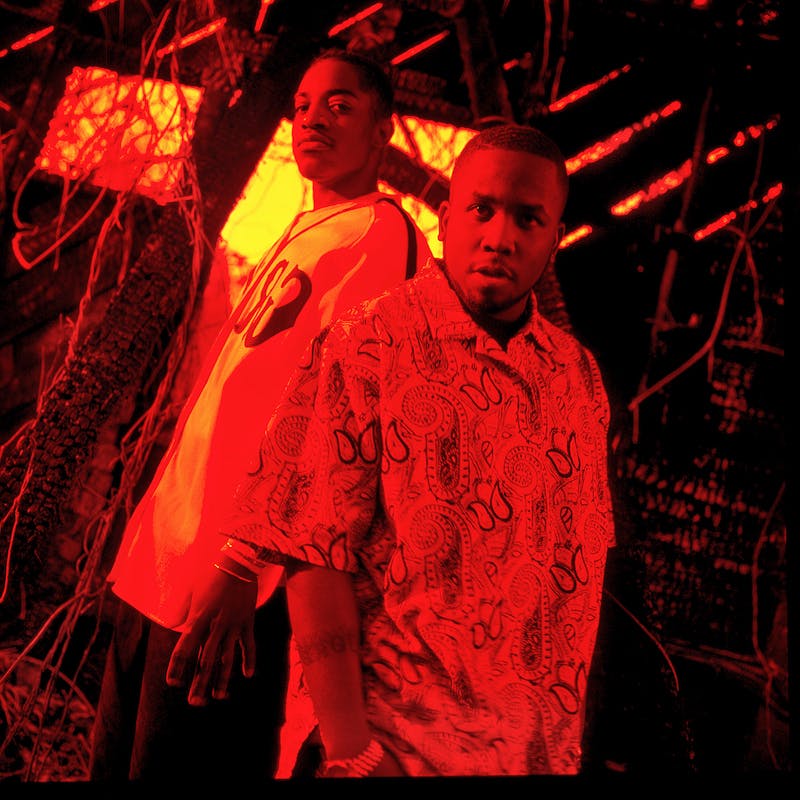 While Organized still produced most of ATLiens, including notable tracks like "Mainstream," "Babylon," and "Decatur Psalm," OutKast had learned from Ray, Sleepy, and Rico, and began making beats themselves. They ended up producing five of the album's most defining songs— "Wheelz of Steel," "Elevators (Me & You),"Ova da Wudz," "E.T. (Extraterrestrial)" and "ATLiens." It was a glimpse into the direction the duo would subsequently take, when they produced almost the entirety of their third (and arguably best) album, 1998's Aquemini. By the early 2000s, Big Boi, Andre and longtime collaborator Mr. DJ would form the production team of Earthtone III, eventually handling much of the production on latter OutKast albums like Stankonia.
Both Dre and Big were looking to the future, and you can hear it weaved throughout the album, as it dips heavily into Afro-futuristic themes without ever losing its down home appeal. Throughout the 14-track album, ATLiens sounds definitively theirs. It's not just one of the best sophomore albums rap has ever produced, but it's a vivid, sharply-shaped introduction to one of the best groups of all-time.