*editor's note: the following was originally published August 7, 2020
I am so lucky that I got signed to Ruff Ryders.
I didn't really grow up with very many positive male influences in my life. Well, I did and I didn't. I had uncles who were amazing, but they were in and out of jail. My Dad wasn't really in my life. And I was a tomboy, as well. I ran with the boys a lot in my life. But when I got signed to Ruff Ryders, I became "Baby Sis." And I'd never had that before. Oh shit—I'm protected? It wasn't even so much about protection inasmuch as it was them being supportive of me and treating me like an equal. They never treated me lesser than, weaker than, or like I was "the girl." If the boys were in the studio, Eve's in the studio. We all gotta write. If there's a cipher, she's in this cipher. It was my Hip-Hop boot camp. And I needed it.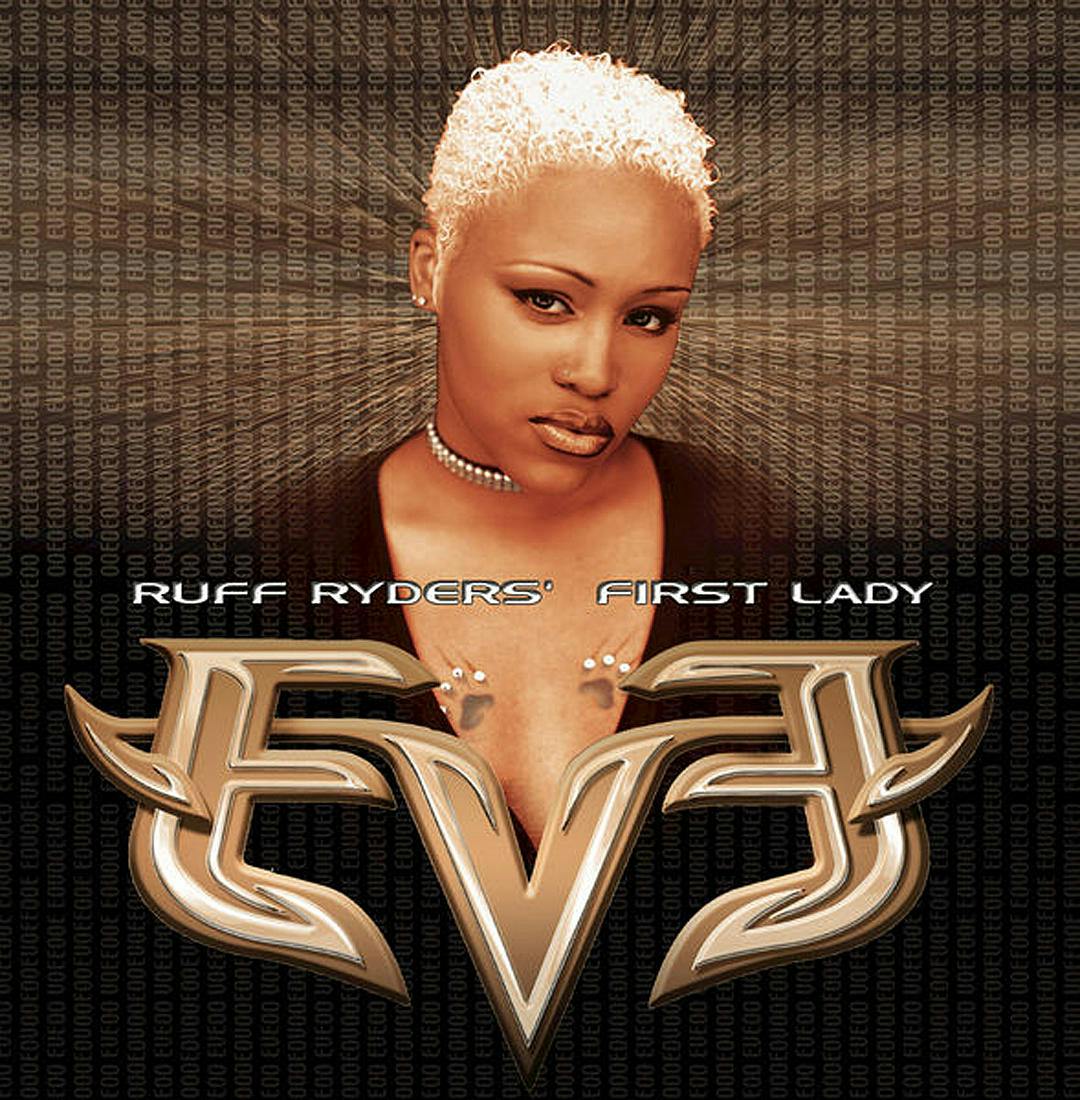 Everybody knows I was initially with Dr. Dre's label. When I got signed to Aftermath, I was 17. My managers at the time were my homies from Philly. I got signed and moved to L.A., and, I have to say — I was a nuisance. Philly girls are very feisty; I would be like "Yo—you got me out here, what's good?" So I got dropped from Aftermath, after only being on the label like seven months or something like that.
I had a going-away party when I was leaving for L.A., and then my ass gets dropped! And I gotta go back home to my Mom's house. I gotta catch the bus again. Devastating. People see you and are like "Oh, I thought you were in L.A.?" and "I thought you were signed?" It humbled me. I got dropped from Aftermath, but I didn't get dropped from Interscope, and Jimmy Iovine actually was the one who was like "Yo, we've got this other label. You might be a fit for them."  I'd already hung out with DMX when he'd come to the West Coast. So that was like my peoples already!