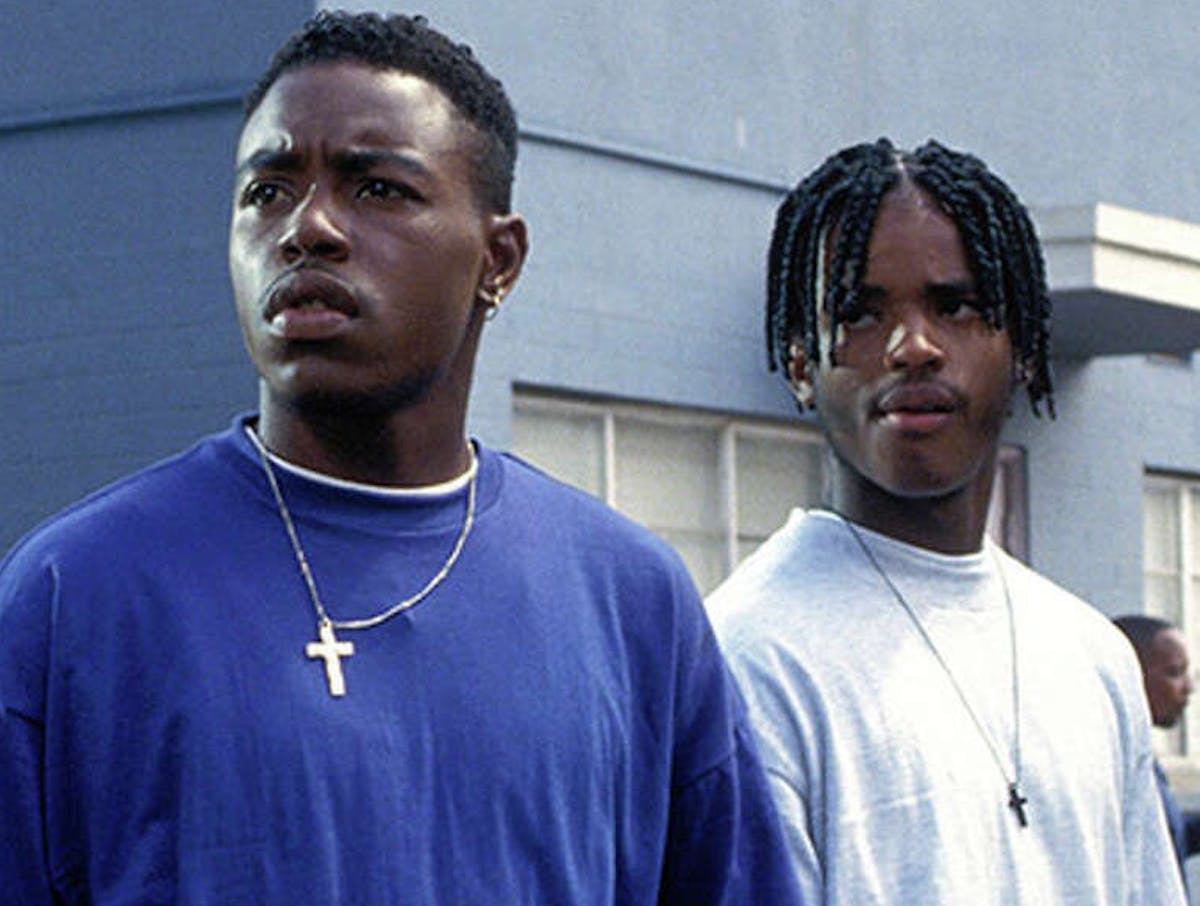 In Kaydee "Caine" Lawson, the Hughes brothers crafted a Black teenage antihero a la Henry Hill in Goodfellas. Hill is bred into a life of crime at a relative early age, nudged towards criminality by both poverty and environment. His working class family earns a meager living, so teenaged Henry becomes infatuated with the wiseguys down the street. In Menace..., little Kaydee sees drugs and violence around him regularly; he even witnesses his father murder a man in their living room during a card game. Both protagonists grow up with an almost cavalier attitude towards hustling and killing, though the strains of their lifestyles eventually push them near a breaking point. 
The Hughes Brothers were transplants to Pomona, CA from Detroit and they'd developed the movie bug early. Scorsese flicks were a major influence on the teenage Allen and Albert, as they recreated scenes from movies like Goodfellas in their mother's house. In high school they moved to the mostly-white L.A. suburb of Claremont. By their early 20s, the burgeoning filmmakers were like creative sponges, soaking up cinematic and cultural influences. 
"1993 was the last era of a lot of things, particularly in LA," Allen Hughes told DAZED in 2013. "The whole pop culture scene was really bubbling, and probably in its heyday, in '93. Racial tensions were geeked out that year, too, in Los Angeles."