As someone who grew up in Chicago, the first part of the film is a quasi love and hate story to the city itself. There's the constant rumble of the L in the background, visits to WGCI (who remembers the Birthday Line?), and the neon sign for Harold's Chicken (if you didn't order hot and mild sauce you were a sucker). Then, there's the acknowledgment that only a handful of artists like Common, Twista, and Do or Die ever got on in a city with 2.7 million people in it. And even those aforementioned artists were never in the discussion for being the biggest or hottest in the game on a national level. Chicago was the kid's table at an extravagant wedding.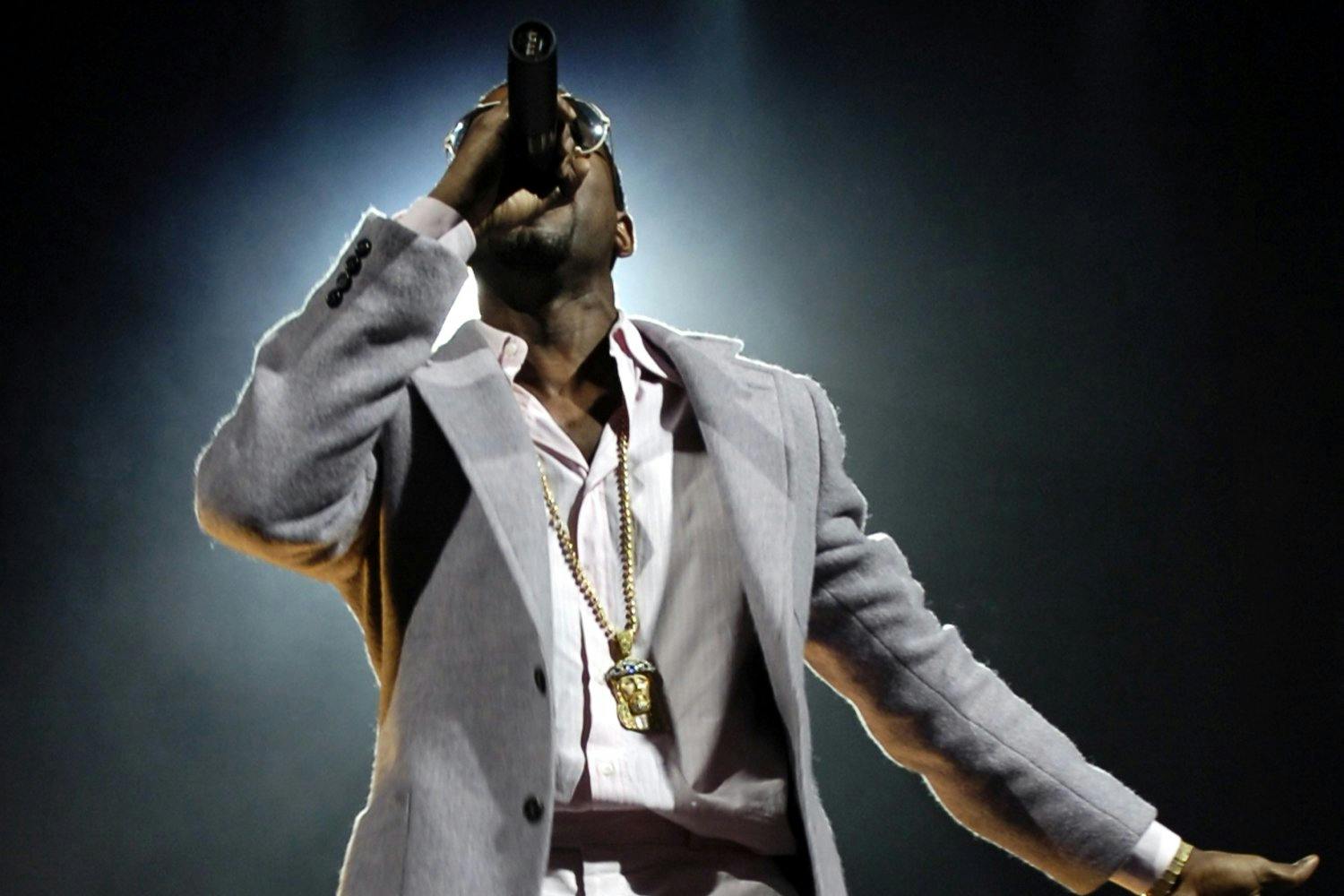 I believe that there's a reason why Steve James, the director of Hoop Dreams, chose to make his documentary in Chicago. The city anoints superstars, and then watches dreams get deferred. It started with Ben Wilson, we watched it with Ronnie Fields, and Derrick Rose became the ultimate signal that the universe wanted Chicago to remain a place where bar flies could only talk about Michael Jordan and Al Capone.
Something struck me while I watched Jeen-Yuhs. For much of Kanye West's early career (The College Dropout, Late Registration, Graduation), he was neither David or Goliath. What that story/metaphor fails to acknowledge, is that there is a long, transitional period after a major milestone occurs. In this case, getting signed to Roc-a-Fella.
When West finally eliminated the notion that a producer could be an artist, the public was unclear how to treat him. LL COOL J, Biggie, and JAY-Z's ascent all happened in a pre-social media era. They were already Goliath's. With Kanye, the internet — and now this film — gives us a cleaner look at his ascent. I believe when people bring up, "The Old Kanye," they're referring to this period between hustling beats, and becoming a one name artist on par with Prince, Elvis, and Madonna.
In Hoop Dreams, Arthur Agee and William Gates had to redefine what success looked like. Gone was, "making the NBA," and found was a "free college education." They were both able to retain their David statuses' not because they tried and failed — but because the finish line got closer and more realistic. With Kanye West, the distance went from what we thought was a sprint, to an actual marathon. As fans, we cheered so loudly at the beginning because we didn't think it had to be sustained for such a long period of time.
And then Kanye West became the biggest artist on the planet.
Kanye West's origin story is Old Testament with a six pack of Old Style. Chicago will do that to a person. Faith and booze are usually a good recipe for dreaming big. So the next time you say to yourself, "I don't fuck with Kanye," it'd be wise not to think of his career as a singular origin story. It's probably be wiser to think of him as the rock.