Naturally, it's easy to wonder if there's animosity between the surviving members of the group, but McDaniels assures, "We're the best of friends. There's nothing else to do. It's done. Me, Run and Jay were put together to do what was supposed to be done and we did it." 
While McDaniels admits he's not exactly sure what Simmons is up to these days, he does know where he'll be this spring—Madison Square Garden. 
"The show is going to be like The Last Waltz by The Band," he explains. "We're doing that movie idea. You'll see Ice-T come and do a song with us. You'll see Wu-Tang come do a song with us. Anybody can buy a ticket to the show. We're gonna do it with Netflix or to the highest bidder. It's going to be a live production. Run-D.M.C.'s doing The Last Waltz at Madison Square Garden. Who wants to pay $100 million to own it?" 
As for the documentary, which culminates with the Madison Square Garden performance, McDaniels compares it to HBO's four-part series about Dr. Dre and Jimmy Iovine, The Defiant Ones. Each episode consisted of a variety of key figures who somehow played a role in the birth of Aftermath Entertainment, Interscope Records and Beats By Dre as well as the bumps they hit along the way.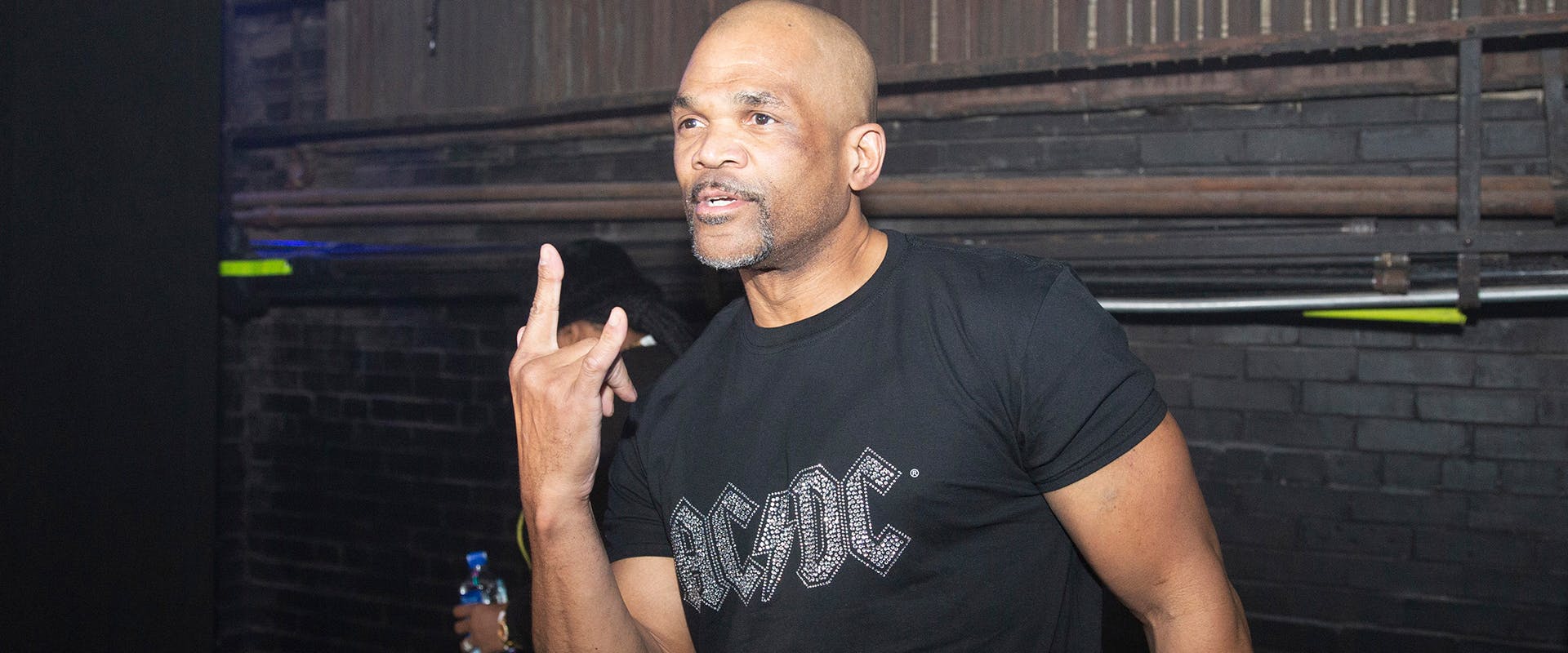 In the meantime, Hip-Hop will officially turn 50 on its designated birthday, August 11, the day of Kool Herc and sister Cindy Campbell's famous "Back To School Jam" at 1520 Sedgwick in the Bronx. McDaniels, a bonafide pillar of the culture, is looking forward to a packed schedule of celebrations but also sees the greed behind it. 
"The music industry is fronting on our culture 'cause they don't make records with Grand Wizzard Theodore, they don't make records with Grandmaster Caz, they don't make records with Kool Herc or Busy Bee," he says. "It's a big problem. They are disrespectful. The radio stations that say they 'love Hip-Hop?' No y'all don't. All of these entities are disrespecting Hip-Hop, so we gonna use this opportunity of all this attention on the Hip-Hop anniversary to do what we need to do for our culture."