I'm privileged to be able to do what the big boys do. At the end of the day though, that turned out to be the worst thing in my life. The drugs took all the money that I made.
In New York there was a station called WWRL. Every week they had a pamphlet that came out with the hits of the week called "The Big 16." Checking "The Big 16" was it. My mother used to have card games from Friday to Sunday. On Saturday when I got up, she's cooking and she's doing this and that and the other. She told me, "Go on and put some records on." Because she didn't have time. So I'd go put records on. I don't know what records I'm putting on, I'm just putting the records on. I watched people popping their fingers. Then all of a sudden a record would come on and everybody would be like, "Oh." So that was a record that my mother would say, "Boy, why do you put that on?"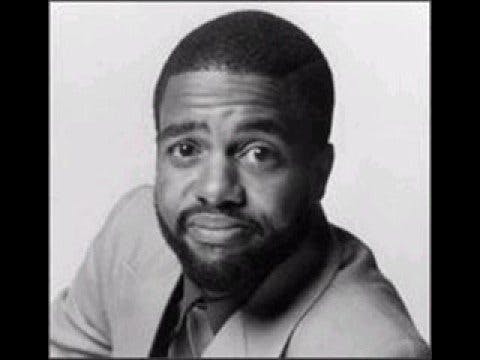 I don't know why I put it on, I just put it on. But then I started to develop taste. I kind of knew the records not to put on. I would be so happy with myself because I could keep things going — keep people on a happy side. I didn't know that that I was going to be a DJ, but it sure gave me good taste and great knowledge in music.
I was working on a mic mixer. It wasn't a mixer made for doing turntables. I had no headphones, no nothing. So I had to guess my way into putting a record on by trying to find the timing. I devised a way I could turn up the other turntable while while the record was playing and try to find that first beat — or that first notch of the record — so I could just bump it right in. You could clearly hear that record, but if you're drinking and you doing what you doing, you ain't paying that no mind.
I mostly played R&B and Soul music. Soul music was the key to my whole existence really. I knew white records, but I didn't know them like I knew Soul records.
I was traveling with the number man. We went to this bar up on Sugar Hill and he said, "Yo, go sit over there." We'd be at this spot for two hours — moving his numbers in — and doing his little coke thing.
They had a DJ named Duke in there who was only using one turntable. One day something happened at Duke's house and he had to go. He said, "Now I know you've been watching me, I know you know what to do. Go ahead, just do this until I get back."
He should have never did that. I was like, "Oh wow." So now I'm sitting here, I'm playing the records, and while I'm taking a record off to put the next record on, there's silence. There's nothing. So I began to talk.
"Hey listen, right now we going to do what we do, the fun stuff. Hope you've had something good to eat." All the while I'm changing the record.
After a while, my conversation started to get a little better. As a kid in Harlem, there was talent shows everywhere, and we used to go to talent shows. I finally got in a group called the Innovations. I used to sit on 133rd street on a stoop and rehearse. All the girls double ditching would come over there to hear us croon.