Upon the album's release on September 2nd, 1997, Ghetto D drew immediate controversy due to it's original cover. The album artwork featured a crack addict sitting on a curb, smoking a pipe. The fumes from the pipe turned into a collage of No Limit album covers. The original album was pulled and reissued with a new, less provocative cover. The video for "I Miss My Homies" became Master P's first video in heavy rotation on MTV, but it would be eclipsed by "Make Em Say Ugh" in a few months.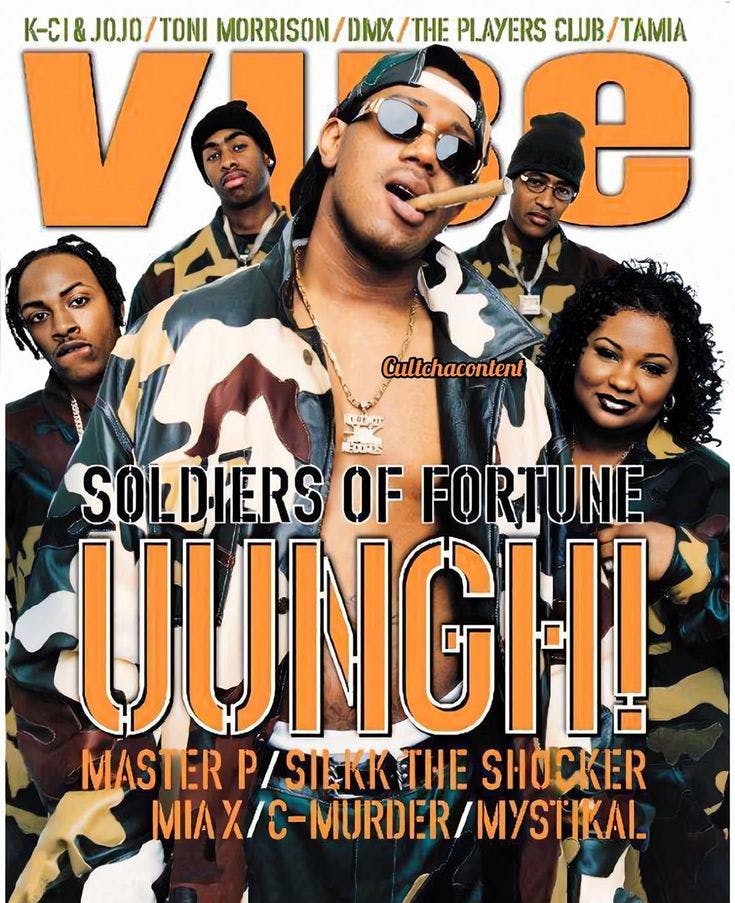 Master P's first major crossover hit, "Make Em Say Ugh" was a standout on Ghetto D; with its infectious synth horns and bouncing beat--it was an easy party starter in the fall of 1997 after the album was released. The official single wouldn't appear until January, when P rolled out the soon-to-be platinum hit with a glossy video that featured the No Limit roster on basketball court (complete with Shaquille O'Neal cameo.)
But Master P's rise to stardom was evident. Ghetto D would eventually sell 3 million copies and over the next two years, No Limit Records would flood the marketplace with releases from Silkk the Shocker, Mystikal, Fiend, C-Murder and Mia X, alongside Master P albums, movies from No Limit Films and soundtracks for those movies.
The mainstream rise of No Limit happened without the kind of East Coast pandering that had accompanied So So Def and it didn't have the kind of major label cosign that the Dungeon Family enjoyed on LaFace. And it set the stage for the emergence of another burgeoning Nawlins-based label: Bryan and Roland Williams' Cash Money Records, which would enjoy a similar breakthrough in late 1998. Also in 1998, rap superstar Snoop Dogg would defect to No Limit Records, affirming the label's stature as a major player in the music industry.
Master P proved that southern rappers could be unapologetically themselves--even if critics from NYC and L.A. couldn't understand them--and still take the charts. Master P and his No Limit acolytes weren't simply regional stars, they were on MTV and BET alongside the bigger names in the industry. Ghetto D's success is an important milestone in the rise of southern Hip-Hop; it arrived in that moment after the door was kicked down but before the South began to dominate popular rap. The former period laid the foundation for the latter to take things to full fruition, and in the middle, there was Master P. The self-made man who turned No Limit into an unlikely powerhouse after the fall of Death Row and the demise of the Notorious B.I.G. Nobody saw him coming.