Her brother Lance Owens, a policeman in East Orange, N.J., was killed in an off-duty accident when his motorcycle collided with a car while he was making a turn. Born Dana Owens, she and her brother Lance (aka "Winki") loved riding, and his death shook her to the core. "I was supposed to be with him that day on the motorcycle, but one of my friends had to move, so we were moving all day," she explained to Angie Martinez in 2019. "After my brother passed away, that ruined my world. It rocked me to my core. I've never been the same since."
Her 1991 album Nature Of A Sista hadn't been as successful as her debut All Hail the Queen, and even that album had failed to land Latifah a gold certification. Salt-N-Pepa was enjoying platinum sales, but no solo female artist in Hip-Hop had ever seen a gold-selling album. ...Sista had featured Latifah pushing into R&B and house music territory; sounds that she'd dabbled in on her first album, but now critics were saying that she'd made a watered-down, crossover-focused project. Of course, record sales and reviews were the furthest thing from her mind, as she looked to pick up the pieces after the death of her beloved Winki.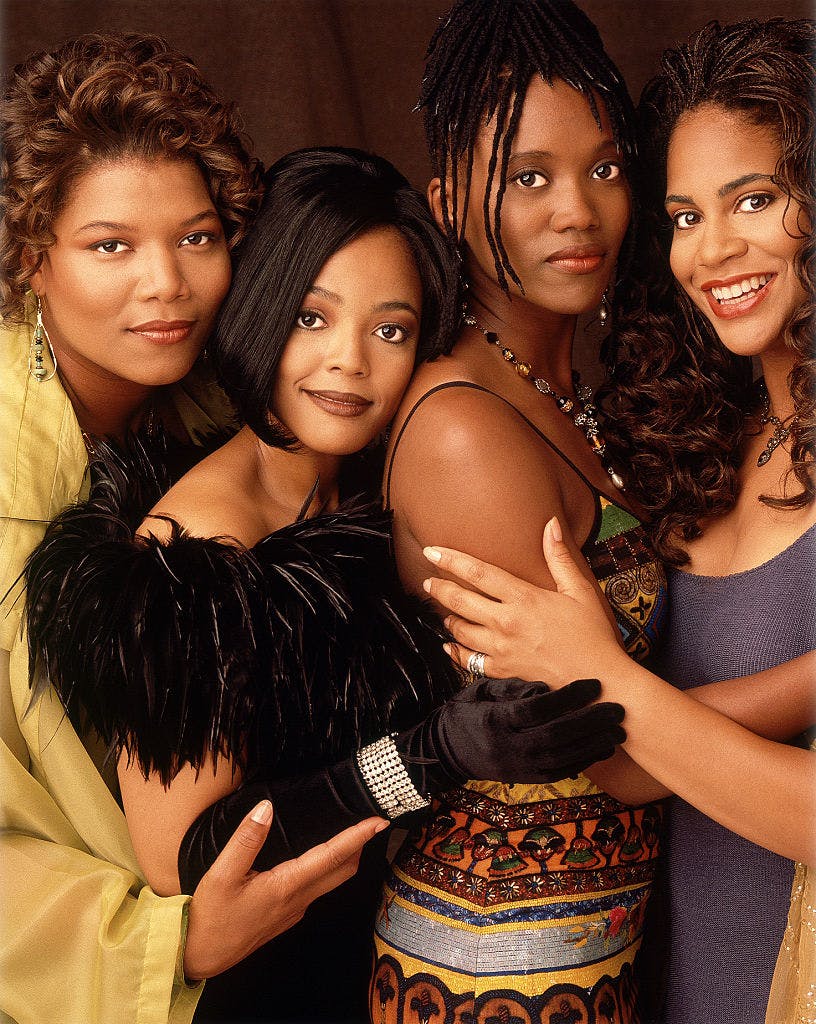 Things were pulling her in a myriad of directions. On top of grieving the loss of her brother, Latifah had been offered a new TV show. A sitcom about four friends living together in New York City, Living Single was new territory for the fledgling actress, but she'd agreed to join the cast which also included TV veterans Kim Fields (The Facts Of Life), Kim Coles (In Living Color) and Erika Alexander (The Cosby Show).
Clearly, Hollywood was calling.
But Latifah was still very focused on her day job of being one of the most prolific women in Hip-Hop. And on the music front, change was on the horizon. She'd made the move from Tommy Boy to Motown Records, giving her career a fresh start at the iconic label; and she'd also revamped Flavor Unit as a brand. Since 1991, what had begun as simply a Hip-Hop crew had evolved into a full-fledged management and entertainment company. She wasn't just making records anymore; she was now making moves.