When does John formally ask you to design the logo?
John looked up to Spike Lee so much. He used to always make really cool crew jackets with all this kind of custom embroidery and stuff like that. In some ways, it was super early streetwear.
John was just super enamored by that sort of approach, where it wasn't just, "I'm making a film. I'm making products and branding myself." Of course, John wanted to have something like that for himself. I would design John's production company. It was called NEW DEAL PRODUCTIONS and designed a custom bomber jacket for him with all kinds of phrases, and patches, and all that sort of stuff.
When it came time to actually do the film, it's generally a tradition to do a crew jacket, some kind of crew swag, right? Yeah, so we did the Boyz n the Hood jacket or the design just for the crew really. He didn't have much money, and so the design was... It had a patch on one sleeve with a fist and a peace sign kind of melded together. Then it had the name of the person, whatever. I think his own special one had his production company logo or something. Then on the back was the logo. At the time, the logo... It was an outline. The reason why it's an outline is because it was too expensive to actually embroider a fill-in. It just became this outline kind of design. I mean I prefer it that way, but it wasn't necessarily intentional or forethought in any kind of way. That was just where the design initially appeared, and it was just for the crew.
Then what ended up happening is when it became time to actually market the film or to do the titles and everything, Columbia... It was Columbia Pictures at the time. Their people hit me up, and because they had seen the crew jacket, they thought maybe this could be the appropriate logo for the film. I look back on it, and I kind of laugh to myself a little bit because I think that they feel that it was probably... Well, they didn't know how to market these kinds of films back then, right? This was really the first. I mean because Spike Lee's films aren't even what ends up becoming... John's films was among the first of what became the hood kind of thing, right? ... I don't think that they knew or felt comfortable about how to market it, and so that's why they decided to use my design. Part of me feels that they thought the design was probably from some kid who was a graffiti writer or something like that. I'm not a graffiti writer, and I don't lay claim any sort of that logo have any sort of authenticity to actual whatever was going on in the streets, right? For whatever reason, they liked it, and I'm thankful for that.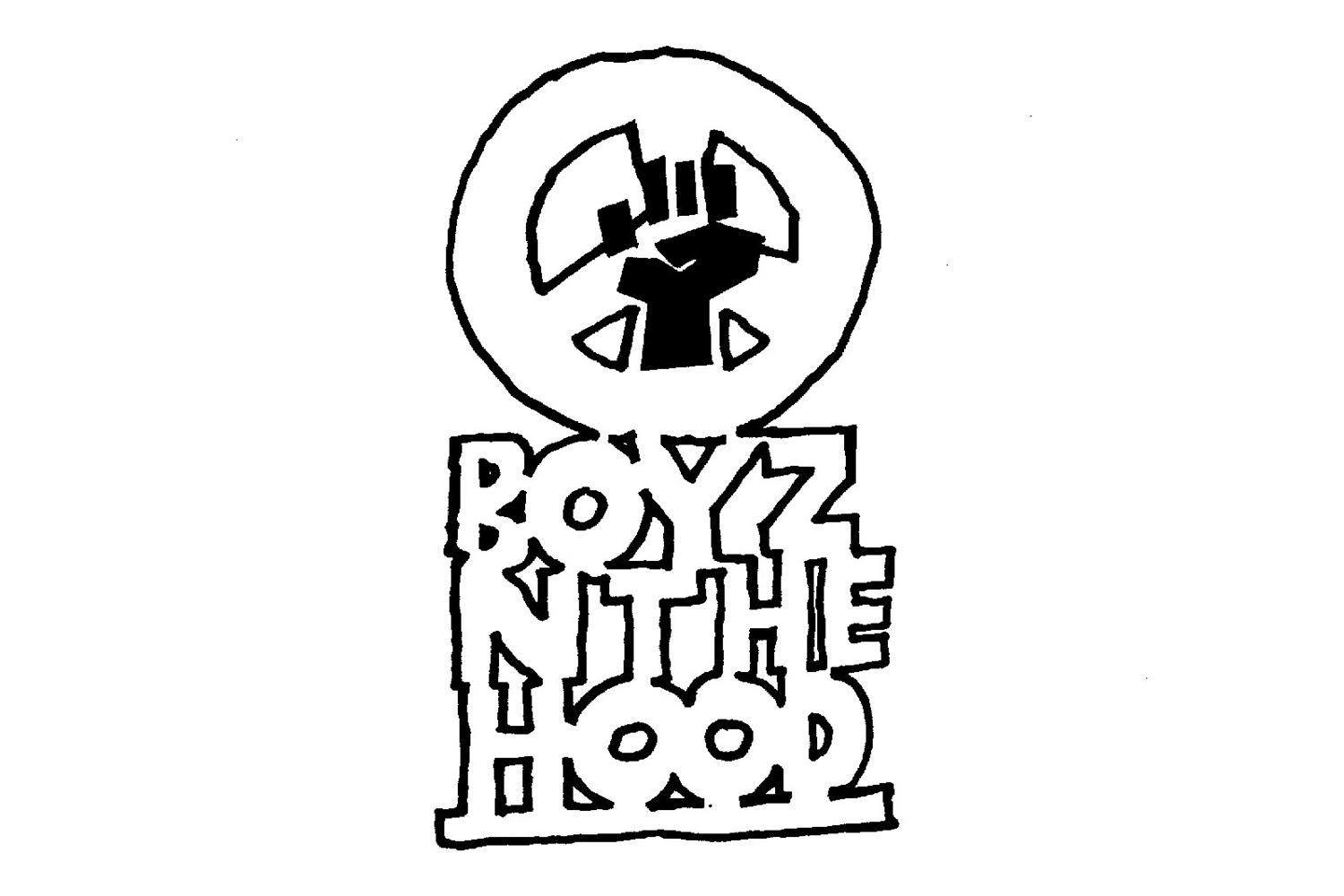 What went into it aesthetically?  You can't think of Boyz n the Hood and not think of Eazy-E, NWA, and go to that whole place. Did that serve as a point of inspiration?
It's funny. I've tried to think about why I came up with that specific design or how I knew that was it, and, unfortunately, I don't recall. There's other sketches that I have. I have other sketches from that time, but I'm not sure if these were alternates to the movie logo or these are alternates to the actual crew jackets.