Big Gipp has always been unique. Goodie Mob's most laconic member is also it's most famously flamboyant; as the man born Cameron Gipp has always had his own brand of style and swagger.  And as such, he's the catalyst for a spirit that remains an indelible part of Atlanta's creative identity. 
Even before Andre was 3000, and before unapologetic strangeness became a built-in facet of the ATL's pop culture DNA, Gipp was Gipp.  And Gipp was a mutant from Day 1. 
School For the Gifted Youngster
Born in East Point, Ga, young Gipp grew up in a military household, but in his adolescence broke out creatively after becoming friends with local DJ named Ray Murray. It was Murray who guided Gipp as a rapper, helping the young emcee to develop cadence and flow. 
"Me and Ray was in a group together," Gipp explains to ROCK THE BELLS. "As a kid, in 87, 88 and 89, I was already doing shows." Young Gipp was honing his skills while performing with Ray, and soaking up all he could from the aspiring musician. Gipp had a unique style that was born of just wanting to stand out on the street, and Ray encouraged him to carve his own lane -- while also giving Gipp a master class on musicality. It was Ray who would soon form a production trio with like-minded creatives Rico Wade and Sleepy Brown.
"I've just always been right beside Organized Noize."
Gipp's close affiliation with the crew of producers would be obviously fruitful; it shaped who he became as an artist. "I was there when Organized Noize was conceived," Gipp recalls. "Yoda -- Ray Murray -- he's the one who taught me how to rap. For me, personally, that's my Dr. Dre." 
Even as a frequent collaborator with Ray and other artists who would eventually form the Dungeon Family, Gipp had a strong sense of individual style.
"I was one of the first from my crew, I been out here the longest."
His days with Ray (and a brief tenure in a rap group with future Goodie Mob mate Khujo) put Gipp at the forefront of the ATL Hip-Hop scene when the Dungeon Family still hadn't quite become the Dungeon Family. As the crew came into form, however,  Gipp had become known for being "wild with his outfits" and driving a flashy Cadillac. It rubbed off on his younger compadres. 
"I was a lot more advanced than OutKast at the time, when we met them," Gipp shares. "That's what made OutKast so good because they had us, who'd already been out here and performed for LaFace Records, tried to get a deal with Laface Records and dint' get one. That's why they had so much flair,  they had so much around them that they could see." 
Developing Uncanny Abilities
Gipp would work with Parental Advisory before making his first official appearance on OutKast's single "Git Up, Git Out" alongside soon-to-be Goodie Mob bandmate Cee-Lo.  He stood out even amongst the Dungeon Family crew for his distinct drawl, gold grill and blown-out fro; and he was deliberate in showing the world who he was and a side of southern Black culture that had gone underexposed.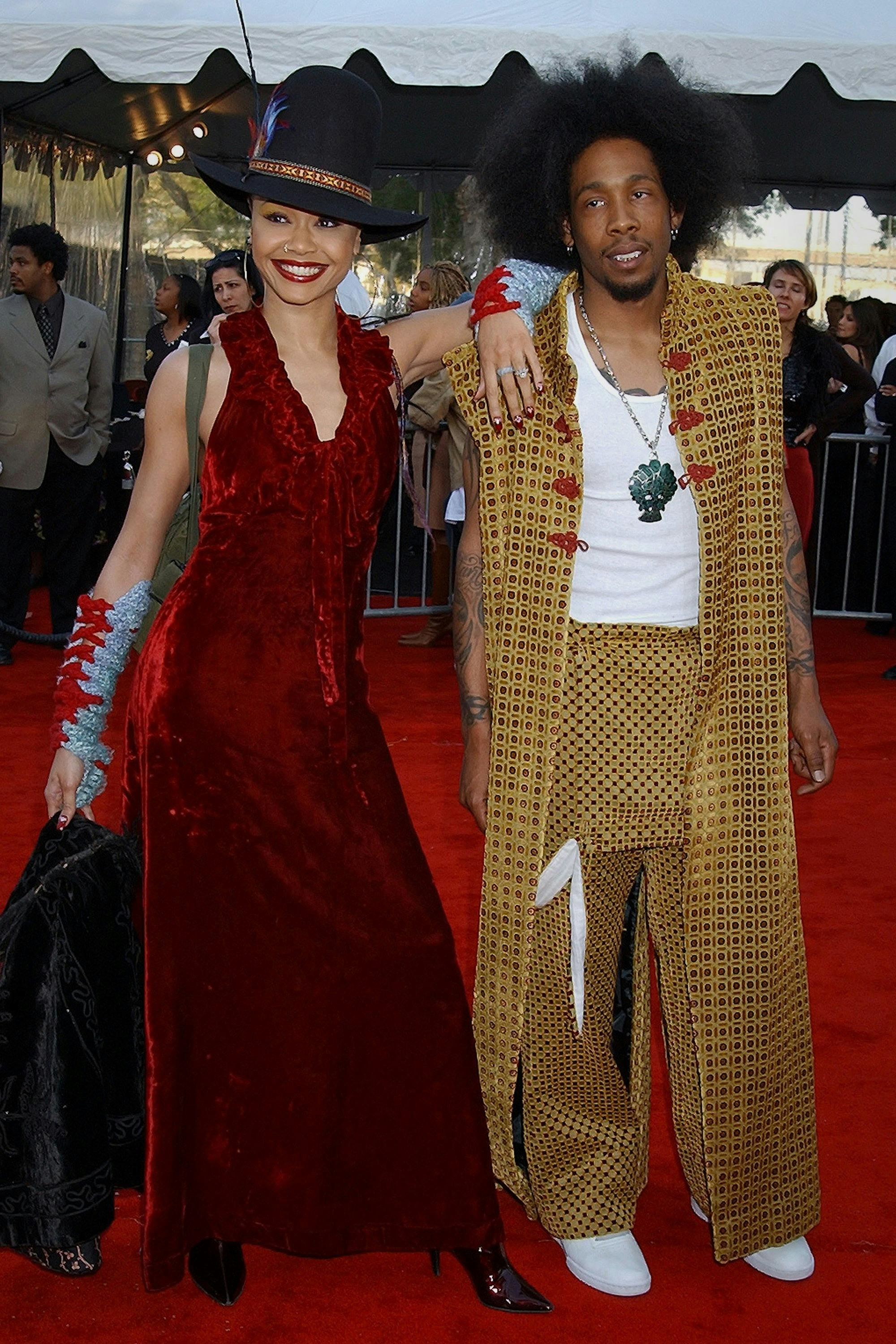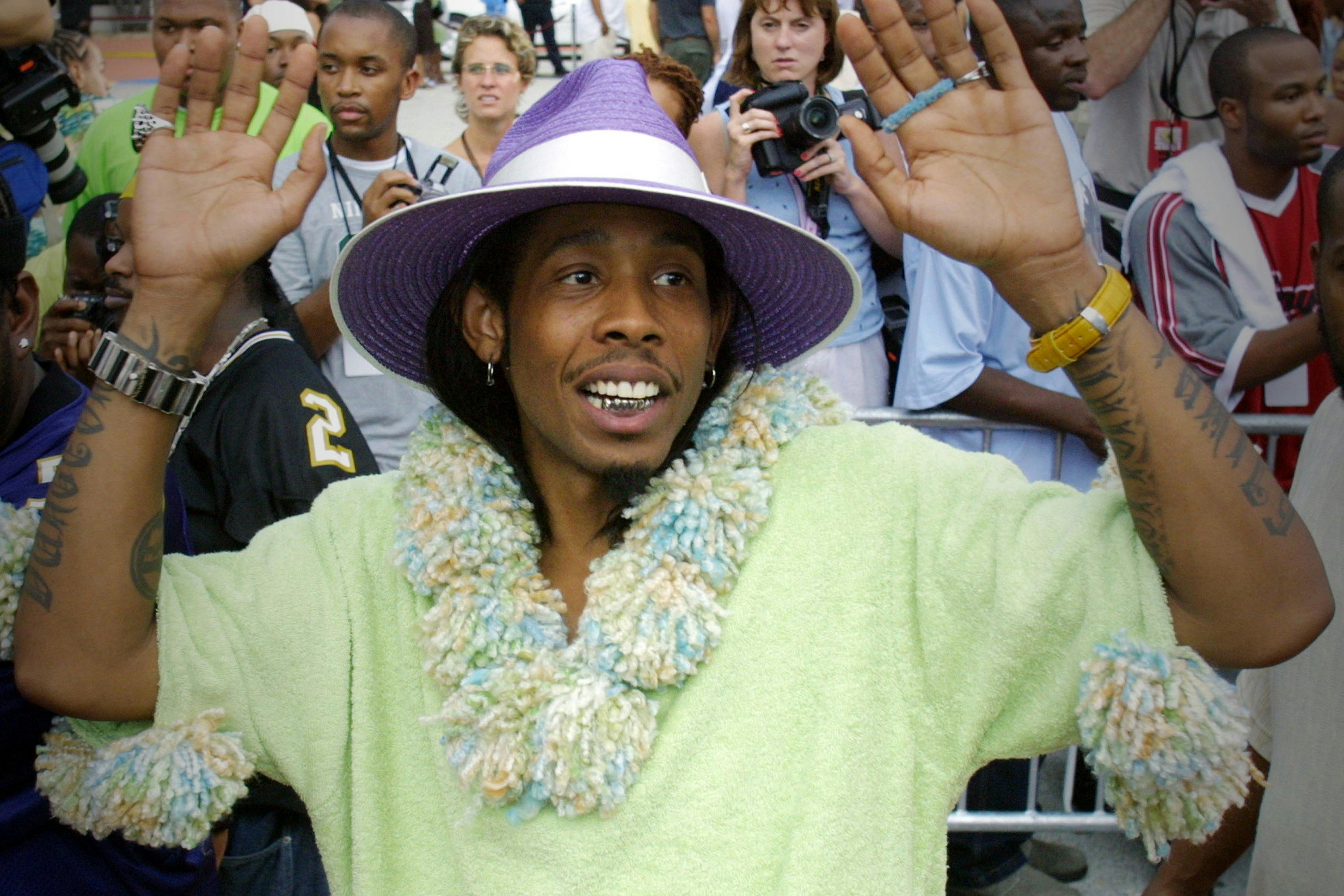 Photo by Gregg DeGuire/WireImage/Photo by Joe Raedle/Getty Images
"I knew Gipp," Khujo recalls. "Me and Gipp were in a group...and we'd patterned our style off of Public Enemy, at the time."
 Gipp's own brand of fashion-forward style would become a hallmark. In a crew that had no shortage of unique personalities, Gipp managed still be a "mutant" even amongst the most eclectic collective in the rap game. And it was just Gipp being Gipp. 
"I was doing all that before we put out records," Gipp says of his style. "I was taking what came naturally to me in the streets and bringing it to the music game. Because I wanted them to see what a cool southern man looks like. We do colors, man! We were raised by King and King philosophies. To see all of that in one was new to the industry, at the time."  
And all eyes were beginning to turn to Atlanta. The music scene was suddenly thriving, with the Dungeon Family and acts like Toni Braxton, Xscape, Arrested Development, TLC and Kris Kross. By the mid-1990s, LaFace Records was booming, thanks to the success of hitmakers like Organized Noize, Jermaine Dupri, and another ATL-based superproducer. 
"Dallas Austin was running the town," Gipp recalls, remembering how it motivated him to step his game up. "So it was about being very exceptional as producers, artists and musicians. It was at a certain bar then. With Dallas being the only one in town doing acts like Michael Jackson and Madonna and stuff like that, it was like 'I might can't do [that] but I can do this.'"
Generation X
Contemporary Atlanta features some of the most influential artists in music. And there's a spirit of "anything goes" that can be traced back to Big Gipp. Being the torchbearer for a mutants everywhere shaped a whole generation of eclectic artists who would come out of the ATL in the 2000s and 2010s.
"Erybody in Atlanta, bruh – it couldn't be y'all if Gipp didn't go out here — me and [Andre] 3000 —didn't go out here and get laughed at first about our outfits and how we was gonna do it," Gipp says. "it wouldn't be so easy [for you.] See how the whole game is about fashion now?"
That maverick spirit that Big Gipp came to epitomize was driven by something more DIY than designer names; and he feels contemporary trendsetting isn't the same as what he was doing in the 1990s.
"We was making our lil' clothes," Gipp notes with a chuckle. "Y'all wearing other people's clothes!"
That spirit of trendsetting informs everything that pop culture embraces about Atlanta today; from the norm-bending fashion choices of a rapper like Young Thug to Donald Glover's acclaimed and often surreal FX hit Atlanta, the city's outside-the-box ethos permeates almost every facet of how it presents in pop culture. That ethos has been a constant since the mid-1990s rise of the Dungeon Family. Atlanta is the place for hot music, style and popular art, and Gipp wants everyone to just remember why things are that way today. 
"Everybody who came up after us, just know—that's why you sold so many records," Gipp says. "That's why Ludacris sold so many records and T.I. sold so many records and Jeezy sold so many records."
"Because we'd already goddamn fought the war! It was nobody to even battle them from other places. Atlanta just crushed it after us."
Crushed it and rebuilt it in its own image. When you see the style of Atlanta superstars like Young Thug and Migos, or 21 Savage and Future or Lil Uzi Vert -- that bold spirit was forged in Gipp. A mutant is a coolass thing to be because he made it that way. 
"Uzi, Future, I love all of 'em," he shares. "Because at the end of the day, when I look at Atlanta, I see the Dungeon Family. Young Thug, I just be like 'shit, we did our job.'"