Big Daddy Kane had released his fourth album, Prince Of Darkness, in the fall of 1991, about a year before Madonna's Sex book hit shelves. ...Darkness was carried by R&B-drenched singles like "Groove With It" and "The Lover In You," tracks that sound primed for R&B radio: the former a slice of high energy new jack swing with vocalist Laree Williams on the hook; and the latter a flip of Prince's "Pop Life" that also features Williams delivering the R&B chorus. Such tracks were starting to earn Kane criticism from the harder-than-thou set who believed the BK legend was getting too smooth for his own good.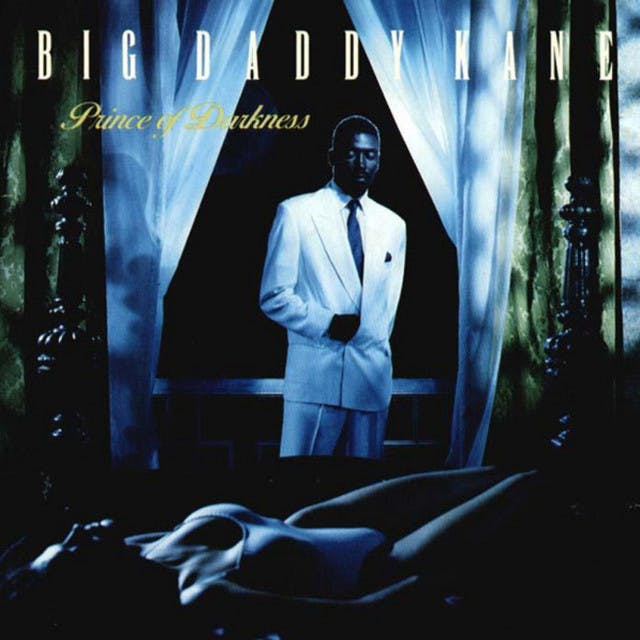 And a few months prior to ...Darkness, Kane had infamously posed in the pages of Playgirl. Kane's lothario image was starting to become a double-edged sword.
"It would almost be funny if he didn't take himself so seriously," Reginald Dennis wrote in The SOURCE back in 1992. "He already had a reputation with the ladies as being a sex symbol, but he didn't have to cross the bridge into being a Luther Vandross where he's turning his back on the street."
Today, Kane's appearance in Madonna's Sex book, (and his early 1990s image as a whole), looks bold and groundbreaking. But at the time, many of his fans didn't know what to make of it all. But he never indicated that it bothered him much. Big Daddy Kane has always known who he is, reflecting back then that "I like breaking ground and exploring new things."
"It was cool," Kane recalled to ROCK THE BELLS. "I think that it was something, early, that Hip-Hop wasn't ready for."
A lot of people outside of Hip-Hop weren't ready, either. Released on Oct. 21, 1992, the Sex book hit shelves alongside the release of Madonna's fifth studio album Erotica, a concept project about sex and seduction that spawned hits like the title track, "Fever" and "Deeper and Deeper." But the reviews for Sex were mixed; the book was eviscerated by The New York Times. Caryn James wrote: