On the previous episode of Atlanta, we were left wondering what's up with Van, and our curiosity will have to wait because once again, the series has broken away from its four stars (Earn, Al, Darius, and Van) in favor of another one-off story. 
While the season opener "Three Slaps," employed the same tactic, and didn't feature any of the show's stars (save for Earn in the final seconds), it was smartly dark and sometimes funny, a memorable, award-worthy entry to the series.  "The Big Payback," written by Francesca Sloane, while aiming for ambitious, felt a little too obvious and forced.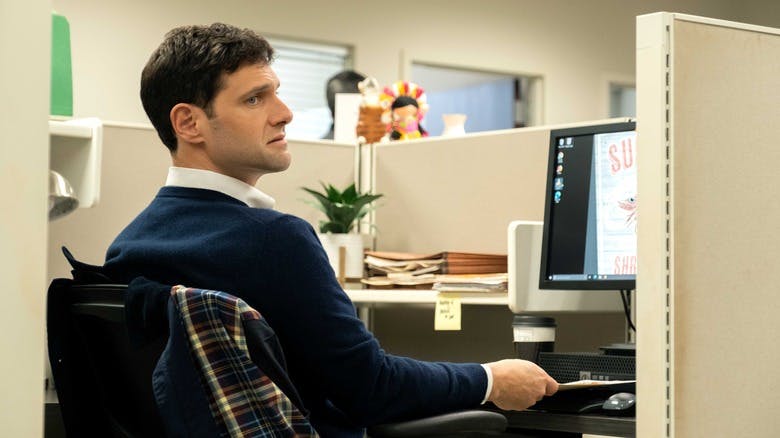 The episode opens with us back in Atlanta at the popular coffee shop, Dancing Goats. We see a white man, who we later find out is named Marshall Johnson (Justin Bartha), waiting in line for his turn to order while he listens to NPR's "RadioLab."  He's an average white guy – he works at a boring job that he tolerates, is estranged from his wife, is currently sharing duties parenting his daughter, Kate, and gets to skip the line at the coffee house just for being a white man. He also gets to accidentally steal cookies because, you know, white men don't steal and if they do, it's never on purpose! Early throughout the episode we see Marshall being followed by a mysterious blue Ford, adding an air of creepiness to the story. On the radio, we learn that a Black family has just won a lawsuit agaisnt the owner of Tesla, whose family owned slaves, and that the owner must now pay the family millions of dollars. This obviously is lightly related to the real-life story of Elon Musk, whose family was linked to South African apartheid.