Earn says that was strange. Al looks serious when he says that a box-top Chevy was his dream car in high school and that he used to date a girl in high school named Rose who his boy slept with. Earn wonders how Wiley knew about any of that, and Al says he rapped about it in some of his early work but he never released it, it was just on his phone. They head back inside, after deciding to play good cop, bad cop (guess who took which role). They sit down with Wiley and Earn begins trying to coax him into giving the phone back, suggesting maybe he took it by accident. Wiley, however, points out that Earn doesn't talk in the same southern accent as Al, and wonders if he was told as a child that he talks white, and that it must've made him feel separate. "I think it's interesting when people aren't allowed in the group… the universal group," Wiley says. "People just want to be seen. It doesn't matter what for," before asking for a cigarette. Earn is clearly thrown off, especially when Wiley starts coughing because he doesn't even smoke, which sets Al off. He jumps up to punch Wiley but is stopped by Darius as Wiley says he wants his one phone call, like he's in jail. Earn tells him as much but then Wiley tells them he doesn't have a phone and could they call a number for him? The 4-0-4 number he lists turns out to be Al's, and Al snaps, shaking Wiley until he farts in nervousness. "You're interrogating a 19 year old!" Wiley's uncle who everyone forgot was even there, insists. Wiley corrects him, he's actually 32.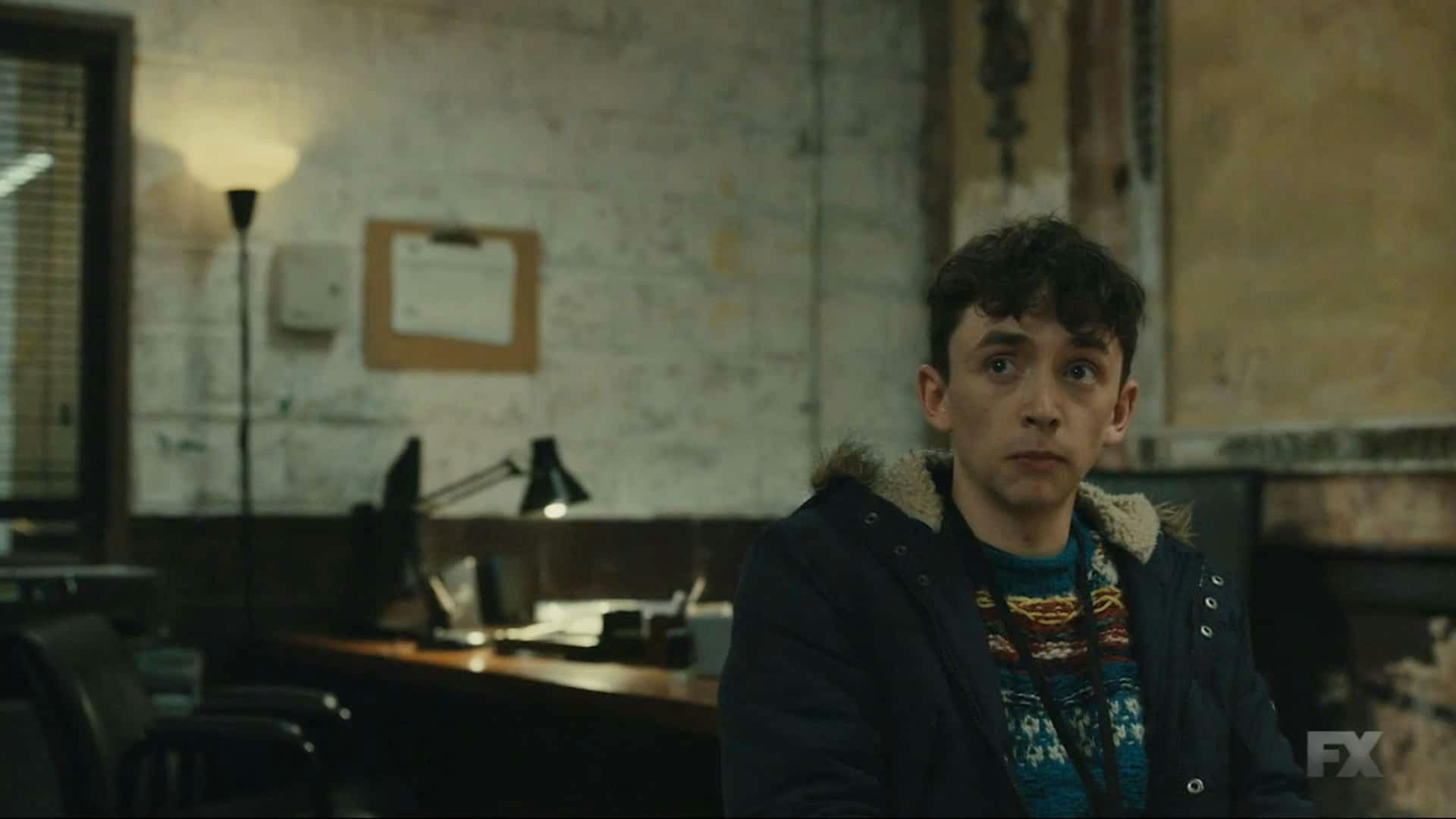 The group heads out of the office to strategize once more, and find out from the venue owner that he hasn't even seen Wiley in over 15 years. Earn suggests they just try to get Wiley to confess and try to record it. Back inside, they kick the uncle out, and sit down with Wiley, who somehow knows everything they've been planning – from their whole "good cop, bad cop" schtick to their decision to record him. Al tells Earn he wants to talk to Wiley alone. He confesses that he's so anxious about the phone because it had a melody he'd recorded on it. It was a breakthrough because he hadn't been able to write anything in seven months. "It's like I don't know what's bad or good any more," he explains, adding that he kinda feels trapped in his new rapper gig but it's too late for him to do anything else. He says that tonight he finally heard "him," his voice, and he was singing a melody, and he started singing with him. "If I don't get it back now, I'm afraid I'm gonna lose it forever." Al (Brian Tyree Henry is doing some incredible acting here) asks Wiley again if he took his phone, and Wiley responds by asking if he knows they share a birthday, April 28. 
At that moment, in walks Wiley's uncle with a guitar. Wiley says a girl named Rosie broke his heart in eighth grade and then his mom moved him to Budapest in eighth grade and he was really lonely until he heard Paper Boi's Postal mixtape. "I didn't sympathize. I didn't empathize. I felt the same." He then starts playing the guitar as he sings a haunting, moving melody as Paper Boi stares at him, silently his face careful blank. The scene is so creepily moving, it's hard to know what's exactly happening. Is Wiley a ghost? Is he a ghost-like projection of Paper Boi's consciousness? Is he singing the melody Paper Boi recorded earlier on his phone? Wiley finishes and thanks Paper Boi for seeing him, telling him he hopes he finds his phone. 
Dejected, the guys get ready to board the bus just as Earn gets a thumbs up text from Van. He sighs and climbs aboard as Socks Not Sox hovering just outside. He pulls Al's phone from his pocket, flipping it over in his hands, before merrily heading to the dumpster and trashing it. He boards the bus, with everyone none the wiser as The Temprees' "Dedicated to the One I Love" plays leaving us all with a lot of pressing questions: What is a cancer attack? How did Wiley know Al's number when he never had the phone? How did Wiley know all of that private information about Al? Why hadn't his uncle seen him in 15 years? And also, once again: what the heck is up with Van?