The song remains one of De La Soul's best singles and the video was another one that found itself in steady rotation across MTV and BET. Proof that De La always had a gift for commercial fare, despite their sometimes ill-placed reputation as "backpack" rap in some quarters.
But on a song like "Declaration," the trio once again reminds you that they are just as at home on no-frills Hip-Hop. The brilliant, thoughtful lyricism sounds so effortless here--arguably the ...Mosaic Thump song that sounds the most like their Stakes Is High era. Two-thirds of the Beastie Boys show up on "Squat!" Mike D and Ad-Rock bring their infectious energy on this record; as both acts seem to revel in their stature as two of Hip-Hop's longest running and most unapologetically "left field" acts. 
Songs like "Words From The Chief Rocker" and "Copa (Cabanga)" find De La stretching out musically, incorporating a broad spectrum from classic early rap to Latin flavors into the mix. Producer Supa Dave West is the group's sounding board and secret weapon throughout ...Mosaic Thump. Prince Paul will always get top-billing as De La Soul's most legendary collaborator, but West plays a major role in the group's longevity and success. And "Foolin'" might be the most "vibey" song here; the groove seeps through the spaces on another one of those songs that feels like it could only come from De La's unique brand of understated perfection.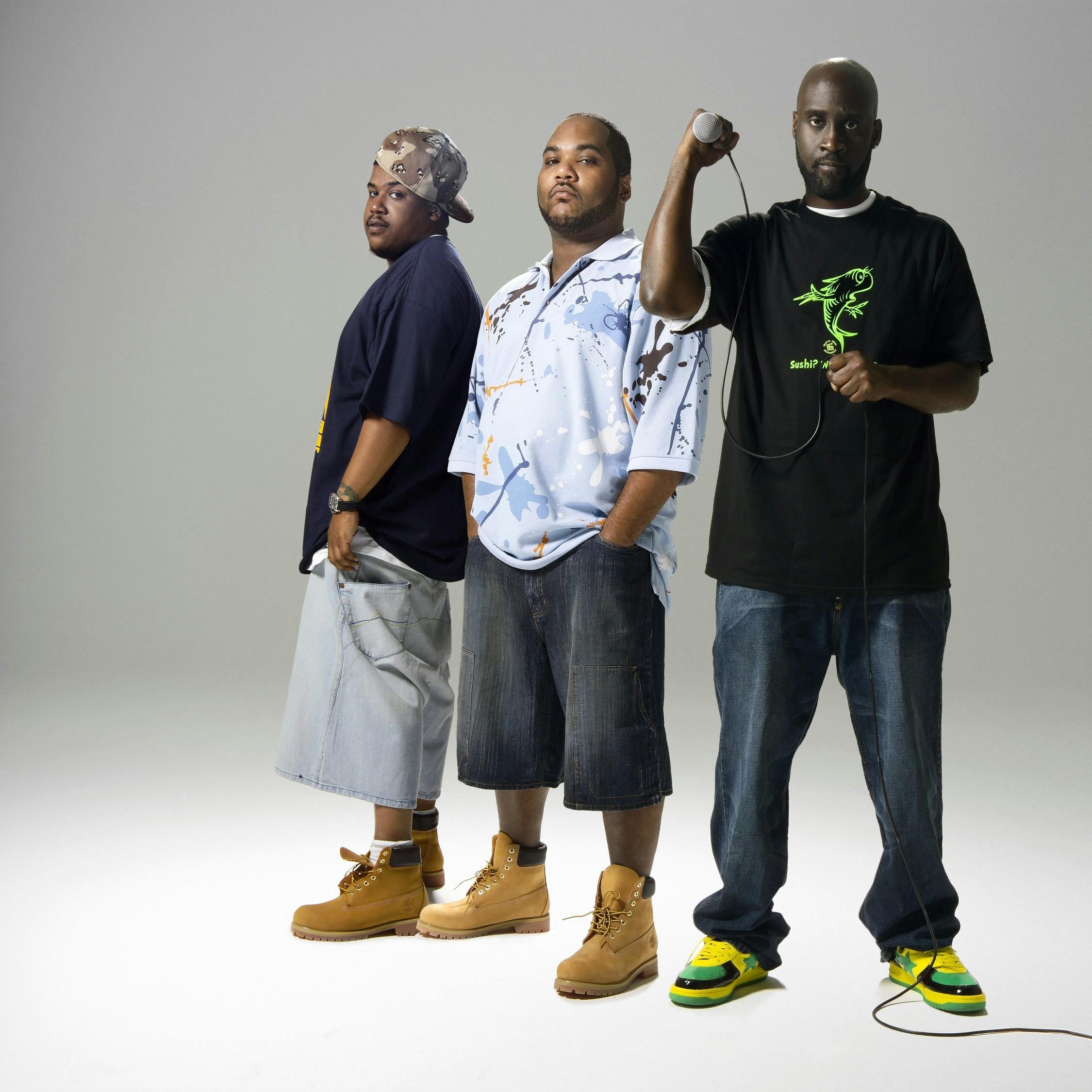 Throughout the album the group's sense of humor and gift for storytelling are both evident. Those qualities have always made De La who they are. Songs like "The Art of Getting Jumped" is brilliant, honest and hilarious storytelling. And "U Don't Wanna B.D.S." closes things with a feature from NYC rap legend Freddie Foxxx, one of rap's all-time great shit-talkers. 
It was threatening to become something of a pattern for De La Soul post-1992 to release albums widely acclaimed by critics but barely moving the needle commercially. But on Art Official Intelligence: Mosaic Thump De La Soul had managed to prove they'd remained a vital, viable group for over a decade at this point, and mainstream audiences were paying attention. Singles "Oooh." and "All Good?" were major hits on the Rap charts, bigger than anything De La had seen since the early 1990s. And the group landed a Grammy nomination for Best Rap Performance By A Duo or Group.
Perhaps even more significant than any expected renewal of the group's commercial viability was the creative spark of the times. De La Soul's fifth album was part of a wave of brilliant releases that also includes Common's Like Water For Chocolate and Slum Village's Fantastic, Vol. 2--albums that set off the early 2000s for fans of Hip-Hop's more left-leaning sensibilities. The creative highs of the album showed that the group had no intention, and no reason, to slow down. The world just needed to catch the fuck up.
But the album didn't restore Tommy Boy Music's faith in De La Soul. ...Mosaic Thump ultimately failed to reach gold status, and the label slowed promotion on the album and seemed to also lose faith in it's follow-up, 2001s AOI: Bionix. The third installment of the planned trilogy never materialized and De La Soul's relationship with Tommy Boy ended.