The skeletal "No More Pain" is both an example of Pac at his most lyrical and his most malevolent. While it doesn't sound like he's posturing, it's not even evil, it's just very raw. Production is credited to DeVante Swing, but Timbaland (Swing's protege at the time) fans have indicated that he was actually the one responsible for those distinctive drums.
"That style came from me," Tim said in a 1998 interview. "That's my style. He put that style on Tupac's double CD too." In 2011, Timbaland tweeted, "'No more pain' all eyez on me - 2pac when the world got a taste of my vicious drum patterns back then."
Another superproducer from outside of the Death Row fold, DJ Quik's work on "Heartz Of Men" is also a highlight of the album. "When I first did that track, I bought a little house in San Bernadino County," Quik told Complex in 2012. "Just to get away from L.A., the spot was too hot. I moved away so I could write because my spot was getting blown up in L.A., Compton."
"I shook out there, built a little studio. Started making beats in there. That was one of the beats that would have been on [the 1995 Quik album] Safe + Sound, but Safe + Sound was already pretty much done, so it was kind of [a] hangover beat, just sitting there. I offered it to 2nd II None, because I knew it was hot."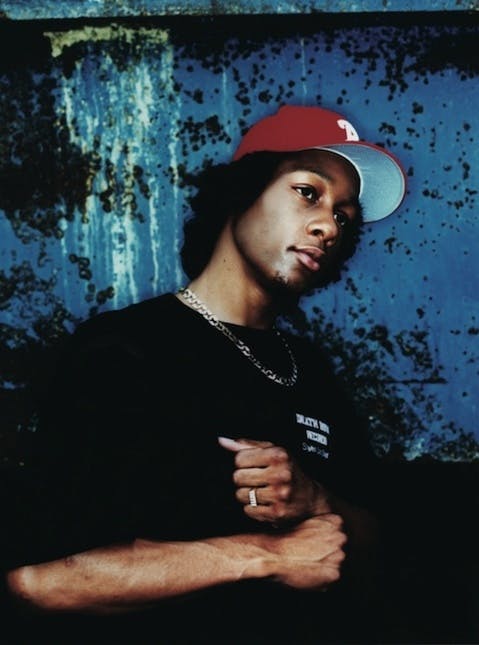 Songs like "Life Goes On" and the Rappin-4-Tay-assisted "Only God Can Judge Me" would become standards amongst Pac fans; featuring his mournful and spiteful sides, respectively, in equal measure.  "Only God..." in particular, is one of Pac's quintessential anthems, a statement of defiance in the face of the ever-intensifying criticisms that had swirled around him since the beginning of his career. Produced by Doug Rasheed and Harold "Scrap" Freddie, it's also an indicator of Pac's willingness to work with producers outside the normal fold. That approach foreshadows his approach on Don Killuminati: The 7-Day Theory, released just months after All Eyez...
"Tradin' War Stories" features C-Bo, CPO, Outlawz, The Storm, as Pac leans into his Bay-ness. The Death Row association would lead to a lot of people casually associate him with L.A., but it should never be forgotten that Shakur was from Marin County. When he moved to the West Coast as a kid, he moved to Marin County. He always felt like he claimed The Bay, and vice versa.