At the height of his popularity, Ranks became an ambassador for dancehall. He'd landed dancehall's first gold record and consecutive Grammy Awards for Best Reggae Album. He wound up connecting with American artists who were amongst his biggest fans, like Snoop Dogg and Dr. Dre.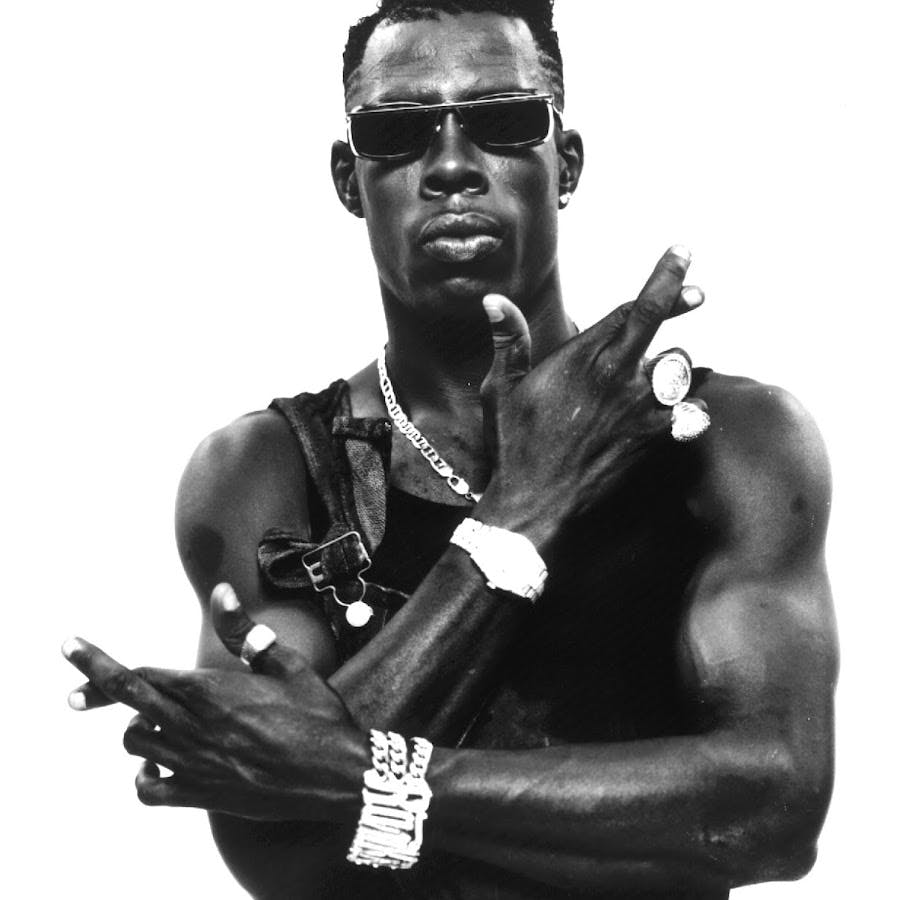 "When we were in London they invite us backstage," he told an interviewer in 1994. "Me love Snoop, caw Snoop Doggy Dogg him real. Dem some real nigs. They had just did a wonderful show. It was a memory moment."
KRS-One affiliate Mad Lion also saw his highest American visibility during this period of dancehall-Hip-Hop collaboration. He would take home Reggae Artist of the Year at the first annual Source Awards in 1994, a moment that further emphasized the significance of reggae and dancehall on Hip-Hop in the mid-1990s.  
In 1994, Patra and Yo-Yo teamed up for the hit single "Romantic Call," which also featured a notable cameo from 2Pac in the music video. With her sultry image and string of hit videos, Patra became the Queen of Dancehall, a major force for American audiences who became a major influence on Black music throughout the 1990s and later. In 2012, she talked about setting a standard for sexy, assertive Jamaican womanhood. 
"A woman shouldn't have to do anything extra because we are naturally extra," she told Couch Sessions. "There is no way that the men can compete with our sexuality. They'll need the whole thing (LOL). If a woman isn't involved, then it is not going to work. I've never felt I had to do "more". I've received so much respect from the guys in the industry because I stood my ground. When I go in there, I'm not trying to look for lovers or anything. I go in there to make music and respect people. My job is to make women feel good and proud of themselves and present themselves in a nice way.  Not too vulgar or anything like that but be confident. There is something on the album for everyone, but I won't deter from being sensual. It is who I am as a Jamaican woman."