international
Mighty is the Pen: Haviah Mighty's Rise to Hip-Hop Fame
By Jason Cuthbert
That is exactly what happened in February of 2020, when Sway and his co-hosts, Heather B and Tracy G, welcomed Canada's Haviah Mighty into Sway's Universe, one month before the COVID-19 pandemic would put much of planet Earth into lockdown. Leaving a lasting impression on the mic during Sway's "5 Fingers of Death" freestyle segment, Haviah joined a pantheon of previous MCs such as Common, Chance the Rapper, Joey Bada$$, Meek Mill and Logic. With Sway's audience listening in — and OG Ice-T making his way into the building off-camera as Haviah confidently dominated the mic — Sway Calloway proudly proclaimed: "You cannot get time back. You come on a platform like this, you cannot waste time. Haviah Mighty came ready."
Born in Toronto, the capital city of the province of Ontario, Haviah Mighty spent much of her creative life in Brampton (also known as "Flower City," just like the title of her fifth project from 2017) – a city in the Greater Toronto Area that has given the world global rap star Tory Lanez, music video legend Director X, singer-songwriter Alessia Cara, influential MC and producer Raz Fresco, and RCA Records' rapper and singer TOBi. Brampton's own Haviah Mighty is now one of the latest artists to be firmly planted on this list. 
With Toronto being one of the most multicultural cities in the world, Haviah grew up vegan in a family dynamic that truly reflects the expansive diversity of the area.
"So much of my music is like who I am and who my family is to me," she says. "I grew up in a Caribbean household, even though I grew up here in Canada. My dad is Jamaican. My mom is Bajan, born in the UK. So, just kind of those teachings. I grew up very fond of the Motherland and of Africa and knowing where our ancestry probably come from. Not necessarily knowing those specific lineages or what tribe, but you know, just understanding an element of where we come from. I feel culturally, I have always been reminded of my self-worth as a black woman. It is a big part of what I talk about because of how important the reminders have been for me. I really think those reminders have been big part of why I am a successful artist to be honest," she states.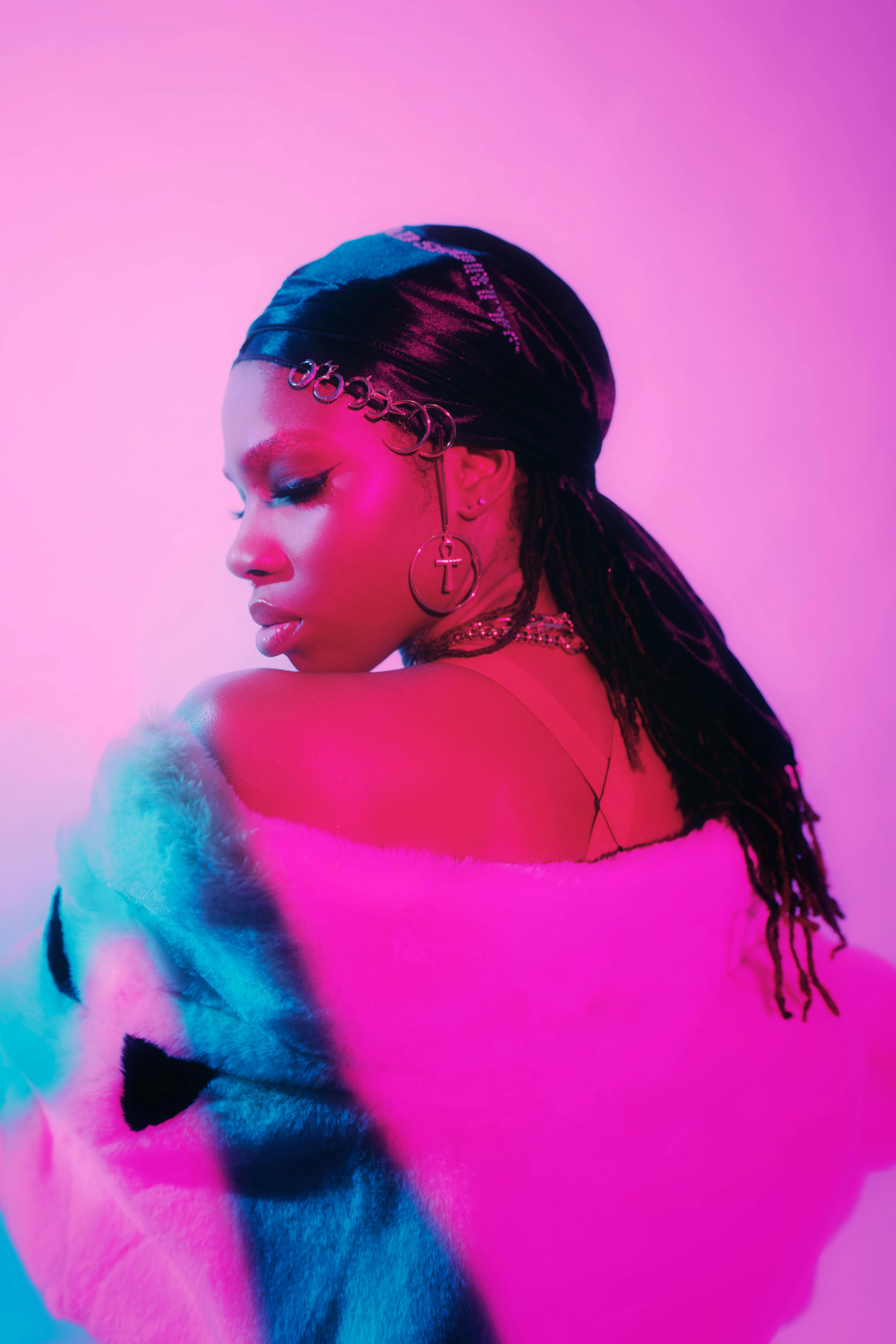 Even though Haviah's West Indian parents were not musicians themselves, they were committed to instilling a love of the arts in their children by getting them piano and singing lessons, while also providing them with a domestic soundtrack filled with soul music and especially roots reggae from champions of the sound such as Bob Marley, Buju Banton, Queen Ifrica, and Capelton.
When Haviah Mighty released her cinematic music video for her single "Obeah" on February 12th 2021, it connected directly to her family unit and their Caribbean culture in a real way. Co-produced by Haviah Mighty and her brother Mighty Prynce, "Obeah" features the philosophical Rasta teachings of the king of the Mighty family – Haviah's own father – who appears on the song's intro and bridge, and even makes a cameo in Haviah's music video.
"Obeah" gets its song title from West Indian spiritual practice of the same name that acknowledges the presence and power of the supernatural world by making use of spells – of both good or evil intention – and healing practices using elements in the natural world. In the hands of Haviah's song-writing process, "Obeah" becomes a warning to watch out for bad-minded friends that wish for your downfall.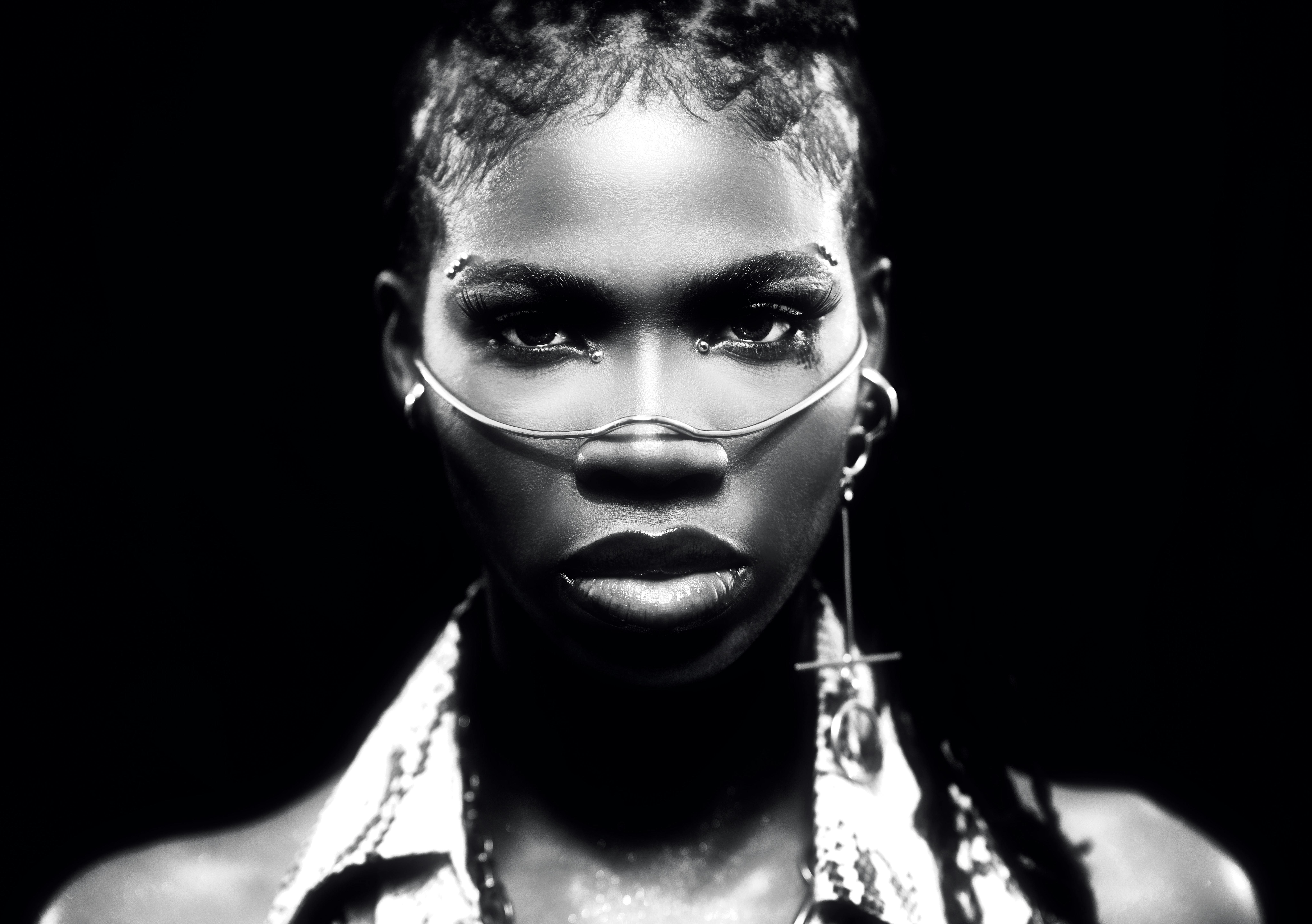 With all of the razor-sharp obstacles that try to cut down Black women in society, Haviah Mighty proves that her pen is mightier than their sword, by keeping love and family at the center of her career.
"I just couldn't even fathom this, not even three years ago," Haviah admits. "I couldn't fathom this. I also couldn't fathom a pandemic, but you know. You've seen a lot of things change, right? I just wouldn't have been able to see a livelihood that I have created for myself with help and with family where I'm playing shows. I'm traveling around the world and flown out to play music. My sister is on stage with me. Her husband is my tour manager. My DJ is my best friend. Like, I just couldn't imagine creating this foundation and to be able to help people. At the same time, having so much fun. It is kind of crazy, you know. I'm just grateful."
As Haviah matured, her musical tastes proved to be just as eclectic as the diverse urban landscape she called home. "I was always resonating with a wide range of music, because I also grew up singing like Disney," Haviah says. "I was in singing lessons, right? So, I liked Broadway. I liked The Lion King. I also liked Lauryn Hill. I was listening to [Toronto's] BrassMunk. I was listening to [Toronto MC] Choclair 'Let's Ride,' this type of energy, you know? There was also Celine Dion," she remembers.
 While Haviah's introduction to Hip-Hop came from outside of her familial home, it would be an essential component of her young life that would lead her on a journey of self-discovery. Haviah remembers, "My parents were just not throwing N.W.A. at me. I had limited exposure. I had to find Hip-Hop." 
 Like much of her early musical inspiration, Haviah's love of Hip-Hop was also a family affair. "I think I always connected to Hip-Hop to be honest. My cousin told me that when I was like seven, six-seven-years-old he used to come over with his CD player, his Walkman and I used to just always want to listen to it. He was listening to Big L, 2Pac, all that stuff. So, I think my exposure was earlier than I can remember. Because I can't remember these instances." 
 Along with the melodic storytelling of T-Pain, and the expansive experimental Midas touches of Kanye West, Haviah Mighty also singled out another rapper that embodied the confidence, wit, and visceral penmanship that she would later embody in her own work when she started making her own music after gaining access to a computer. "50 Cent was my favorite artist for the longest time," Haviah Mighty explained. 
 In a world that tries to widen the gap between quote-unquote old heads and the new generation, it is refreshing to hear Haviah connect the dots between the Hip-Hop eras of the past and present in an effort to highlight a rich multigenerational history of pioneers. When highlighting 50 Cent's impact on her artistry, Haviah states, "I would say he is one of the big inspirations of me starting to record my own music and learn to tell stories. This would be like the Get Rich Or Die Trying era, because I guess I was just old enough to expose myself to whatever I chose, and I guess I chose that. I was obviously very big into Eminem, you know, Dr. Dre, that whole era. So, to me, 50 Cent was a new age extension of that. It was a representation of how the new age comes out of the old school. It was a reminder that the old school does actually create what is next. It really is behind it."
 When describing the sound that she would eventually become known for, she explains that her expression of Hip-Hop "is a combination of all of the genres I was growing up listening to at home. Like, it has the soul element. It has the singing. It has the rapping, the poetry. The samples give you that kind of old school feel. It has that reggae feel." 
 In her present-day work Haviah's quintessential sound boldly incorporates her patois linguistics. Having been inspired by the international pop explosion of Beyoncé and Rihanna (who also shares her Bajan ancestry), Haviah also uses her expression of Hip- Hop to showcase her sizzling singing voice. 
 This theme of family and home has been essential to Haviah's artistry in everything from her name to the composition of her team. Before you wonder how this exciting independent wordsmith came up with her stage name Haviah Mighty, just know that it was already decided before she ever pronounced it. Born Haviah Mighty, her last name is one that she and her four other creative siblings live up to. Haviah says: "Mighty Gang is our last name, kind of like our entity, our collection of family and friends – everybody that rocks with us. [The Mighty Gang is about] having some of those same fundamentals of sharing and building and really working towards something as individuals and as a collective."
The family-first format that has made Mighty Gang a strong foundation for Haviah to stand on also gave Haviah the solid footing needed to release her prize-winning album 13th Floor. Released in 2019, Haviah Mighty's 6th project 13th Floor featured both her sister Omega Mighty – singer-songwriter, producer, choreographer, and make-up artist – on the single "Wishy Washy" and their younger brother known professionally as Mighty Prynce who produced the 13th Floorbangers "Blame," "Bag Up," and "Kiss It." The album was so respected nationwide that it would be awarded Canada's coveted Polaris Music Prize – an award granted annually to the best full-length Canadian album based on artistic merit, regardless of genre, sales, or record label. That year, Haviah became the first Hip-Hop artist in Canada to win the Polaris alongside other Canadian creatives like electronic dance artist Kaytranada, rock band Arcade Fire, and Columbian-Canadian synth-pop artist Lido Pimienta.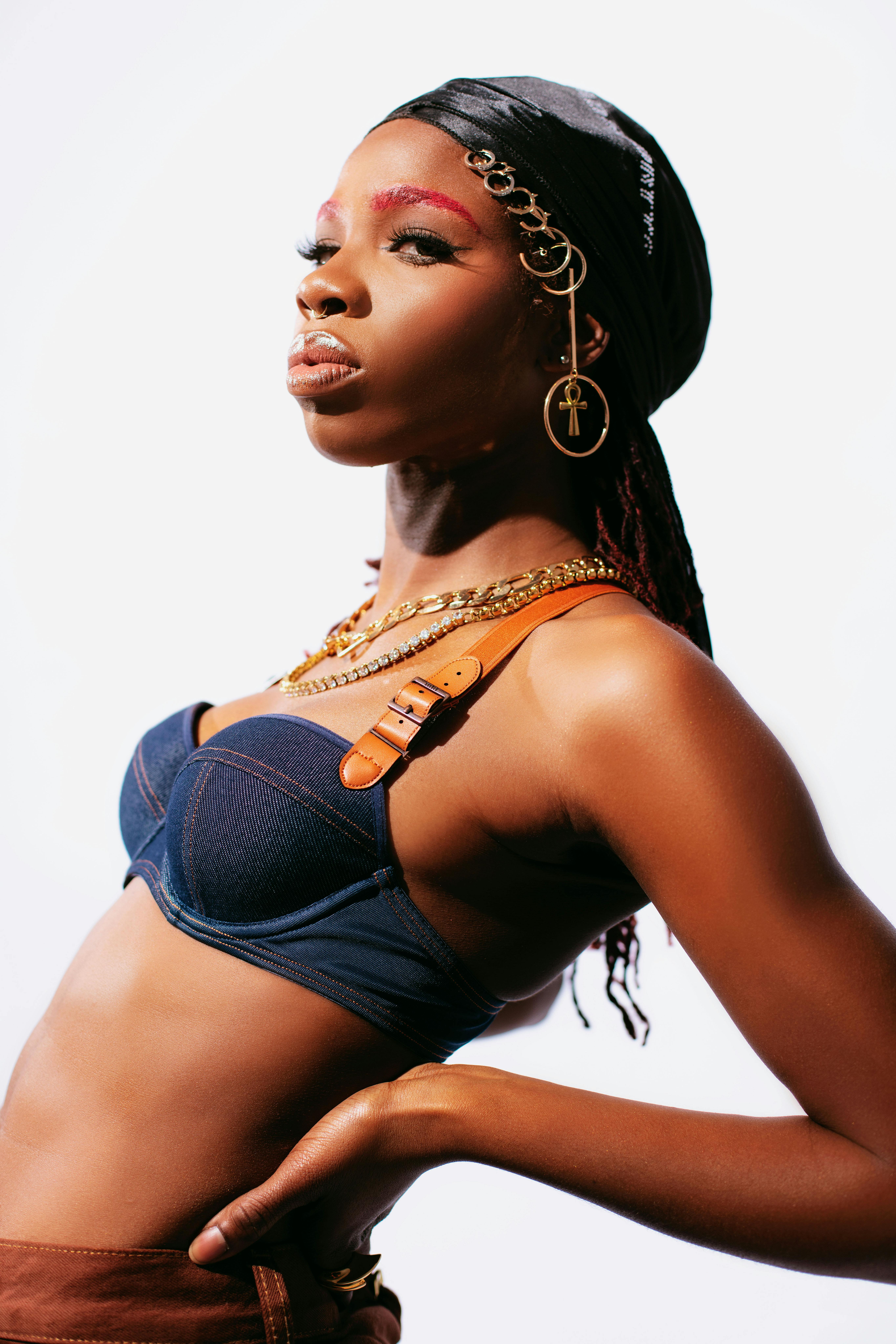 After being a one-woman entertainment entity between 2009-2016, Haviah Mighty would make heads turn yet again – this time during a Rap freestyle alongside four female Canadian MCs. In 2016, Haviah earned a spot on the Hip-Hop music platform Team Backback's rap cypher for International Woman's Day event. "I got invited to New York off of this cypher. I got to perform on the same stage as Ghostface Killah, Twista, and Cassidy off of the strength of this cypher. I joined a rap group off of the strength of this cypher," she remembers. 
That rap group, a ground-breaking four-woman crew of Canadian MCs that named themselves The Sorority, featured the talents of Keysha Freshh, Lex Leosis, and pHoenix Pagliacci. Following their cypher, all four women were astonished to learn of how popular their verses would become and how much audiences would crave to see the artists perform as a unit. "It led to us being a group because people were talking about it for a year. But on top of that, before I even joined the group, it led to me believing in myself. I remember my social media game stepped up in two months after that. Once they took that cypher, they chopped it up. They put it on Facebook, and they chopped up each of our verses and the way that my verse blew up was like a million views in three days. I could not believe it. That for me was life-changing because all of the social media contacts, all of the producers trying to reach out to me. It was literally life-changing," she maintains. 
 Between 2016-2019, Haviah Mighty would continue to develop her artistry working with The Sorority as the crew released their album Pledge independently and toured across Canada and the United States – a journey that led to The Sorority being labeled one of "Canada's Greatest Supergroups" by Exclaim! Magazine before each member returned to their own individual creative outputs. 
 It was in her solo work where Haviah Mighty truly used her words to generate a body of social justice messaging. In the making of her 13th Floor album, Haviah remembers using that record as an opportunity to create her own version of a Hip-Hop black history lesson like Nas' inspirational anthem "I Can" – a song Haviah speaks highly of. Haviah recalls, "I had a song called 'Thirteen' about the 13th Amendment in America and the 400 years of slavery that have left behind the intergenerational trauma that black people face. So, you take that generational trauma, and you bring it to 2020 where people are still being told your experience is null and void, with peoples' whose history have been stripped from them completely, almost completely. Then there is also all of this trauma left."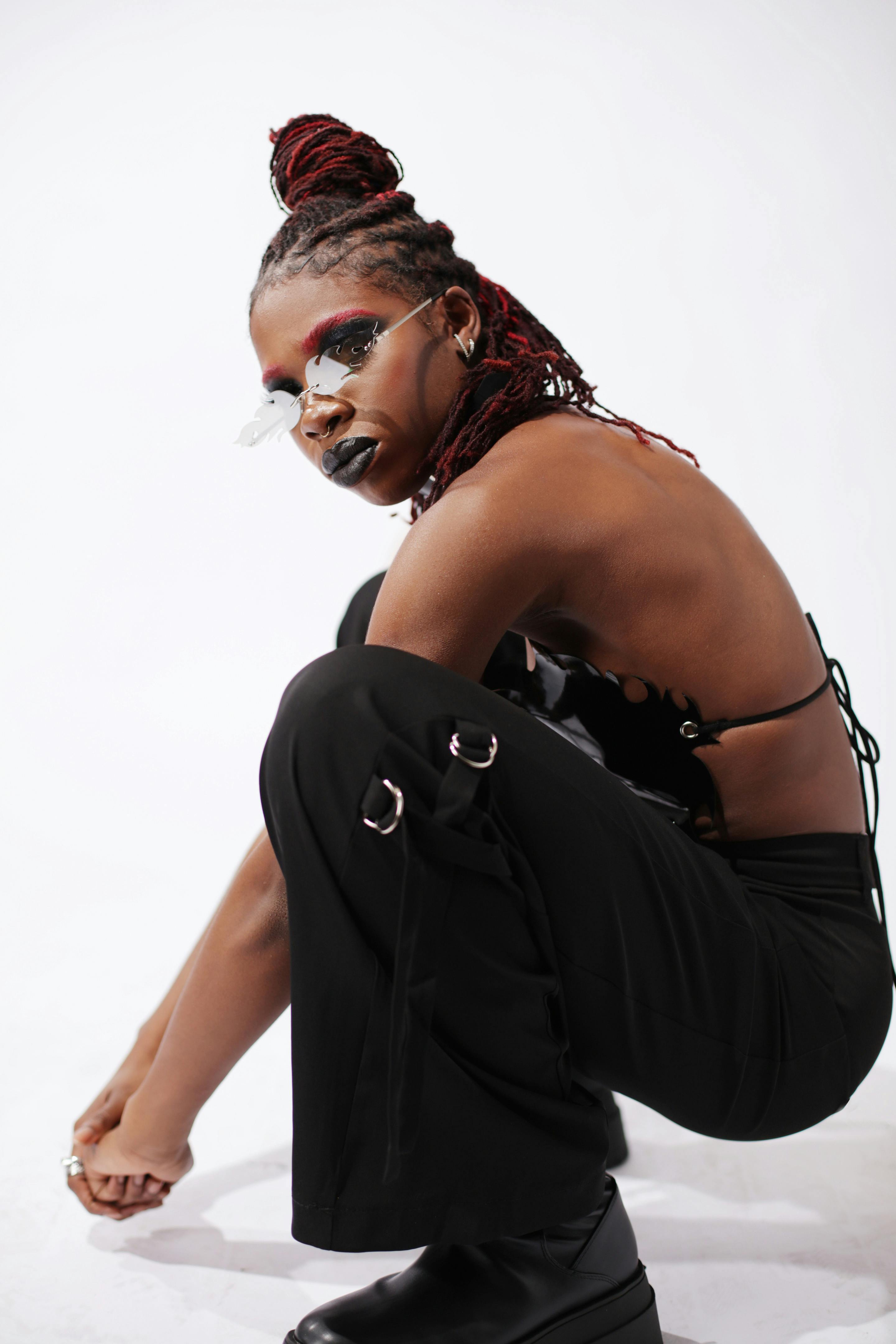 As Haviah continued building her catalog, she recognized the importance of using her music as a platform to discuss difficult subject matter. "I went to my first protest in 2020 and I think seeing that energy, seeing all those people that identified as being parts of different communities, it was powerful to see," she recalls. Haviah also noted that even as the racial reckoning of 2020 helped her have a new appreciation for activist work, she was also troubled by the way that activists and protest participants were cast in the media. She remembers, "it was something that I was grateful to participate in. Then you would see the division online of 'protesting is criminal.' I don't know, being there and knowing that I didn't commit any crimes [and that] I didn't see anybody do anything bad. I know that the protest that I'm going to – where I am doing the research to ensure that the organizers have the interest of the community at hand and in mind – when I'm going to those things, I'm enamored." 
 These thoughts and feelings led Haviah to write her June 2021 single "Protest" – a recording fully equipped with a music video produced by Director X's Fela production company, and a feature from London grime rapper Yizzy. Haviah explains that she recorded "Protest" in response to the horrifying murder of George Floyd in 2020, as well as in direct relation to the fear that formed from the widely unhinged state of race relations and the overwhelming hope that sprung from peaceful protesting. In creating the recording, Haviah asked: "How could you not – as a non-hateful person – not see all of these people peacefully working together – different sexual identities, different races, different genders, all of these different things, and fighting for the same thing? To me, there was a beauty in that that I have never seen up close and personal, and especially halfway through the pandemic where I haven't seen people at all. It magnifies it. To me, the song came out of that because I was feeling the energy of why is it that people have these qualms with protesting?"
 Haviah knew that it was also important for her to use her platform to speak on behalf of those who found it difficult to give voice to these issues. "Some people can't even talk about this stuff without breaking down, without bringing up all sorts of trauma that ruins their week, their month, their year," she states. "I can talk about this stuff and talk about it from the perspective of, 'I know you might not understand white man, white woman, even black baby.' I can talk about this in an objective way because I am lucky enough to not have been harmed beyond the point of repair by these things."
 Following the June 2021 release of her single "Protest" which was co-produced with Young Dreadz, Haviah hollered right back in July with "Avocado" – yet another song addition for her Fall 2021 mixtape Stock Exchange. "Avocado" delivers delicious dialogue that deals directly with a reoccurring theme in her career: confidence. Produced by Grandtheft, the Toronto-based DJ/producer known for his club-ready EDM soundscapes, the chorus for "Avocado" has Haviah proclaiming:
 "You not as confident as I
Sorry I've been known to make it hard to find your pride
Leader so you probably got a smaller share than mine
Avocado shell so you can soften them inside."
 What is it in particular about confidence that allows Haviah Mighty to exemplify her swagger and live her truth whether the cameras are on or off? "I realize like, 75% of my livelihood is me the artist, and 25% of me is me the person, and I'm very, very, confident as the artist version of me," Haviah explained. "I think it is that I spent so many years perfecting that side of me. I really spent a lot of years making music and a lot of years on stages. I just did so much of that and I think that the confidence really comes out in my craft because I really just spent many years not thinking about other crafts," she states. "It validates me as a musician. I think that finding that confidence has allowed me to find outfits that I like, which allows me to find my brand – like what I want to look like, understanding who that person is, understanding what I want to talk about. You have to be confident to do even doing interviews." 
 Confidence is not just a way of life in Haviah Mighty's constant elevation, but it is also something that she wants her audience to experience in their own lives. "When people say, 'oh, you just got to love yourself and believe in yourself,' it sounds so corny. But I feel like it is the actual number one piece of advice. And it only sounds corny when you haven't felt it yet," she says.
 Nearly a year and a half after her February 2020 appearance on Sway in the Morning, even the highly accomplished Hip-Hop elder Heather B recognized that same confidence that Haviah Mighty has spent years earning by building up a blueprint of quotable bars like an audio architect. Minutes after Haviah roasted Sway's five beats with gusto and intellect, Heather B shared these words to uplift an MC who is truly emblematic of a new generation of microphone queens: "Keep that light and that confidence with you. This industry and this game, sometimes it can be very, very disheartening and not kind. But you have extra light and extra confidence; keep it with you at all times. You got something. You got something and people need to hear it."
 Haviah not only understands the magnitude of this industry level-up moment in her forward momentum, but also how Heather B's reaction confirms how important it is for artists to be their authentic selves. For Haviah Mighty, being her genuine self includes honoring her family, perfecting her craft, and conveying her confidence. This is the secret sauce that keeps every listener coming back to Haviah Mighty's kitchen when she is cooking up vibes. 
 "Heather B was warming my heart. I felt it," Haviah shares. "I felt very seen in that moment. I want to be as seen in that moment as often as I can by the people that do take in the music. I think that in this world, like there is just so many things that separate us. But I think I try to talk about the things that can connect some of us, you know? I feel that where I am trying to go with my life off the strength of my parents and stuff is like a little bit more holistic, a little bit more introspective and loving self and trying to be the most positive version of myself. The positivity, at the end of the day, is really what I want people to take." 
For new Haviah Mighty music, check out new single releases "Avocado," "Flamenco," and "Tesla."